Writing Scholarships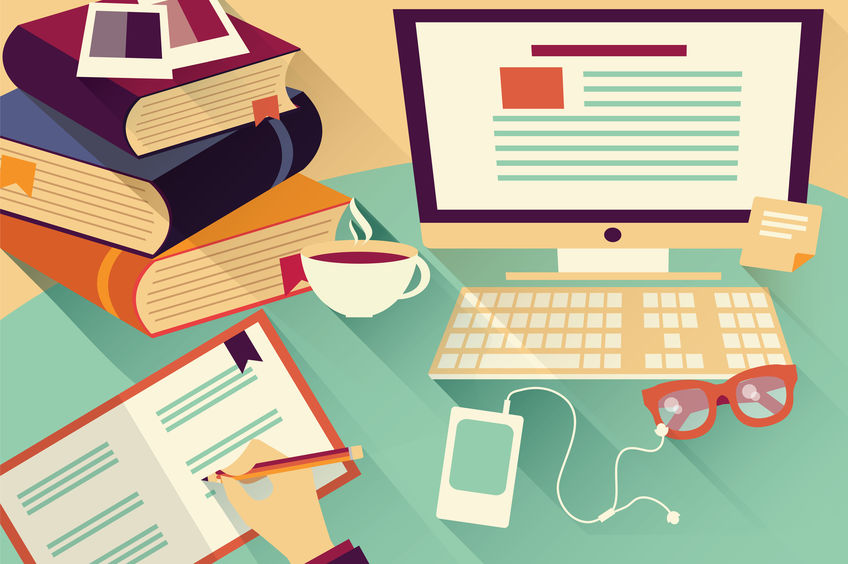 Do you dream of being the next Henry David Thoreau or J.K Rowling? If so, you might consider going to college to become a writer.
It's true that the cost of college is high. It's also true that writers often don't make lots of money at the start of their careers. For these reasons, you might not be able to rationalize the costs.
This is understandable, but choosing to not get a degree comes with its own costs. By not getting a degree, you will miss out on the professional guidance and skills that come with a college education.
Don't give up on the idea of going to college! Instead, turn to ways that can make your college education more affordable. One of these is through college scholarships.
There are many scholarships for creative individuals like yourself. Scholarships for writing degrees can help you pay for your higher education. This won't involve sacrificing your bank account and graduating in heaps of debt.
What Are Writing Scholarships?
Writing scholarships award students who, well, have a talent for writing. Many students who win these scholarships plan to major in a field of writing in college. But, not all writing scholarships require students to be in a writing major. Some award students who simply have talent in writing.
There are private foundations, colleges, and government agencies that award scholarships. Some scholarships may require that you submit samples of your work. They also may take into consideration your GPA and financial need.
General Writing Scholarships
There are many scholarships for student writers. Some scholarships look for students with a general passion and talent for writing. These are great scholarships for any type of writer.
Applicants with a love for news and editing can apply for ACES scholarships. Applicants must be enrolled in college as juniors, seniors, or graduate students. Their major isn't taken into consideration. There are a few different scholarships they can apply for. They must submit a personal statement.
Students in grades 7-12 may apply for the prestigious Scholastic Art & Writing Awards. Awards range from $1,000-$10,000. To apply, they must create an account and upload their work. Their work must fit into one of 10 categories including science fiction or humorous essays.
Students planning to attend Lake Forest College in Chicago can apply for the Carnegie Writing Scholarship. To apply, they must submit a portfolio of their best work. Applicants should include several different pieces of their work. This includes short stories, poems, and non-fiction prose. Five students win $2,500 every year.
New and aspiring writers can apply to the L. Ron Hubbard Writers of The Future Contest. Applicants must submit a short story or novelette of science fiction or fantasy. Awards range from $500-$5,000.
Creative Writing Scholarships
Creative writing is one of the most popular majors for writers in college. It's an intense field that gives students the tools to express their ideas through words. Students who want to write fiction, poetry, or scripts may choose to study creative writing.
Students at the University of Arizona may apply for the Mary Helen Richardson Memorial Scholarship. This scholarship awards students majoring in English or creative writing. Undergraduates and graduates may apply. Two students win a scholarship for $1,200.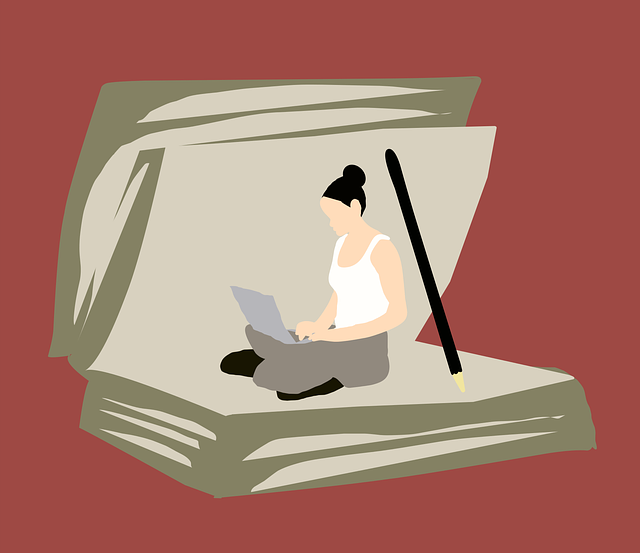 The Go On Girl! Book Club awards two scholarships worth $1,000. The first, The Aspiring Writers scholarship, awards current college students. They must be in their freshman, sophomore or junior year at a historically Black college or university. They must have a minimum 2.5 GPA. To apply, they need to write an essay on "The Power of the Written Word." The second, The Unpublished Writer Award, awards college-bound and current college students. Students must have an interest in fiction writing. To apply, they must submit an original short story or novel. They also must write a personal statement on their educational and career goals.
Lycoming College awards Creative Writing Scholarships. Students majoring in creative writing may apply. To apply, students must submit five poems and/or a short story. Six scholarships are available. Scholarship winners must enroll in ENGL 240 during their freshman year. They also need to maintain a minimum 3.7 GPA. The following year, winners must take a creative writing workshop and maintain a minimum 3.7 GPA.
The Horror Writers Association awards students who love writing. There are several different scholarships awarding up to $2,500. Applicants must have a passion for writing dark horror.
Play And Song Writing Scholarships
There aren't as many scholarships for aspiring play and songwriters, but they are possible to find. Here are a few scholarships worth applying to.
The John Lennon Scholarships awards student songwriters and composers. Applicants must be current students or alumni of a U.S college or university. They must be between the ages of 17-24. They must not be a prior scholarship winner. To apply, they must submit an original piece.
The Many Voices Fellowship supports playwrights of color and Indigenous backgrounds. They must commit to a year-long residency in Minnesota. During the fellowship, professional theater artist mentors them. The fellowship provides an $18,000 stipend and $2,500 in play developmental funds. Applicants may not have had more than one play produced by professional theaters. They must submit a playwriting resume and a full-length play script. They also must submit two letters of recommendation.
Grant Writing Scholarships
If you want to become a grant writer, you're going to need a Bachelor's degree. You must have great communication skills to create a convincing grant proposal.
Although there aren't scholarships specific to grant writing, there are still many other scholarships you can apply for. You should probably major in a field that involves a lot of writing. Students wishing to go into grant writing can major in English, journalism, public relations, and creative writing. You can win scholarships for any of these fields as well we merit scholarships. 
Final Thoughts
You may be tempted to skip college and start your career in writing straight after high school. But, you should give college a second thought. University is a great opportunity to work on your writing and enhance your skills. The guidance that you will get from your professors is unmatchable.
If you are deterred by the high costs of college, apply for scholarships. There are many scholarships for writers out there, you just need to look. These help lower the costs of college and relieve you of that financial burden.
The information provided on this blog is for informational purposes only. It is intended to provide opinions and educational information. It is not intended as individual advice and should not be taken as substitute for professional advice. We assume no responsibility for errors or mistakes. In no event is ScholarshipOwl or the individual authors liable for any special, direct, indirect, consequential, or incidental damages, arising out of or in connection with the use the Service or information provided. We reserve the right to make deletions, additions, or modifications to the content at any given time without prior notice. We may link to third party websites. In some cases we may be compensated on an affiliate basis when users take certain actions. In order to comply with FTC guidelines we want to be transparent that ScholarshipOwl may get compensated by companies and/or partners based on an affiliate or advertiser partnership. We might get compensated for example for mentioning partners, by you, the user, making a clicking, purchasing, or signing up for a product or service through a tracking link. In no way are we responsible for the accuracy, relevance, timeliness, or completeness of any information on these external websites.