How to Pay for College if You Don't Qualify for Federal Aid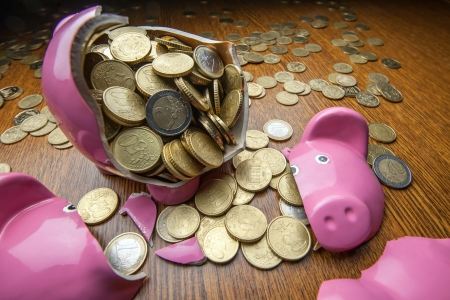 You took the time, you filed the Free Application for Federal Student Aid (FAFSA), but you found out that you are not qualified for need-based financial aid. You are not alone. More than half of undergraduate students who file the FAFSA don't qualify for a Federal Pell Grant or other federal grants. Luckily, you still have options. Here are a few tips to help you pay for school:
Apply for Merit Grants and Scholarships
There are thousands of private scholarships out there. Companies, non-profits, community groups, and even celebrities are giving away free money to help students pay for school. You can starting getting merit-based scholarships and grants as early as high school. Ask your high school guidance counselor or your college's financial aid office about scholarships you might be eligible for. You can also use scholarship matching websites such as ScholarshipOwl or Cappex.
Not sure where to start with finding scholarships? We have tips on where to look!
Choose Your School With Care
The price tag on private colleges can be extremely high. To keep tuition cost low, consider a public college or university, especially if it is in your state of residency. Another money saver is to live off-campus. If you have the option to live at home and commute, you can save approximately $11,000 on room and board expenses. You may also want to consider enrolling in a community college before transferring to a four-year school, as the average price of tuition and fees is extremely low.
Find a Part-Time Job
A part-time job can help to pay for education-related expenses, as well as get a jump on your career track. Whether on-campus or off-campus, almost 40% of undergraduates hold part-time jobs while attending college. Website like ScholarshipOwl and College Recruiter post jobs online for college students.
Take Out Loans
Loans should be your last resort especially if scholarships, grants and saving don't cover the entire cost of your tuition. Consider a federal student loan before turning to private loans as they offer lower interest rates. You can still get a federal student loan even if you did not demonstrate financial need with your FAFSA application. Types of federal student loans include Direct Unsubsidized Loan (for undergraduate and graduate students), Parent PLUS Loan (for parents of dependent undergraduate students) or the Grad PLUS Loan (for students enrolled in a graduate school or professional school program).