The Cost of Tuition Across the United States (Infographic)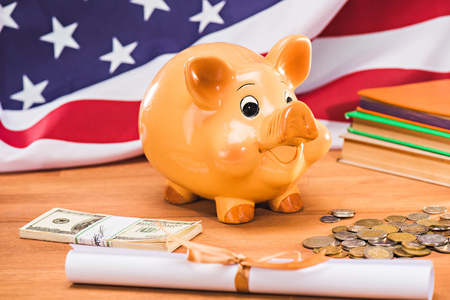 The United States is the world's top destination for studies and likewise, has the highest cost of attendance. The cost of attendance is an estimation of the expenses students will incur while attending college or university. These expenses range from tuition to housing, and vary from state to state to degree type to kind of school. So, what exactly is the price tag for higher education in the U.S.?
Average Cost of Tuition in U.S.A
The U.S. Department of Education, National Center for Education Statistics, and Integrated Postsecondary Education Data System (IPEDS) released a report of the cost for full-time students attending a 4-year program from the 2015-16 school year.
Per their data, the average price for an in-state public institution in the U.S. is $8,778, the average out-of-state public institution is $24,354, and the average for a private institution is $27,951.
Average Cost of Public In-State Tuition by State
The three most expensive in-state tuition is in Vermont ($15,062), followed by New Hampshire and Pennsylvania ($14,986 and $13,516, respectively).
The least expensive are Wyoming ($4,178), Florida ($4,438), and the District of Columbia ($5,251).
With that, the biggest percent increase of tuition from the previous year goes to Louisiana (11.87%), second is Alaska (8.24%) and third is West Virginia (7.07%). The average increase from the previous year across the entire country is 2.74%.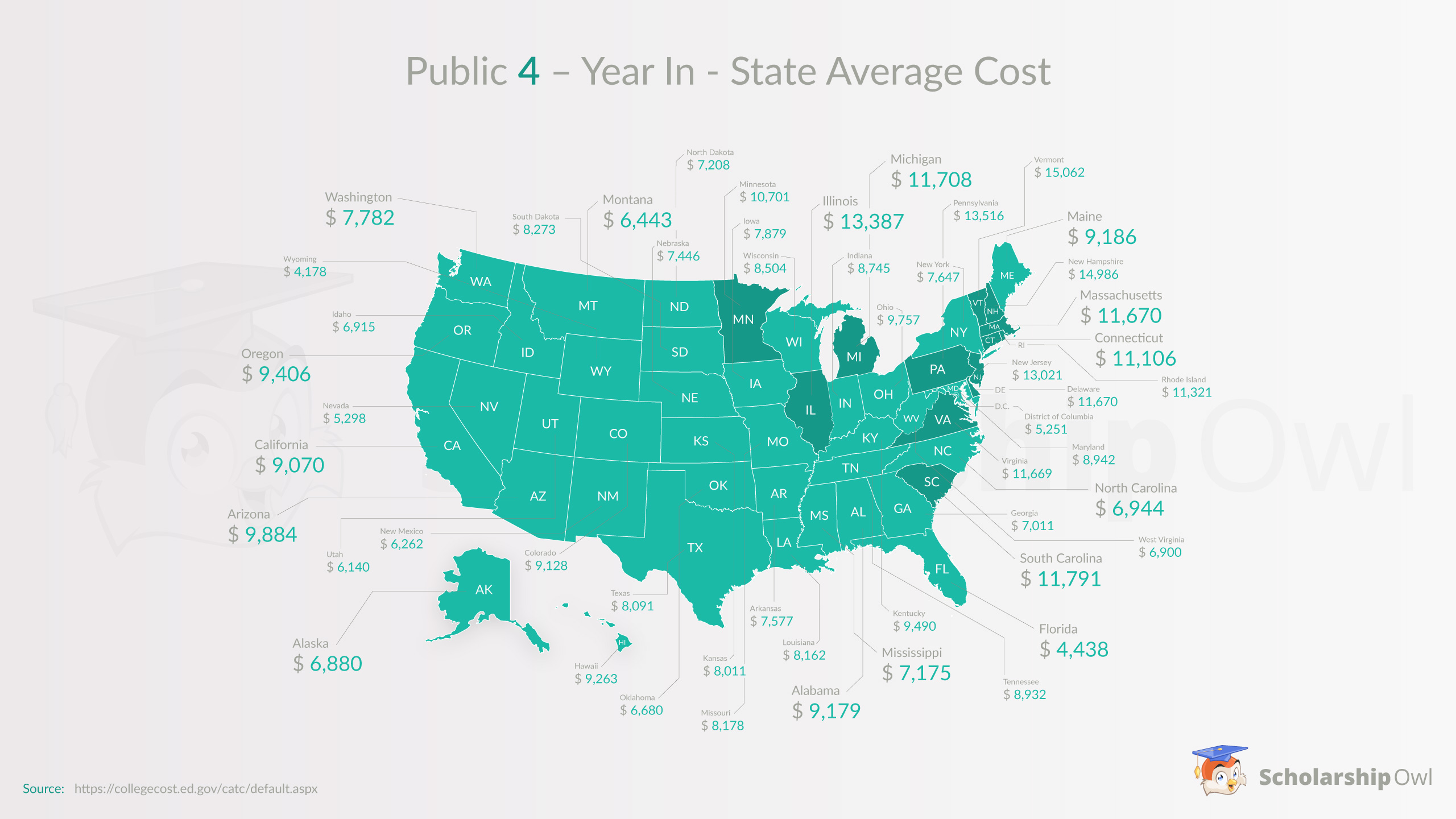 Click to enlarge map
Average Cost of Public Out-of-State Tuition by State
The most expensive out-of-state schools hail from Vermont ($36,475), Michigan ($34,863), and Connecticut ($32,870).
The least expensive location is D.C. ($11,233), followed by South Dakota and Wyoming ($11,592 and $12,770, respectively).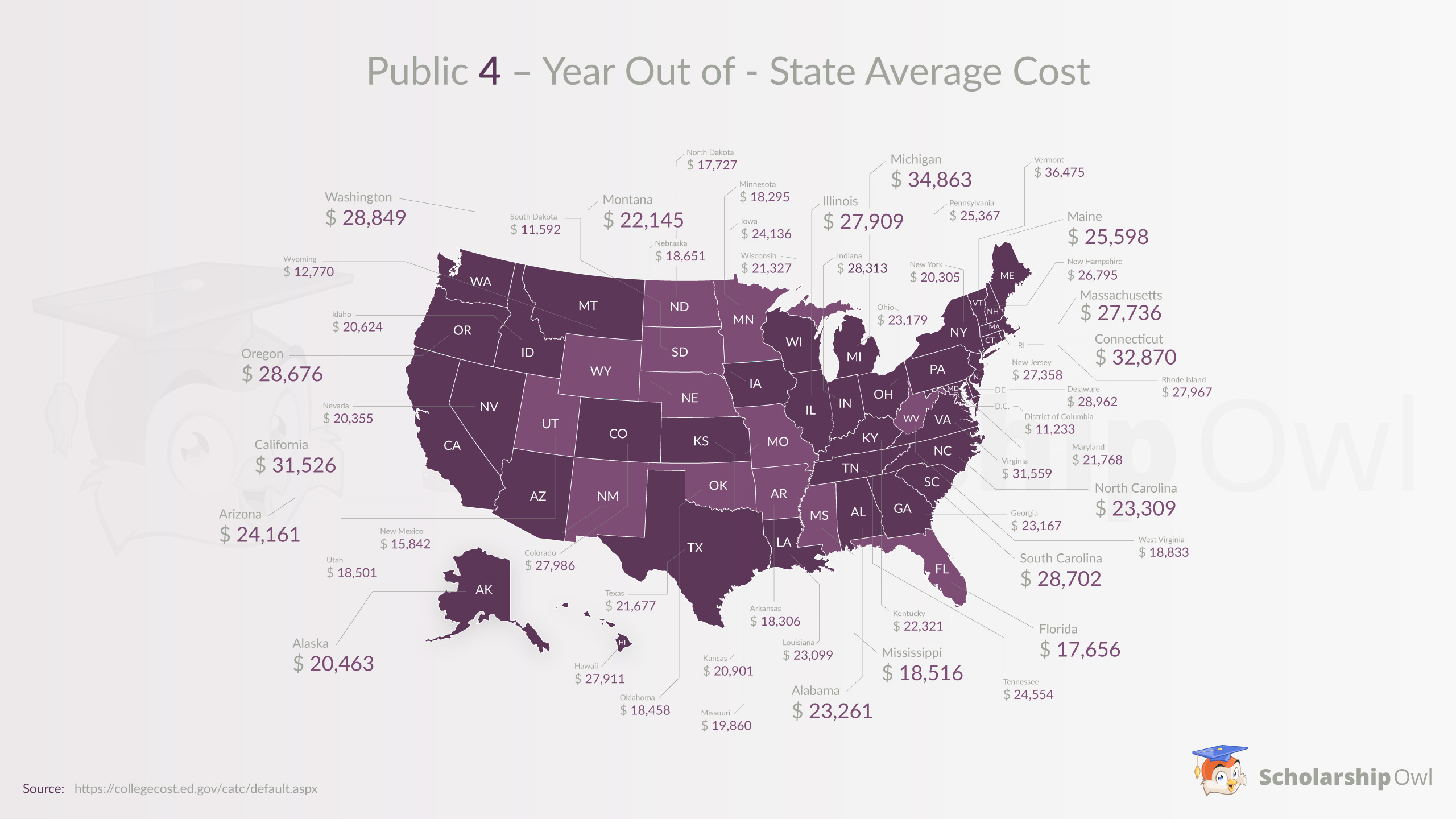 Click to enlarge map
Average Cost of Private Tuition by State
Massachusetts is the most expensive state with a whopping $40,761 price tag. After that, is Vermont ($39,518), followed by D.C. ($38,901).
The state with the least expensive private tuition is Idaho ($6,006), then Utah ($7.571) and finally, West Virginia ($11,721).
The highest percent increase from the previous occurred in New Mexico (9.33%), Nevada (8.67%), and California (7.78%).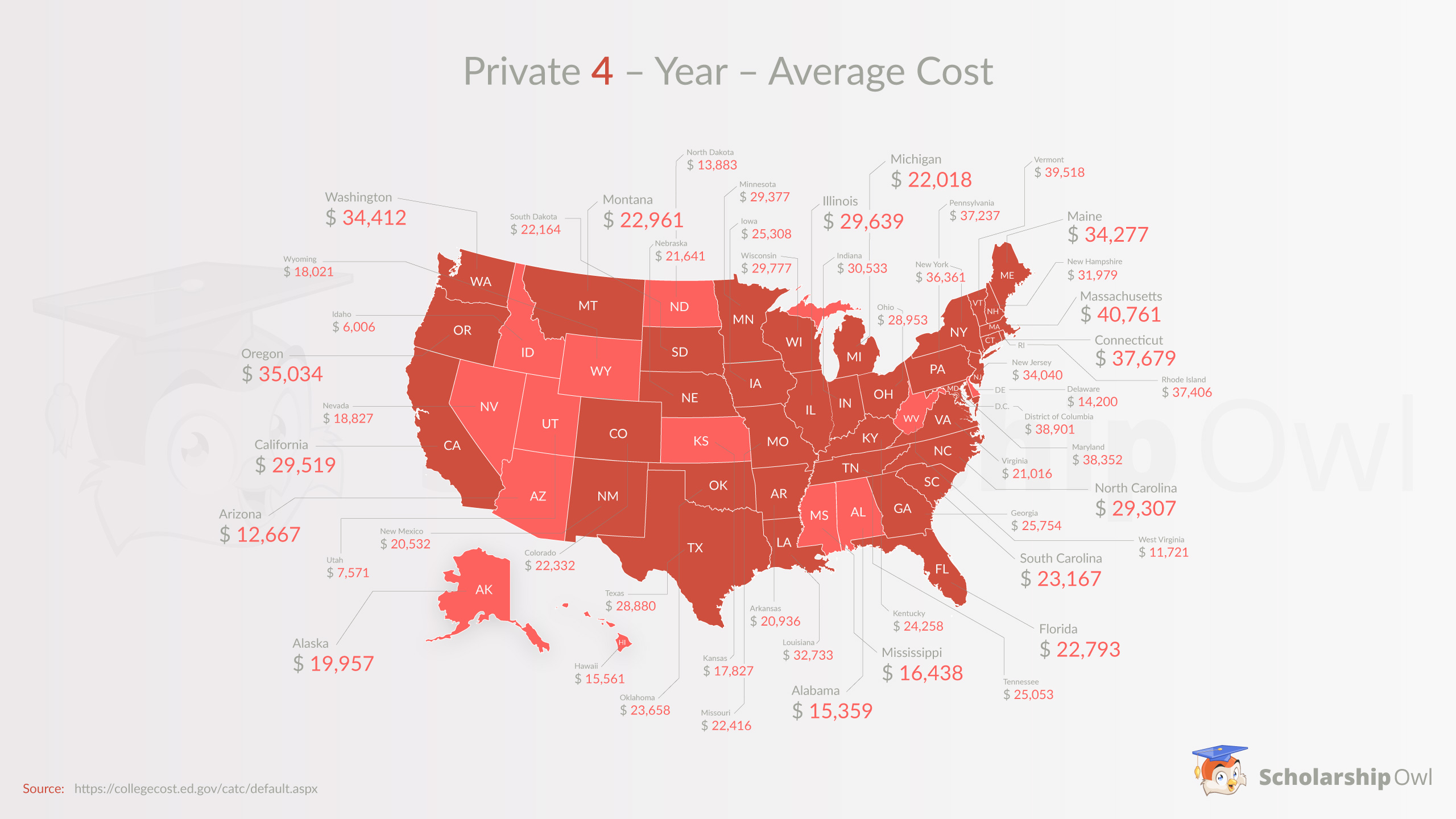 Click to enlarge map
The information provided on this blog is for informational purposes only. It is intended to provide opinions and educational information. It is not intended as individual advice and should not be taken as substitute for professional advice. We assume no responsibility for errors or mistakes. In no event is ScholarshipOwl or the individual authors liable for any special, direct, indirect, consequential, or incidental damages, arising out of or in connection with the use the Service or information provided. We reserve the right to make deletions, additions, or modifications to the content at any given time without prior notice. We may link to third party websites. In some cases we may be compensated on an affiliate basis when users take certain actions. In order to comply with FTC guidelines we want to be transparent that ScholarshipOwl may get compensated by companies and/or partners based on an affiliate or advertiser partnership. We might get compensated for example for mentioning partners, by you, the user, making a clicking, purchasing, or signing up for a product or service through a tracking link. In no way are we responsible for the accuracy, relevance, timeliness, or completeness of any information on these external websites.