Music Scholarships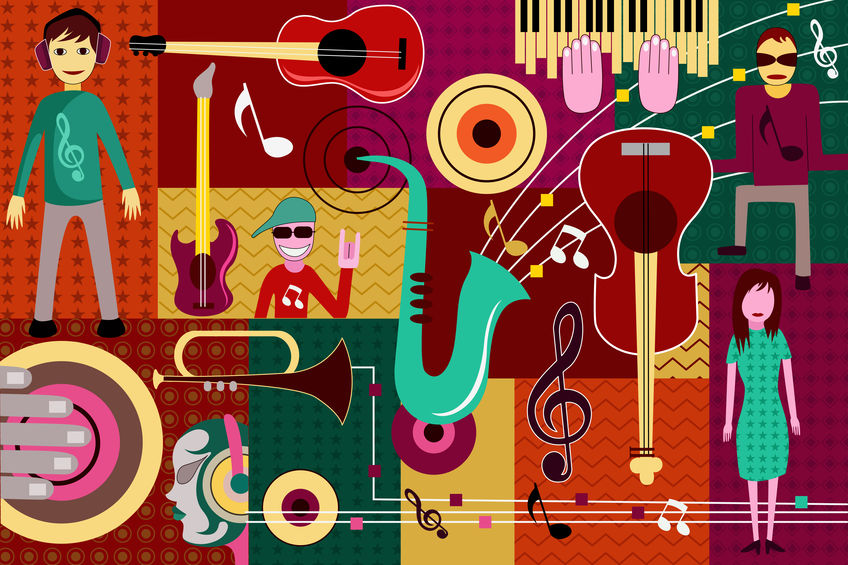 Pursuing a music degree in college is a big decision. It signifies that you see music as more than a hobby and are interested in making a career out of it. We salute you for following your heart and your passion! Unfortunately, college degrees are expensive. No one wants to leave college thousands of dollars in debt. 
The good news is that music scholarships do exist, and they could be a solution to lowering college costs. 
That being said, the field of music is very competitive. If you're hoping to win a music scholarship, you're going to need some serious talent and an even bigger drive.
Can You Get a Scholarship for Music?
Yes, it is possible to get a scholarship for music. But, scholarships for music aren't as common as they are in other areas like sports.
There are much farther and fewer in between. They are also very competitive. They award top musicians from across the country.
The more popular the instrument, the tougher the competition. Judges look for well-rounded musicians who can also stay on top of the school's academics.
Most music scholarships are awarded on the basis of competition. Applicants need to audition to win a scholarship.
What Colleges Give Music Scholarships?
Top music colleges from around the country award some very generous scholarships.
Berklee College in California offers a lot of merit-based music scholarships. Most scholarships cover partial tuition but there are full scholarships for exceptional students.
The Yale School of Music is tuition-free. All students accepted to the Yale School of Music receive a full scholarship award.
The New England Conservatory is also very generous with scholarships. Over 90% of students receive scholarships.
What Music Instruments Get the Most Scholarships?
The rarer the instrument, the higher the chances are for a student musician to win a scholarship. Instruments like the harp, oboe, tuba, and bassoon have the best scholarships. It is harder to find students who play these instruments. For this reason, they are more sought after.
Vocal Music Scholarships
Scholarships exist for vocalists too. Here are some scholarships that student singers may apply for. 
Music Scholarship for Undergraduate in Voice
The Generation Federation of Women's Clubs of Massachusetts awards this scholarship. Students must be a Massachusetts resident majoring in voice at a college or university. The scholarship is $500.
The Bel Canto Vocal Scholarship Foundation
Young opera singers may apply for this scholarship. They must be between the ages of 21-33. The scholarship award amount varies.
General Music Scholarships
To help you with your quest, here are some general scholarships musicians can apply to 
The BMI Student Composer Awards
Student composers studying classical music may apply. They must be under the age of 28 currently studying music.
Young Musicians Foundation (YMF) Scholarships
The foundation awards several scholarships. The David Weiss Scholarship Program awards scholarships to students in Southern California. Students must show financial need.
The Rafael Mendez Student Scholarships awards students between ages 8-17. Students must participate in the Neighborhood Orchestra after-school program.
Percussionists may apply for this scholarship. One applicant receives a college scholarship. They also receive a travel allowance to visit Zildjian headquarters and a variety of cymbals made by Zildjian. Students must send specific recorded performances and a resume to apply.
Marine Band Concerto Competition
High school musicians who play woodwind, brass or percussion instruments may apply. The winner appears as a guest soloist with the U.S. Marine Band. They also receive a $2,500 scholarship from the Marine Corps Heritage Foundation. The runner-up receives a $500 scholarship.
VSA International Young Soloists Competition
Musicians between the ages of 14-25, with a disability, may apply. Up to four applicants win a $2,500 scholarship and opportunities for professional development. They also perform at the John F. Kennedy Center for the Performing Arts in Washington, D.C. Both soloists and ensembles up to five members may apply. All genres of music are accepted.
Jazz at the Ballroom Scholarships for California/Bay Area Students
High school jazz instrumentalists in the California/Bay area may apply. Three winners receive $1,500 each to further their music studies. They get to perform with some of the greatest jazz musicians in the spring.
Musical Theater Songwriting Challenge
This is a national competition for high school students with a passion for songwriting. Six students become semi-finalists and receive mentorship opportunities with professional songwriters and musicians. The National Champion receives a prize of $25,000.
Donald Runnicles Musical Arts Scholarship Competition
High school seniors from Wyoming, Idaho, and Montana may apply. They must plan to pursue degrees in music (classical, jazz, or other). The first prize is $20,000, the second prize is $12,500, and the third, $7,500. Applicants must submit a video.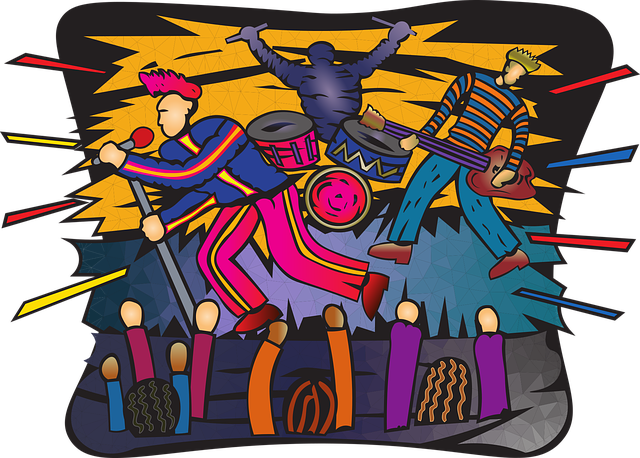 Rock and Roll Hall of Fame Foundation Scholarship
Seniors from Cleveland and New York City public high schools may apply. They must plan to study music or business of music in college. It is an essay scholarship.
Stamford Symphony Orchestra Instrumental Scholarship
High school seniors who live in Connecticut may apply. They must be pursuing a music performance major in college. They may win $10,000.
Final Thoughts
Music Scholarships, while competitive, are possible. It's important to stand out, especially if you play one of the more common instruments like the piano. Be the best that you can be and take part in as many activities as you can to enrich your skills.
Remember that music schools look for well-rounded students. Being well-rounded will also help you win other scholarships, like merit-based scholarships.
The information provided on this blog is for informational purposes only. It is intended to provide opinions and educational information. It is not intended as individual advice and should not be taken as substitute for professional advice. We assume no responsibility for errors or mistakes. In no event is ScholarshipOwl or the individual authors liable for any special, direct, indirect, consequential, or incidental damages, arising out of or in connection with the use the Service or information provided. We reserve the right to make deletions, additions, or modifications to the content at any given time without prior notice. We may link to third party websites. In some cases we may be compensated on an affiliate basis when users take certain actions. In order to comply with FTC guidelines we want to be transparent that ScholarshipOwl may get compensated by companies and/or partners based on an affiliate or advertiser partnership. We might get compensated for example for mentioning partners, by you, the user, making a clicking, purchasing, or signing up for a product or service through a tracking link. In no way are we responsible for the accuracy, relevance, timeliness, or completeness of any information on these external websites.