22 Scholarships For Single Moms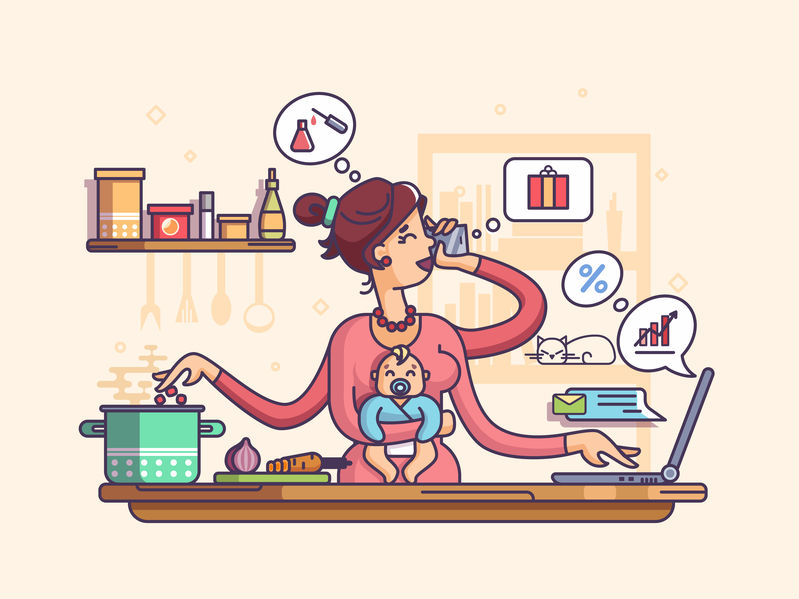 College life may seem like a big party. But once you start applying, reality sets in and you realize how stressful it actually is. Paying for classes, books, food, and rent is no joke. Not to mention, keeping your grades up and making it to class on time isn't easy either. 
As a single mom, college is all the more stressful. Not only are there the typical stressors like studying and paying for college tuition. On top of that, single moms must also provide for their children and take care of them.  
As a single mom, the thought of getting a college degree might seem impossible. How do you afford a college education and cover your family's expenses? That's where scholarships come in. 
Types of Scholarships for Single Moms 
There are tons of scholarships out there for every type of single mom. There are scholarships for minority single moms, and for survivors of domestic violence. Single moms can also find scholarships from both private organizations and the federal government. 
When looking for scholarships, think of all the groups you identify with. In other words, who are you besides a single mom? Are you a Hispanic student? Are you going back to school to study nursing? These are all qualities that can win you some serious scholarship money.
Do Single Moms Qualify for FAFSA?
Filling out the FAFSA is the first step in applying for any type of federal aid in addition to financial aid scholarships. Being a single mom does not guarantee that you will qualify for FAFSA. Your FAFSA depends on several factors, like your income, and the number of dependents in your household.
It's important that you know how to answer the questions on the FAFSA. Complete the FAFSA early because many scholarships are awarded early on.
If you are a single mom with a low income, you most likely qualify for Pell Grants. Pell Grants are federal financial aid that helps students with financial need pay for college. To be eligible, you must be an undergraduate student who hasn't yet earned a degree.
Single mothers with a serious financial need may also qualify for the Federal Supplemental Educational Opportunity Grant. The grant helps individuals with the lowest income. Students must first apply to the Pell Grant. Students must complete the application at the financial aid office on their campus.
Pell Grant recipients may also qualify for The Academic Competitiveness Grant (ACC). They must have a 3.0 GPA before entering college. Single mothers who have been out of school for some time may apply to the scholarship after their first year of college. 
How Much Financial Aid Can Single Moms Get? 
It is hard to say how much financial aid single moms can receive. Every mother's situation looks different. The amount a single mom receives depends on a few factors. This includes her financial need and the scholarship or grant she's applying for. 
With pell grants, a single mom may even get their entire tuition paid for. This depends on her enrollment status, Expected Family Contribution, and the cost of the school she's attending. 
Scholarships for Single Moms
The following are scholarships that single moms may apply to: 
Minnesota State University awards two different scholarships for single mothers. The Mary Jane Young Scholarship awards $1,000 to single mothers studying full-time. The scholarship is open to undergraduate and graduate students. The Coplan Donohue Single Parent Scholarship has similar eligibility requirements.
The Illinois College of DuPage helps single parents with dependent children go to college. They award $1,000 scholarships to ten parents who live in DuPage county. Applicants must have a minimum 2.0 GPA. 
The Arkansas Single Parent Scholarship Fund provides scholarships to single mothers. Applicants must live in Arkansas or in Bowie County, Texas. They must have a minimum 2.0 GPA. 
The Jeanette Rankin Women's Scholarship Fund awards scholarships to women who have a financial need. The Emerge Scholarship awards scholarships to women over 25. The Jeannette Rankin Scholarship awards women over 35. 
The Capture the Dream Scholarship awards $1,000 to single parents in the Bay area. Applicants must be students at a 2- or 4-year institution with a financial need.
The LouEllen Dabbs Scholarship awards single parents with scholarships. They must be enrolled in at least nine credits and studying business administration or banking. They must have a minimum of 2.35 GPA.
The Patsy Takemoto Mink Education Foundation awards single mothers. Applicants must have a financial need and be above 17-years-old. Five women win $5,000 scholarships.
The Educational Foundation for Women in Accounting awards the Women in Need Scholarships. Single mothers can win $2,000 for two years of study. They must major in accounting.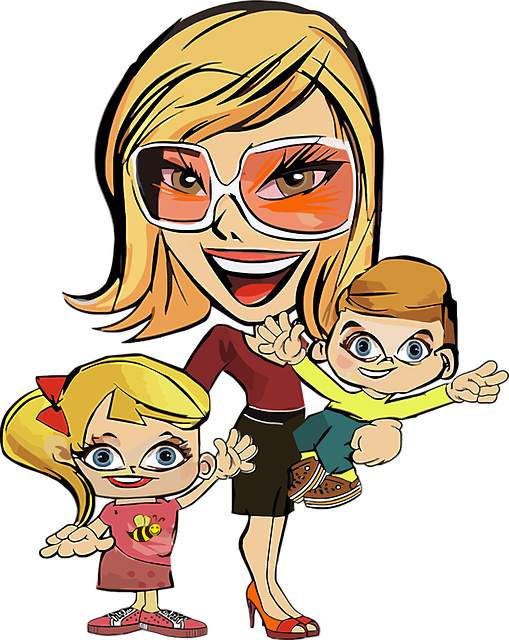 The Women's Independence Scholarship Program awards survivors of domestic violence with scholarships. The scholarship ranges from $250-$2,000.
Scholarships 4 Moms awards $10,000 to mothers. They may use the money at a school of their choice. Sign up for the company's site to enter to win.
The Rosenfeld Injury Lawyers Single Mother Scholarship awards two scholarships to single mothers. Applicants must be going back to school after not being in school for a while. They must write a 500-word essay. They can win $1,000.
The Live Your Dream Awards Program awards single women who have overcome poverty, domestic violence, or drug and alcohol abuse. Applicants must have financial need and live within a Soroptimist International member territory. Awards vary from $3,000-$10,000. 
The Ford Opportunity Scholarship awards single parents pursuing a bachelor's degree. They must live in Oregon or Siskiyou County, California. Up to 50 students win scholarships every year which covers 90% of their education costs.
Helping Hands for Single Moms awards single moms living in the Phoenix, Arizona area. They must have a financial need and a minimum 2.8 GPA. They also must have at least one child under the age of 11.
The Curiel & Runion Single Mother Scholarship awards two mothers with $1,000. Applicants must be returning students. To apply, they must write an essay on the advantages of returning to school after motherhood. The two finalists who receive the most support on social media will win. 
The Ellen M. Cherry-Delawder Memorial Scholarship awards students who are studying business at Howard Community College. They must have a minimum 2.0 GPA. Preference goes to single moms. Applicants must submit an essay. 
The Park Foundation Scholarship awards full-time students who are single parents. Applicants must have a minimum 3.0 GPA and have financial need.
The BYU Marriott School Single Parent Scholarship awards single parents with dependent children. They must be enrolled in a Marriott School program.
Single parents who are studying at the University of New Mexico may apply for the Downer-Bennett Scholarship. They must have a competitive GPA and complete 12 credits per semester. Scholarships range from $200-$1,000.
The ANSWER Endowment Scholarships awards female students who are primary caregivers to at least one child. They must be full-time students and residents of Mecklenburg County, NC or a contiguous county in North or South Carolina.
The Barnes Gromatzky Kosarek Architects Endowed Scholarship awards single Hispanic women with dependents. They must be enrolled in an associate's degree at Austin Community College. They must show financial need and have a minimum 3.0 GPA.
Washington State University awards the Single Parents Scholarship. Applicants must be a single parent with custody of one or more minor children. They must have a minimum 3.0 GPA and be a first-year student. The scholarship is $1,000.
Final Thoughts
Getting a college degree as a single mom is hard work. You have to balance studying with taking care of your family. You most likely have a paying job to support your family. 
College scholarships can help relieve you of some of the financial burdens. If you are a low-income single mother you can qualify for Pell Grants and a variety of other grants and college scholarships.
The information provided on this blog is for informational purposes only. It is intended to provide opinions and educational information. It is not intended as individual advice and should not be taken as substitute for professional advice. We assume no responsibility for errors or mistakes. In no event is ScholarshipOwl or the individual authors liable for any special, direct, indirect, consequential, or incidental damages, arising out of or in connection with the use the Service or information provided. We reserve the right to make deletions, additions, or modifications to the content at any given time without prior notice. We may link to third party websites. In some cases we may be compensated on an affiliate basis when users take certain actions. In order to comply with FTC guidelines we want to be transparent that ScholarshipOwl may get compensated by companies and/or partners based on an affiliate or advertiser partnership. We might get compensated for example for mentioning partners, by you, the user, making a clicking, purchasing, or signing up for a product or service through a tracking link. In no way are we responsible for the accuracy, relevance, timeliness, or completeness of any information on these external websites.