Nursing Scholarships
Looking for nursing scholarships? You've come to the right place! This handy guidebook will give you all the information (and more) you need to find scholarships for any aspiring nurse. In this guide, you'll learn about different types of nursing degrees, the nurse scholarship process, nursing scholarships for unique populations, top nursing scholarships, expected nursing pay scale and more. Read on for more information on how you can win nursing scholarships...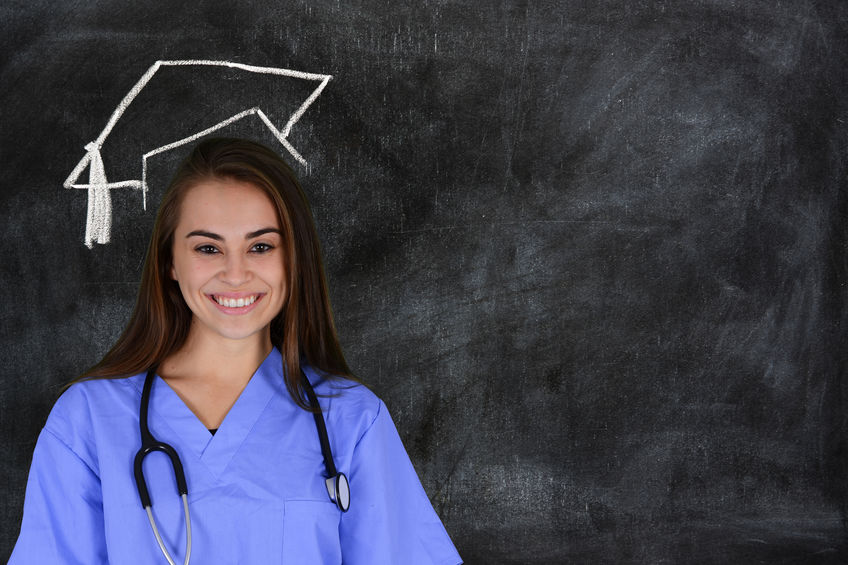 Do you love science? Have a passion for helping people in need? Want to make a difference in people's lives? If yes, nursing may be a great career option for you.
You may not know, but there is a nursing shortage today. More and more nursing jobs are available and there are simply not enough nurses. This makes it a great time to study nursing and enter the field.
Once you decide to head to nursing school, you might realize you need help financing your schooling. There are many nursing scholarships available today. We will detail the options later in this guide.
The nursing field is a bit complex. There are various degrees offered at differing lengths. Each degree will open certain doors and allow you to advance in your career appropriately. Salaries are also influenced by which degree you have. You will also find scholarships according to which degree you plan on pursuing.
Nursing Degrees
Before deciding to become a nurse, you need to decide which type of degree you want to receive. This decision will largely be based on what kind of nurse you want to be and what type of career you want to have.
Associate's Degree in Nursing (ADN)
An associate's degree will take two years to complete. This is the minimum degree required to become a nurse today. Most of these programs are in vocational schools or community colleges. However, before you make this decision, you should know that many workplaces require a bachelor's degree. Therefore, if you decide to go for the ADN, keep in mind that your options in the future may be limited. You will also not be able to continue on to a graduate degree.
Bachelor of Science in Nursing (BSN)
A BSN is often necessary in order to be hired as a nurse. This is a 4-year degree at a college or university. You will study both in the classroom (theory) as well as clinical settings. This will allow you to have hands-on practice before becoming a nurse. Additional training and studies are included beyond what is offered in the ADN. For example, in your BSN you may learn critical thinking skills, leadership, and physical and social sciences.  Make sure the BSN you are applying to is part of an accredited nursing program. The Institute of Medicine has recommended increasing the number of nurses with BSN degrees to 80% by 2020. The current number is 50%.
Accelerated Bachelor of Science in Nursing (ABSN)
An ABSN is a second degree for those who have already completed an undergraduate degree in a different field. These programs are typically 12 to 18 months total. Often in-class lectures are paired with clinical work for a full nursing degree experience.
THOUSAND OF SCHOLARSHIPS
1 CLICK AWAY
Get your FREE TRIAL right now!
We do all the work, and you reap all the rewards. Save time and concentrate on what's really important to you.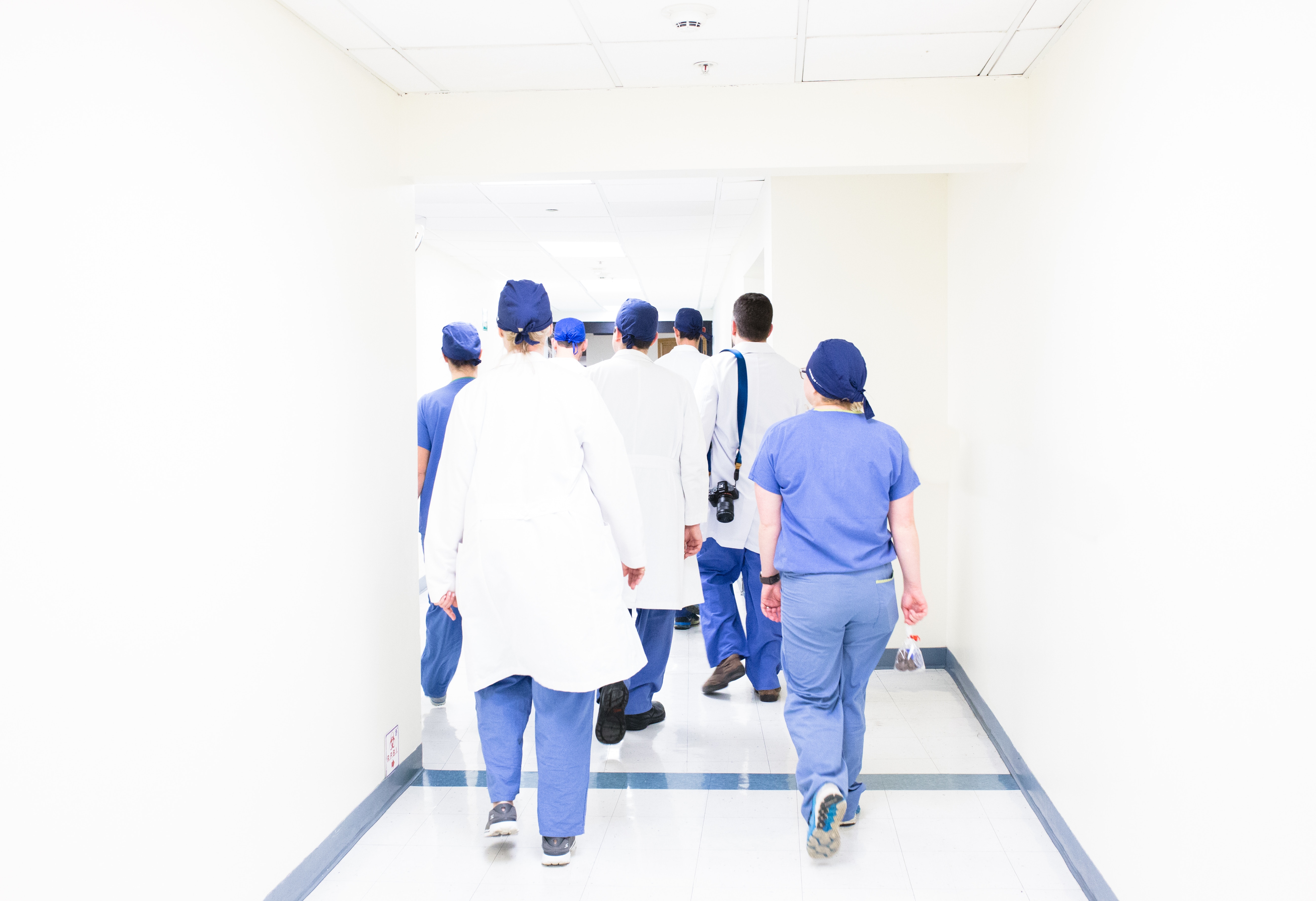 Master's of Science in Nursing (MSN)
You will need a master's of nursing degree if you want to advance your career as a nurse. If you want to become an advanced practice nurse (APN or APRN), certified nurse practitioner (CNP) or others, this degree is a must. You must have a BSN (or ABSN) in order to apply for an MSN. An MSN is often also necessary for roles outside of the clinical field. These may include health administration or public health. An MSN typically takes 1.5 to 2 years to complete. Certification requirements depend on the role you are seeking upon completion.
Doctor of Nursing Practice (DNP)
If you want to focus on clinical nursing, The Doctor of Nursing Practice (DNP) is the degree for you. There are various specialities that will allow you to focus on what you are most interested in. These include school nurse practitioner, adult nurse practitioner and more. Most programs take three to five years to complete.
Doctor of Philosophy in Nursing (PhD)
A PhD in nursing is for people who want to do research and change the face of nursing. You will not have clinical requirements in a PhD program, unlike the DNP degree. If you have a PhD in nursing you may become an academic, researcher, author and much more.
Becoming a Registered Nurse (RN)
You're probably familiar with the term RN. RN is not a degree but the end result of your studies. Becoming an RN is a process that begins with getting your ADN or BSN at an accredited school. After your studies you will take the NCLEX-RN examination. The next step is to receive a license from the state you plan to work in. Following these steps, you will find a job and officially be an RN!
Nursing Scholarship Process
Now that you've decided on the type of degree you want to receive, you may want to search for scholarships. There are many nursing scholarships available but you need to be prepared to submit the best application possible.
Many nursing scholarships and programs require letters of recommendation in order to apply. It is important that you find the best people possible to write your letters of recommendation. Grades are not the only important factor in this process. The scholarships and schools are looking to see why you would be a great nurse. Try to think of teachers or faculty members at your school who know you and your work ethic. Leadership potential is also important for a nurse and therefore should be discussed as well if you have experience.
Make sure to ask for your recommendation letters far in advance. High school staff are often busy around application season and it is important to submit all relevant documents by the deadline.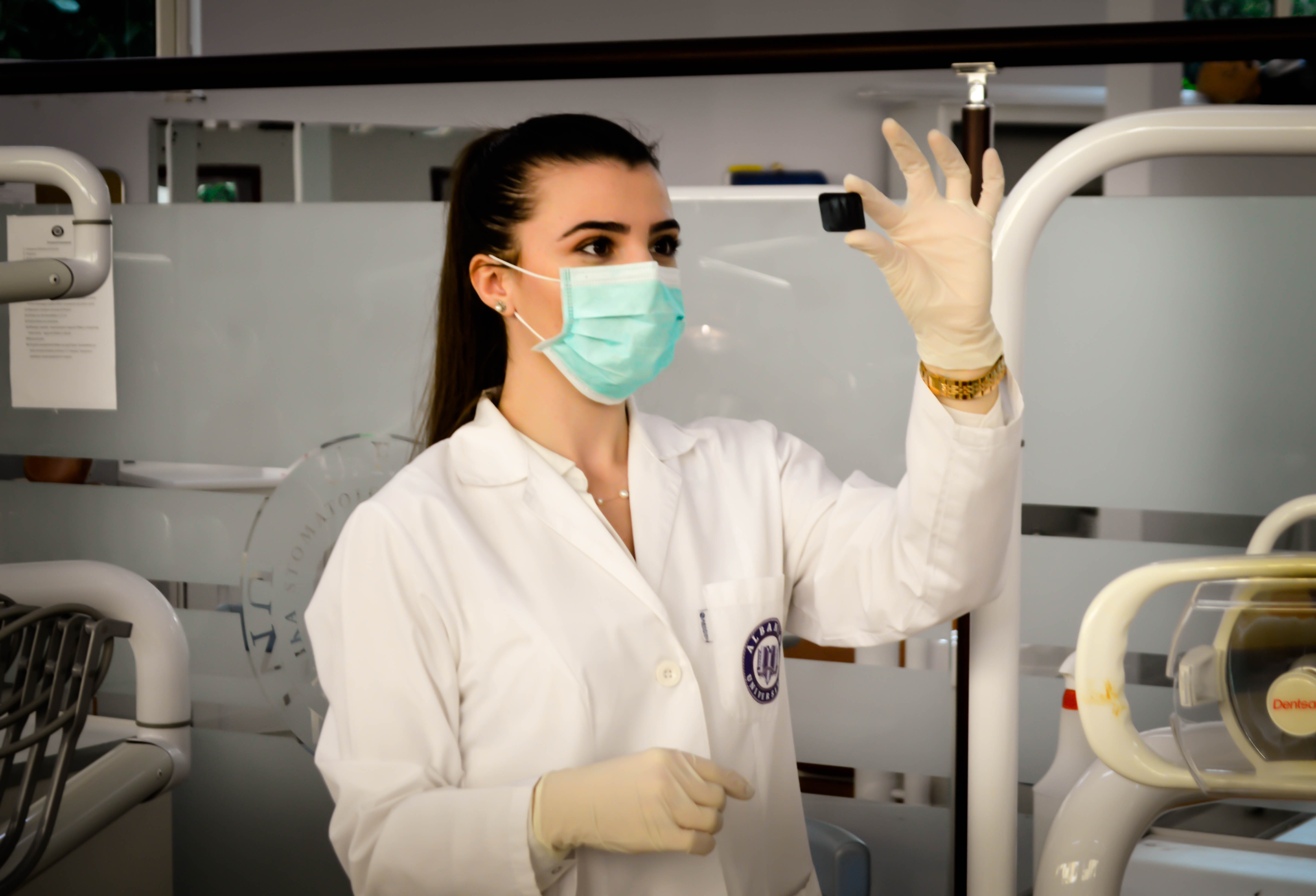 Nursing Scholarships by Group
Like many other fields, nursing scholarships are available according to different population groups. This means that depending on your sex, race or even age, you may be eligible for nursing scholarships. We will detail a few of the more popular scholarships but make sure to search for everything relevant for you.
Male Nursing Scholarships
Nursing is a female-dominated field. For that reason, there are many organizations that want to encourage men to enter the nursing field by providing scholarships. With the demand for nurses increasing and salaries rising, the field is becoming more and more attractive. Most scholarships exclusively for men are provided by the American Assembly for Men in Nursing (AAMN). These scholarships provide generous help for men who want to become nurses. They work with various organizations and companies to promote the cause.
Minority Nursing Scholarships
Minority students may also be eligible for scholarships. In an effort to encourage these students to enter the nursing field, a wide range of scholarships are available. For example, the National Association of Hispanic Nurses and the National Black Nurses Association have scholarships. Other scholarships are available for minority students with outstanding academic achievements. Make sure to check out all of these options when applying for scholarships.
Nursing School Scholarships for Older Students
If you are an older student and have decided to go back to school, there are scholarships available for you! Many times, students take a break from their studies or decide to change careers later in life. These scholarships are typically available for students who have taken at least a break of at least a few years after high school. The Barbara Rhomberg Nursing Scholarship is an example of this type of scholarship.
Nursing Scholarships for Working Mothers
Becoming a nurse can be an attractive career for mothers. There are jobs readily available and many mothers enjoy the caretaking aspect of the job. Luckily, there are scholarships available to help mothers advance in their nursing studies. One example is The Mary Blake Single Parent Nursing Scholarship. This scholarship is available to single mothers applying to nursing school. Winners receive $500 towards their schooling.
Top Nursing Scholarships
As we've said, there are many nursing scholarships available today. Some stand out more than others and have become very well-recognized in the field. Here are some examples.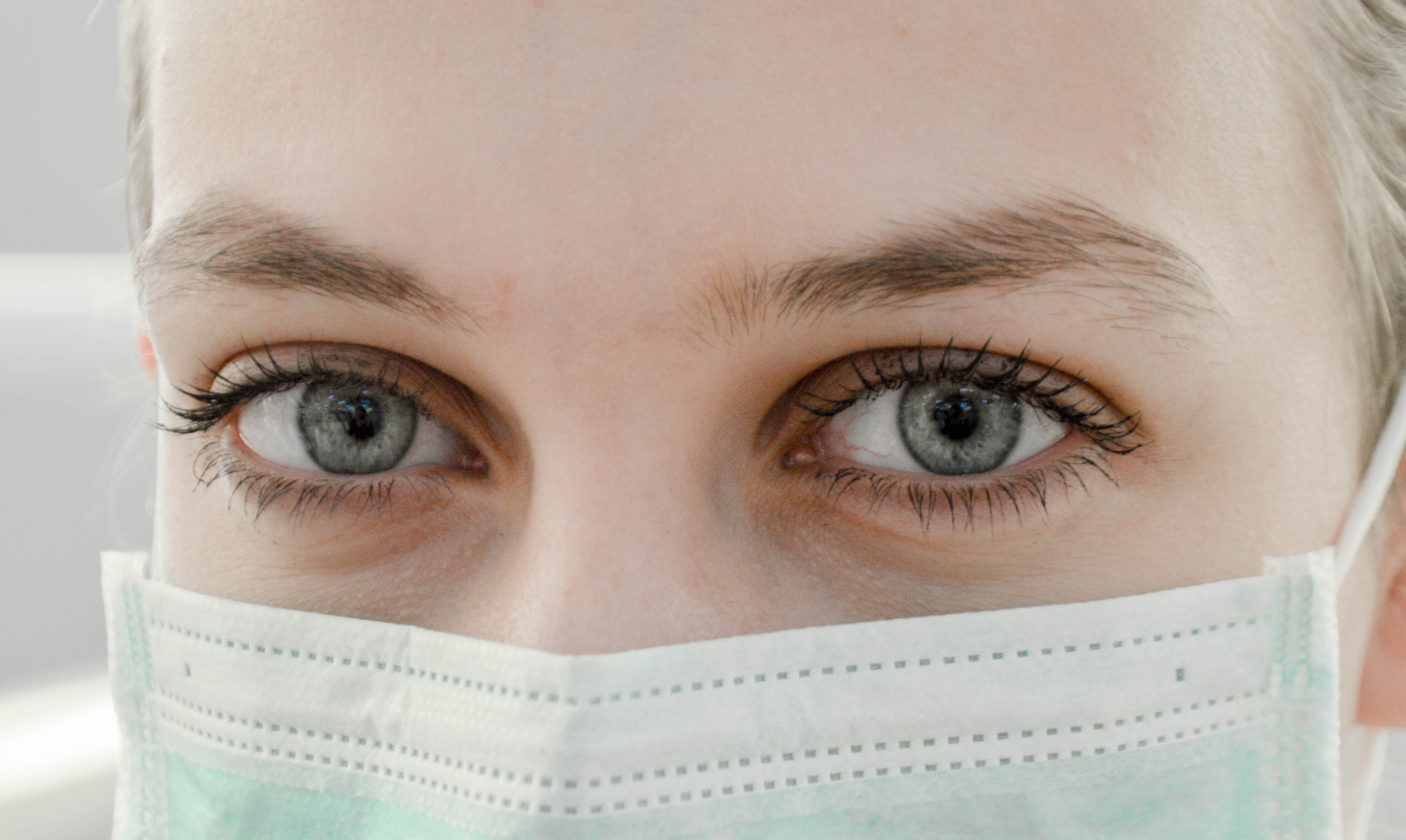 Nurse Corps Scholarship
The Nurse Corps Scholarship is a very generous and well-known scholarship in the nursing field. You may apply if you have been accepted to an accredited nursing school. The funding you receive is based on your financial need. It may include tuition, fees, books, supplies and a monthly stipend. The goal of the Nurse Corps Scholarship is to bring qualified nurses to areas in need. You will be required to serve for at least two years at an eligible facility after you finish your degree. This is a scholarship definitely worth checking out!
Johnson and Johnson Nursing Scholarship
Johnson and Johnson provides multiple types of scholarships with various requirements. The healthcare giant is a major force in encouraging talented students to go into nursing. They provide multiple scholarships as well as a database to find your ideal scholarship here.
The Minority Nurse Magazine Scholarship
The Minority Nurse website and magazine is the largest resource available for minority nurses today. It offers a large job board and various resources. It also offers scholarships in cooperation with NCEMNA.  There are two awards, one for $1,000 and one for $3,000. There are many requirements including enrollment in nursing school, a 3.0 GPA, being a minority and more. Find out more information here.
Military Nursing Scholarships
Do you want to become a nurse and join the military? These scholarships are for you. There are four types of military nurses: army nurse corps, army national guard nursing, navy nurse corps, air force nursing. There are very large financial benefits for becoming a military nurse. You may be eligible for a complete scholarship to nursing school if you commit to joining the military after. You may also be eligible for monthly stipends.
Scholarships for Nurse Education and Administration
If you are interested in working in nursing administration or as an educator, there are scholarships available for you as well. These scholarships are both merit-based but also look at you as an individual and your potential to succeed in the field. For example, if you've volunteered or interned in a relevant program, this will help your chances of being accepted. You may also be asked to write an essay about why you want to work in the field. Make sure to show yourself in the best light possible.
Nursing Degree Payscale
Nursing is an attractive profession, not only because of the good you are doing in the world, but also because of the salaries. Most ADN and BSN nurses will start at the same entry-level RN jobs. However, keep in mind that more and more employers are requiring a BSN and it is also required in order to continue with your education.
The median salary for an RN today is $68,450 according to the U.S. Bureau of Labor Statistics. Of course salaries range according to field, location and years of experience. California, for example, has some of the highest nurse salaries, with an average salary of $94,310.
Advanced practice salaries for nurses are, of course, even higher. These professions require an MSN degree and perform many services for patients that are similar to a doctor's work. A certified nurse anesthetist makes a median annual salary of $160,270. A certified nurse midwife makes a median annual salary of $107,460.
In addition to salaries, the nursing shortage means that many employers are giving great benefits in order to attract good nurses. These often include signing bonuses, housing assistance and day care.
Final Thoughts on Nursing Scholarships
As we've explained in this guide, nursing is an exciting and lucrative field today. There are many reasons why deciding to go to nursing school is a wise decision.
Just like in many other fields, funding your schooling can be stressful. It's important to be as prepared as possible for scholarship applications. Make sure you know what is required and to submit everything on time, in an organized fashion. You always want to make sure to present yourself in the best way possible. This is especially true when applying to competitive scholarships. Good luck!
Thinking of someone who deserves a scholarship?
Share this article and let them know about ScholarshipOwl.
The information provided on this blog is for informational purposes only. It is intended to provide opinions and educational information. It is not intended as individual advice and should not be taken as substitute for professional advice. We assume no responsibility for errors or mistakes. In no event is ScholarshipOwl or the individual authors liable for any special, direct, indirect, consequential, or incidental damages, arising out of or in connection with the use the Service or information provided. We reserve the right to make deletions, additions, or modifications to the content at any given time without prior notice. We may link to third party websites. In some cases we may be compensated on an affiliate basis when users take certain actions. In order to comply with FTC guidelines we want to be transparent that ScholarshipOwl may get compensated by companies and/or partners based on an affiliate or advertiser partnership. We might get compensated for example for mentioning partners, by you, the user, making a clicking, purchasing, or signing up for a product or service through a tracking link. In no way are we responsible for the accuracy, relevance, timeliness, or completeness of any information on these external websites.