Scholarships for Hispanic Students
There are plenty of scholarships for hispanic students! Learn more about grants, The National Hispanic Recognition Program, financial aid for undocumented students, top scholarships and resources for hispanic students, and so much more... Learn how YOU can win these scholarships!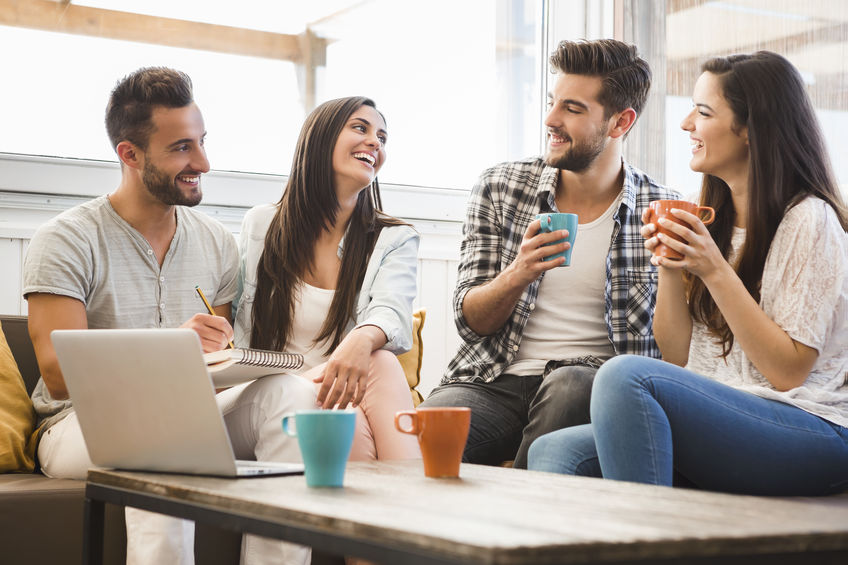 If you're a Hispanic or Latino student starting your college or scholarship search, you've come to the right place. Although these two terms are often used interchangeably, they actually have different meanings. Hispanic means someone who speaks Spanish or is a descendant of Spanish speakers. Latinos come from countries in Latin America. This guide is geared more to Hispanic students.
The Hispanic population has faced a set of unique challenges throughout its history in the United States. In this guide, we will expand on these challenges and the effects they have on students. These challenges are the very reason why many organizations and schools want to help Hispanic students on campus.
We will also discuss how Hispanic students can find financial aid and scholarships to help pay for school. This includes information for both US citizens and undocumented students.
If you're a Hispanic student interested in starting your degree and looking for scholarships financial aid or other resources, then this guide should serve as a great place to get you started.
Unique Challenges
The Hispanic community faces many unique challenges as a minority community. Many have to do with the history of this group in the US including immigration and absorption. Understanding your unique position as a Hispanic student can be to your advantage when looking for scholarships. Here are just a few of the obstacles Hispanic students may have to navigate when considering going to college or university.
Family Needs
The status of Hispanic families has risen in recent years. In 2017 the median income rose 3.7% for Hispanics. While this positive change is great news, there are still many Hispanic families that live in poverty. 16% of the Hispanic population lives in poverty as opposed to 8% of White Americans. Many Hispanic students who graduate from high school are torn between attending college and contributing financially to the family. This makes the need for scholarships even greater, as these students cannot expect their families to pay for school. In addition to finances, there are often other cultural barriers which put Hispanic students at an even greater disadvantage.
THOUSAND OF SCHOLARSHIPS
1 CLICK AWAY
Get your FREE TRIAL right now!
We do all the work, and you reap all the rewards. Save time and concentrate on what's really important to you.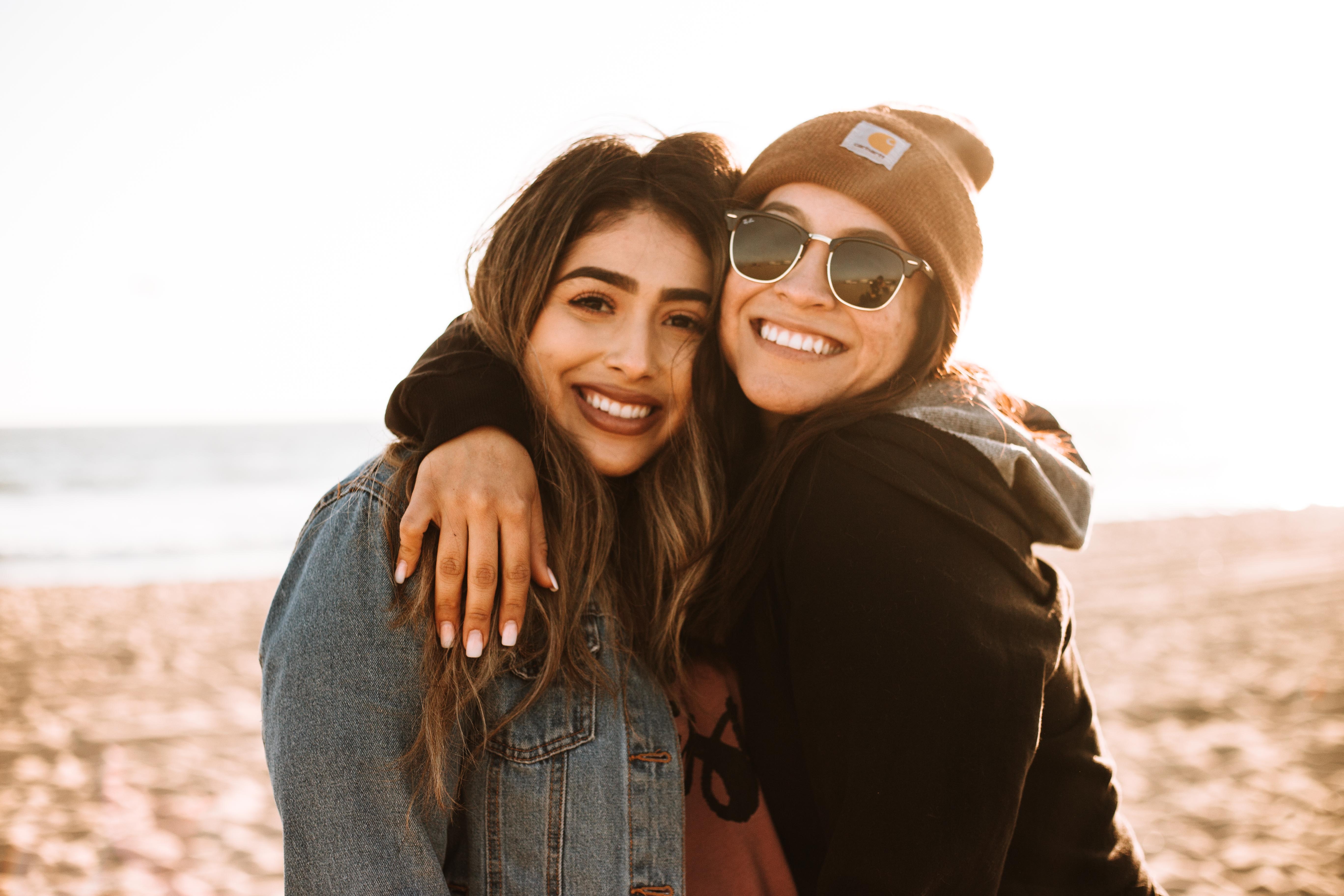 First Generation College Students
Many Hispanic students on campus are first-generation college students. In these situations, parents often don't understand the significance of a college education.  For this reason, they may have trouble helping their children prepare for the demands of college. Hispanic students often need strong support systems in order to get to graduation. This has to do with academic challenges as well as the everyday challenges of being a college student.
Children of Migrant Workers
Many Hispanic children grow up with migrant worker parents. This a common way for Hispanics to enter the US (both legally and illegally). These children may not always have access to good schools or adequate health care. Needless to say, this makes preparing for and being accepted to college much more difficult.
English as a Second Language
Many Hispanic families speak Spanish at home. While there are many benefits to being bilingual, this can present a challenge for going to school. Applying to and attending school in your non-native language is not easy. Many Hispanic parents may not speak English themselves to help their children with assignments, applications and more.
Financial Aid
The average Hispanic family has $12, 329 in net worth and liquid income. This is opposed to $130,472 for white families. This means that financial aid is crucial for a large percentage of Hispanic students. For these students, college may seem a distant dream. They must rely on receiving full funding in order to have any chance to go to school.
Largest Minority Group on College Campuses
Despite the wide range of challenges, Hispanic students are the largest minority group on college campuses today. This is good news as more college students will strengthen the community. Hispanics make up 16.5% of all US college students. This can be an advantage on campus because Hispanic students will be able to find support groups. However, this can also mean strong competition for scholarships and other resources.
How to Receive Financial Aid
Many Hispanic students look for financial help when paying for college. This is largely in part to the challenges presented above. In this section, we will discuss different ways to receive financial aid.
Grants for Hispanic Students
Grants are a great place to start your scholarship search. Grants provide you with money that you don't have to return. They are often funded by the government. Federal Pell Grants are the best place to start. You will have to fill out a FAFSA to check eligibility.
There are also other grants available for Hispanic students specifically. It is always worthwhile to check with local organizations and communities to see if there are any grants available.
National Hispanic Recognition Program (NJRP)
The NJRP was founded in 1983. Its goal is to find highly successful Hispanic students and share their information with colleges and universities. The program is run by the College Board. The program is not a scholarship and does not provide funds to pay for schooling. This doesn't mean that it isn't worthwhile! Earning this recognition can help you indirectly receive scholarships. Being selected is a prestigious honor. That means you can present this information when applying for scholarships, which may help you receive scholarships and other sources of funding.
If you are selected for recognition, your information will be sent to colleges and universities and you will have an advantage when you apply.
In order to apply, you must be at least one-quarter Hispanic. According to the College Board, this means you have ancestors from at least one country on their list of Hispanic countries.
To qualify for the program you must take the PSAT/NMSQT test. You must identify as Hispanic on the exam where it asks for race/ethnicity. The College Board chooses approximately 5,000 students with the highest scores (out of 250,000 who take the exam across the country). You also must have a 3.5 minimum GPA by the middle of your junior year.
You should take the PSAT/NMSQT test in October of your junior year. In February-March the NHRP will reach out to eligible students to apply online. Work with your school to complete GPA requirements and confirm your ethnicity. The deadline is June 30 so make sure to submit on time! In September of senior year you will find out if you have received recognition.
If you are recognized, you'll receive a certificate. You should list this information on your college application, and any scholarships you apply to. Schools will also be notified.
Hispanic-Serving Institutions Program (HSI)
A Hispanic serving institution is defined as colleges or universities that have a minimum of 25% Hispanic students on campus. If schools meet this and other criteria, they can be eligible for funding from the Department of Education. This can be used in many ways to enrich and enhance life on campus. It can also be used to give financial aid and grants to students.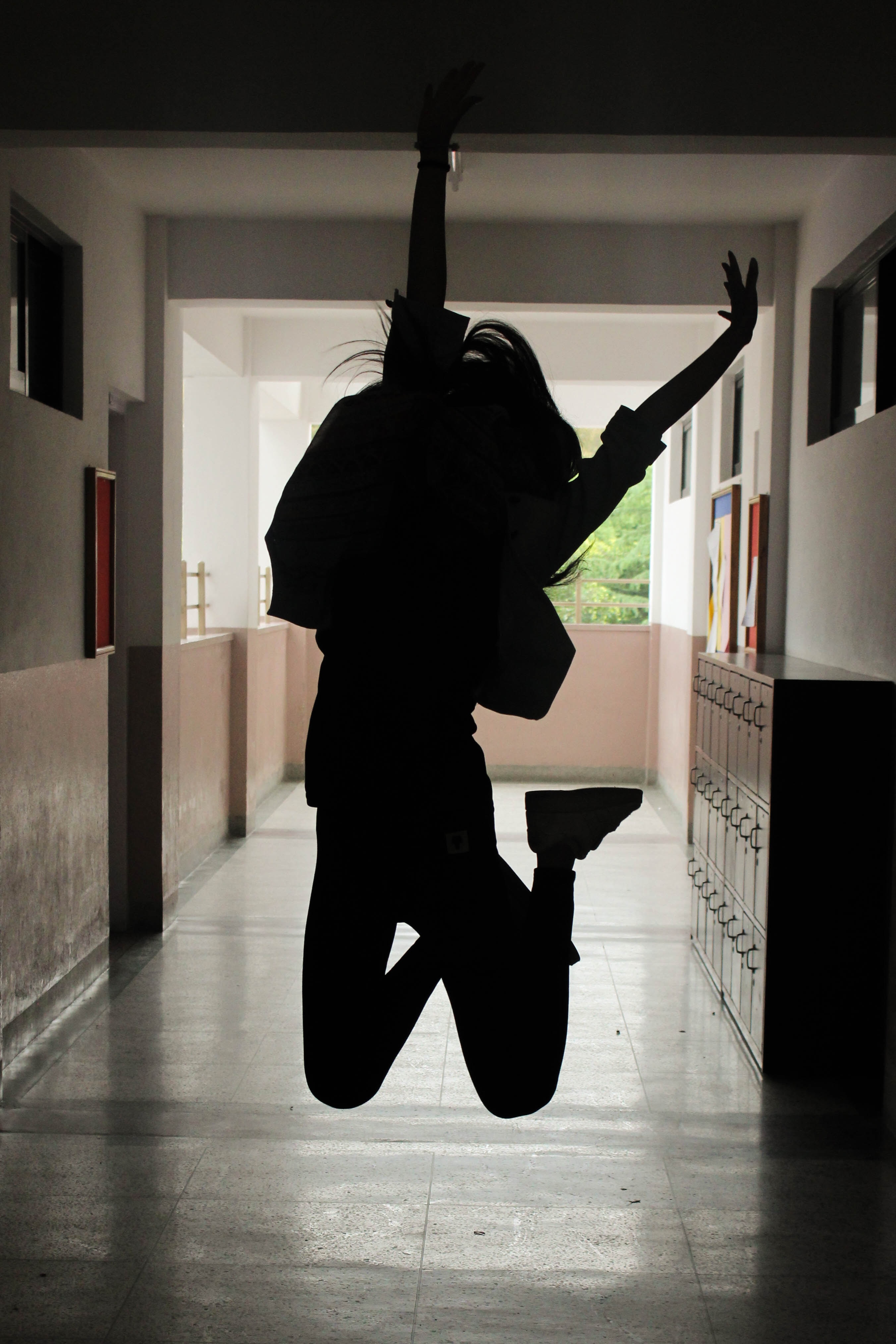 Applying to College and Receiving Financial Aid for Undocumented Students
If you were born outside of the United and are not a citizen, you can apply to college just like a US citizen. There are no laws that prevent undocumented immigrants from applying and going to public or private schools.
The Deferred Action for Childhood Arrivals policy (DACA) allows children who arrived in the US at a young age and are not citizens to stay in the US. After being accepted to the program you receive a two-year renewable permit. These children are called "dreamers" and the goal is to help children who are largely American live without fear of deportation.
If you are a Dreamer you will not be eligible for federal financial aid. That being said, some states do allow non-citizens to apply for state financial aid. This is a controversial issue so make sure to check current guidelines for your state. It's also worth noting that some private schools will give financial aid to undocumented students. So again, it's worth checking with your potential school for more information about the issue.
It is best to speak to your school about your options as a DACA student. In certain states, you may be advised to not fill out a FAFSA and apply for Dream Act funding.
There are certain organizations who aim to help fund schooling for Dreamers. TheDream.US is one of them. They partner with 75 colleges to provide funding for schooling. QuestBridge is another organization worth checking out if you are a DACA student.
Scholarships for Undocumented and Immigrant Students
Certain organizations aim to support undocumented students in getting a college education. They believe that these students deserve to get an education like everyone else. Many undocumented students come from families with limited resources. This means that without these scholarships and financial assistance, they won't be able to attend college.  In this section, we will discuss scholarships for undocumented and immigrant students.
Chicana Organizing & Research in Education (CORE) Que Llueve Cafe Scholarship
The CORE scholarship focuses on the unfair immigration system and giving these students opportunities. CORE aims to help as many students as possible get a college education. Since being founded 10 years ago, CORE has given out more than $94,000 in scholarship money to undocumented students.
The Davis-Putter scholarship is for students who are active in social justice movements and campaigns. This is a need-based scholarship and you must have participated in activities in the US to be eligible. The maximum scholarship is $10,000 per year. This scholarship is open to undocumented students.
Esperanza Educational Fund Scholarship
This scholarship is specifically aimed at the immigrant population. To be eligible for this scholarship you must have been born outside the United States. Or you may have two parents born outside of the U.S. Family income must be less than $100,000 a year. Scholarships ranging from $500 to $20,000 are available. This scholarship is open for undocumented students.
Major Scholarships for Hispanic Students
There are many scholarships available today for Hispanic students. These scholarships can be a great opportunity. In this section, we've listed some of the biggest and most popular scholarships available today. Make sure to check them out!
Hispanic Scholarship Fund (HSF)
Ths HSF provides knowledge and resources to Hispanic families. Its goal is to encourage as many students to get a college education as possible. The HSF sees that many exceptional students simply do not have the resources and therefore don't get a college degree.
Awards range from $500 to $5,000. It places an emphasis on STEM majors, but all majors are welcome to apply. The deadline is February 15.
Association of Latino Professionals for America (ALPFA)
ALPFA's goal is to connect Latino professionals in order to make an impact. They provided scholarships for college students totalling over $143,000 in 2018. The organization provides support and services far beyond college for Latino professionals.
Society of Hispanic Professional Engineers (SHPE) Foundation Scholarship
SHPE's goal is to give more Hispanics the opportunity to have an impact through STEM professions. In 2018 SHPE provided more than $340,000 in scholarship money to Hispanics planning to study STEM subjects. The main goal of the organization is to close the gap between Hispanic and non-Hispanic populations. This is particularly important in STEM where the gap is particularly wide.
NBC Universal/ LNESC Scholarship
This scholarship helps outstanding Hispanic students with an interest in media and entertainment. Ten $5,000 scholarships are awarded each year. Students must maintain a 3.0 to 4.0 GPA to receive the entire scholarship (given in two installments). Students must be US citizens.
Resources for Hispanic Students
As we've described throughout this guide, there are many organizations and companies that want to help Hispanic students. There are many resources out there, in addition to specific scholarships. These resources will help you get reliable and accurate information regarding your rights as a student and in life in general.
UW Dream Project.

The University of Washington Dream Project provides resources and mentoring. Their goal is to counter educational racism against minority populations.
New Futuro.

New Futuro promotes college opportunities for Hispanic students.
TheDream.US.

Supports immigrant students to fulfill their dreams of getting a college degree.
Closing Thoughts
In this guide, we have explained some of the main important points for Hispanic students who want to go to college. This information is crucial when starting your college and scholarship search!
The Hispanic population faces unique challenges that some other minority groups don't. For example, the fact that English is not their native language can make school hard. Not having others in your family that went to college may also mean that you don't know what to expect.
Students who are undocumented immigrants may be nervous to begin the college and scholarship search. We've discussed these issues and what you can and can't do as an undocumented immigrant.
Scholarships for Hispanic students are widely available. Make sure to take advantage of these many opportunities. We've provided you with some resources to get started but keep in mind that there are many more out there!
Make sure to use the information in this guide to help you throughout your search and application process. There are many people out there who want to help you succeed in life!
Good luck!
Thinking of someone who deserves a scholarship?
Share this article and let them know about ScholarshipOwl.
The information provided on this blog is for informational purposes only. It is intended to provide opinions and educational information. It is not intended as individual advice and should not be taken as substitute for professional advice. We assume no responsibility for errors or mistakes. In no event is ScholarshipOwl or the individual authors liable for any special, direct, indirect, consequential, or incidental damages, arising out of or in connection with the use the Service or information provided. We reserve the right to make deletions, additions, or modifications to the content at any given time without prior notice. We may link to third party websites. In some cases we may be compensated on an affiliate basis when users take certain actions. In order to comply with FTC guidelines we want to be transparent that ScholarshipOwl may get compensated by companies and/or partners based on an affiliate or advertiser partnership. We might get compensated for example for mentioning partners, by you, the user, making a clicking, purchasing, or signing up for a product or service through a tracking link. In no way are we responsible for the accuracy, relevance, timeliness, or completeness of any information on these external websites.