Most Affordable Schools by State (Infographic)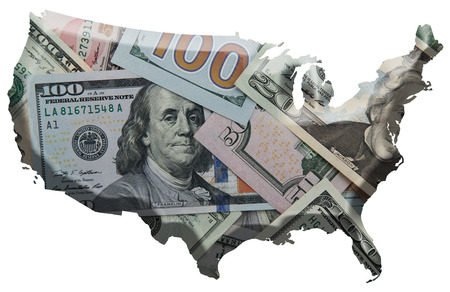 The cost of tuition and fees is one of the most concerning aspects for many students who are searching and applying for college. It can be difficult to find a school that fits your budget. Also, if you want to go to private or public colleges, the search becomes even harder. However, getting a quality education doesn't have to require a lot of spending. In fact, some of the most affordable colleges provide the best curriculum. So, which is the most affordable school in every state? Per data published by the U.S. Department of Education covering tuition and fees, we found the cheapest colleges from 2014-15 school year by state.
Most Affordable 2-Year Public College by State
The most affordable 2-year public institution in Arizona is Dine College at $725. New Mexico's cheapest college tuition is the Luna Community College ($886). California's most affordable school is a three-way tie between American River College, Antelope Valley College, and Barstow Community College, all at $1,104. Furthermore, Texas' cheapest 2-year institution is Collin County Community College District ($1,174), and North Carolina's is McDowell Technical Community College at a patriotic price tag of $1,776.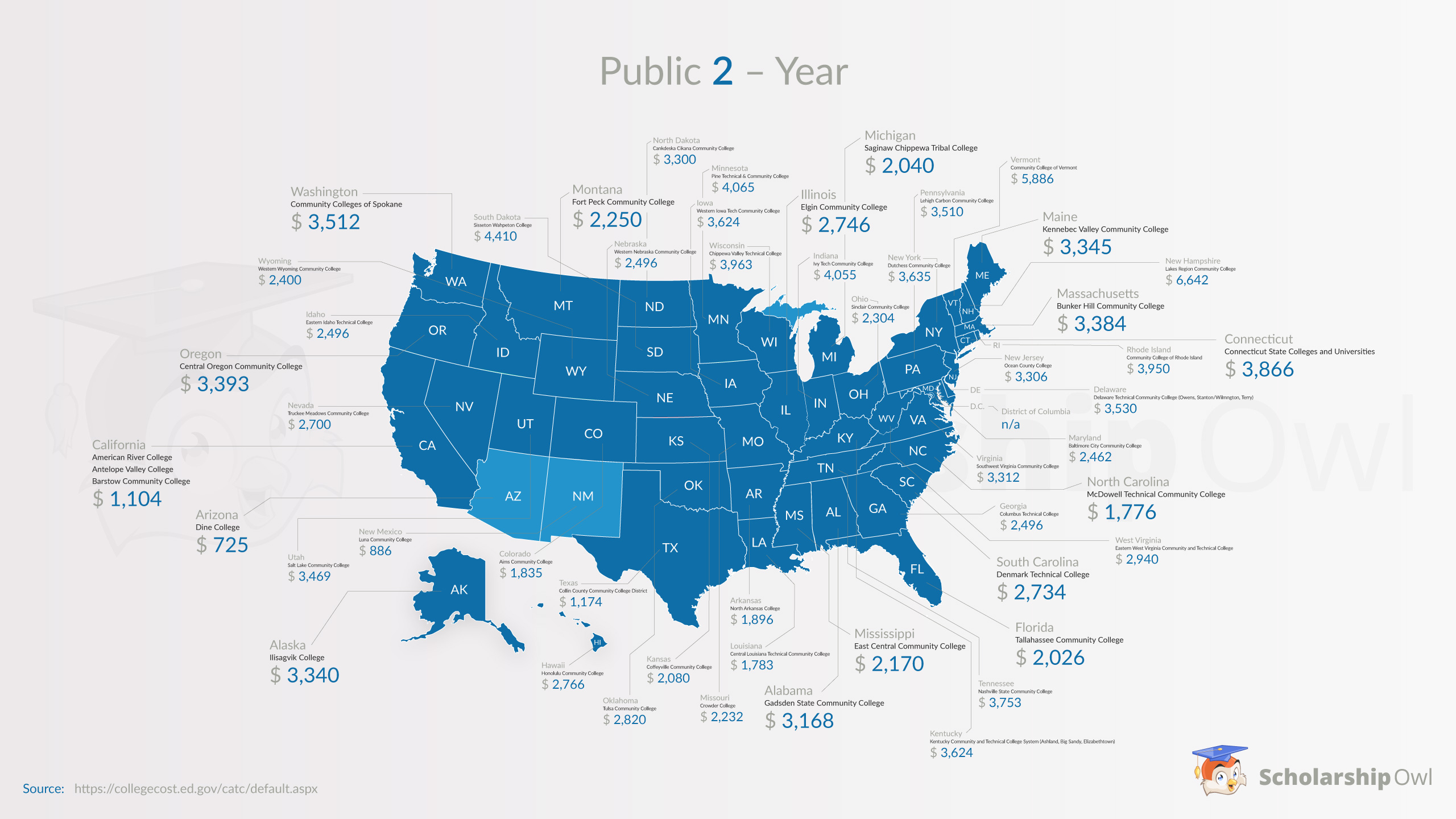 Click to enlarge map
Most Affordable 4-Year Public College by State
The most affordable 4-year public institution is Colorado's Colorado Mountain College charging $1,548. The cheapest college tuition in Texas is Brazosport College's $2,295 price tag. Florida's most affordable 4-year public college is the Palm Beach State College ($2,378) and Georgia's is the Georgia Highlands College ($2,595). Furthermore, Nevada holds a three-way tie with the College of Southern Nevada, Great Basin College, and Western Nevada College all charging $2,700 for their tuition.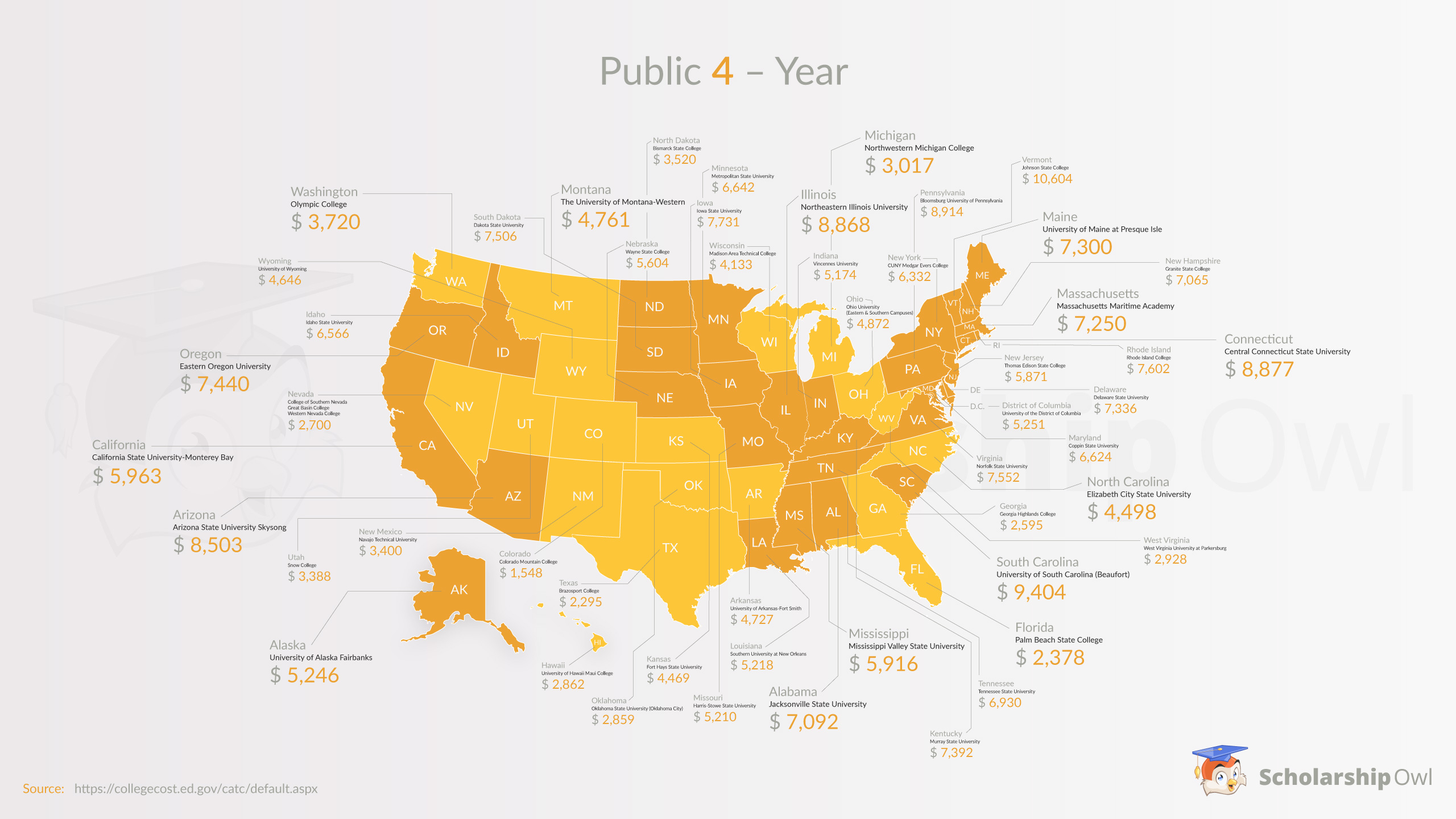 Click to enlarge map
Most Affordable 4-Year Private College by State
For private 4-year institutions, North Dakota hold the title for most affordable with Turtle Mountain Community College at $2,250. Pennsylvania's cheapest is the Curtis Institute of Music and California's is Grace Madison University ($2,475 and $3,690, respectively). Moreover, South Dakota's most affordable college is Sinte Gleska University charging $3,154 for tuition. Finally, North Carolina's Grace College of Divinity is the state's cheapest price tag at $3,520.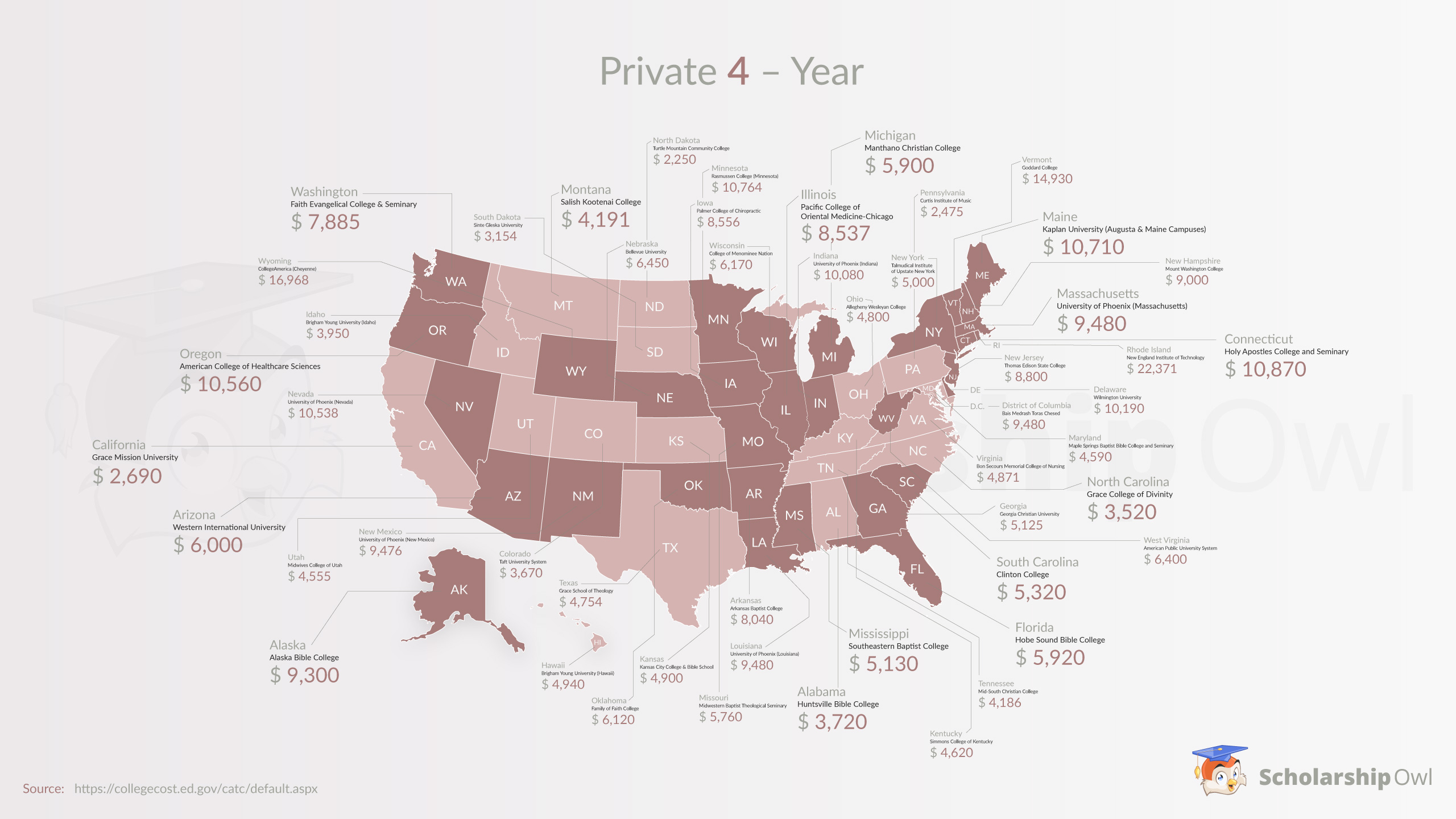 Click to enlarge map
Ready to apply? Learn how to write a killer 250 word essay