15 Companies Giving Away Scholarship Money
Popular companies award scholarship money every year. These scholarships are usually administered by company-created private foundations. If you are interested in scoring money for school, find out if you're eligible for these company scholarship opportunities.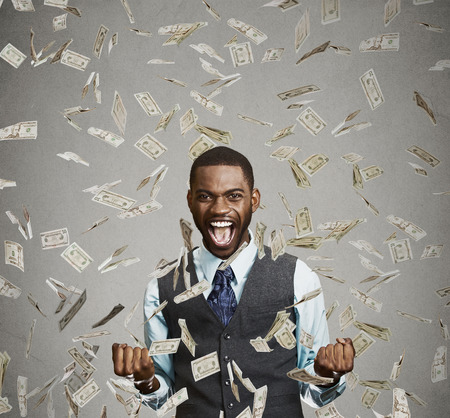 Popular companies award scholarship money every year. These scholarships are usually administered by company-created private foundations. Many of these companies might give preference in awarding scholarships to employees, their children or relatives, or the children of deceased or retired employees. However, some of these scholarships are in fact available to the general public. These programs may be need-based (grants) or merit-based (scholarships), and often target specific career oriented degrees. So, if you are interested in scoring money for school, find out if you're eligible for these company scholarship opportunities.
3M Scholarship
3M's Personal Safety Division (PSD) awards the 3M PSD Occupational Health and Safety Scholarship Program. Three $5,000 scholarships are given to selected students pursuing master's degrees in Occupation Health and Safety or Industrial Hygiene Programs.
Burger King Scholarship
This fast food restaurant offers many scholarship opportunities for its employees and their kin. However, the James W. McLamore WHOPPER® Scholarship is open to the public. Granting up to 3 scholarships of $50,000 to the most highly qualified students – those that demonstrate leadership, substantial work experience and financial need.
THOUSAND OF SCHOLARSHIPS
1 CLICK AWAY
Get your FREE TRIAL right now!
We do all the work, and you reap all the rewards. Save time and concentrate on what's really important to you.
Coca-Cola Scholarship
The Coca-Cola Scholars Program Scholarship is an achievement-based scholarship which is awarded to graduating high school seniors. Each year, the company will select 150 students to receive a $20,000 scholarship. To date, Coke has provided more than $63 million in educational support to nearly 6,000 students.
Dr. Pepper Scholarship
Another carbonated soft drink producer is providing financial aid. The Dr. Pepper Tuition Giveaway selects finalists to compete during throw-offs at NCAA conference championship games. The company awards 16 prizes; Four $100,000 tuition prizes, four $20,000 runner-up prizes, and eight $2,500 consolation prizes.
Dunkin' Donuts  Scholarship
The Dunkin' Donuts Scholarship is awarded to eligible high school seniors who demonstrate "well-rounded" character, both in and out of the classroom. So far, they have awarded nearly $2 million in scholarship money to qualified students. Award amounts vary each year, but are typically in the $1,000-$2,000 range.
Geico Scholarship
The GEICO Achievement Award Program has supported some of the most outstanding undergraduates for more than 25 years. Thus, this year they will provide dozens of winners with a $2,500 scholarship award for demonstrating academic success, leadership, and service.
Google & Lime Connect Scholarship
Google, with the support Lime Connect, will award highly accomplished individuals with the Google Lime Scholarship Program.  Scholarships will be awarded based on the strength of candidates' academic background and demonstrated passion for computer science. Finally, $10,000 will be given to those studying in the U.S. and $5,000 for those studying in Canada.
Intel Scholarship
The Andy Grove Scholarship for Intel Employees' Children provides scholarships totaling $1.4 million annually. Nearly 400 scholarships of up to $4,000 will be awarded to students worldwide. In addition, this is an international scholarship, so, is open to students from select countries from around the globe.
Easy scholarships? Yes, you've come to the right place! This mind-blowing guide to easy scholarships will give you info on every kind of easy scholarship including no essay, weird, social media scholarships, scholarship sweepstakes, no GPA & more! Learn how to win these easy scholarships…
NBA & TMCF Scholarship
The National Basketball Association (NBA) and Thurgood Marshall College Fund (TMCF) partner up to administer the David J. Stern Scholarship Program. A chosen student will receive a 3-year renewable scholarship at $10,000 per year. Thus, totaling $30,000 pf financial aid. Furthermore, the winning student will also have to the opportunity to intern at the NBA league office.
Neiman Marcus Scholarship
The Neiman Marcus Distinguished Designer Award is given to individuals who ma a distinctive contribution to the world of fashion. Such contributions include designing, promoting, or wearing fashion in a way that influences the public. Also, the award was first instituted in 1938 and dozens of well-known fashion moguls have received the award.
Penguin Books Scholarship
This publishing company host an annual Signet Classics Student Scholarship Essay Contest, in which five high school juniors or seniors can each win a $1,000 scholarship award. However, essays must be submitted by a high school English teacher on behalf of the interested students.
State Farm Scholarship
This leading insurance coverage firm create the annual State Farm Good Neighbor Scholarship Program. Fifty scholarship in the amount of $5,000 ($2,500 per year, two-year renewable) will be awarded to eligible high school seniors. Furthermore, applications will be available in January each year and only the first 700 applications received will be accepted.
NHL & TMCF Scholarship
The National Hockey League (NHL) and Thurgood Marshall College Fund (TMCF) have teamed up to administer the National Hockey League Scholarship. Select high school seniors will win this $6,200 merit scholarship. Moreover, student applicants must be active participants of Hockey is for Everyone in the United States and Canada.
Visa Scholarship
The $1000 Annual Scholarship from My Visa Source is open to students from the United States and Canada. Furthermore, students entering or currently attending university or college full-time can apply.
Wendy's Scholarship
The Wendy's High School Heisman Scholarship awards scholarships in three stages- the $1,000 state scholarship winners, the $5,000 national scholarship finalists, and the $10,000 national scholarship winners. As a result, Two National Finalists (one senior male and one senior female) will be selected from each of the five Wendy's High School Heisman regions.
Thinking of someone who deserves a scholarship?
Share this article and let them know about ScholarshipOwl.
The information provided on this blog is for informational purposes only. It is intended to provide opinions and educational information. It is not intended as individual advice and should not be taken as substitute for professional advice. We assume no responsibility for errors or mistakes. In no event is ScholarshipOwl or the individual authors liable for any special, direct, indirect, consequential, or incidental damages, arising out of or in connection with the use the Service or information provided. We reserve the right to make deletions, additions, or modifications to the content at any given time without prior notice. We may link to third party websites. In some cases we may be compensated on an affiliate basis when users take certain actions. In order to comply with FTC guidelines we want to be transparent that ScholarshipOwl may get compensated by companies and/or partners based on an affiliate or advertiser partnership. We might get compensated for example for mentioning partners, by you, the user, making a clicking, purchasing, or signing up for a product or service through a tracking link. In no way are we responsible for the accuracy, relevance, timeliness, or completeness of any information on these external websites.