Scholarships in Texas to Help with College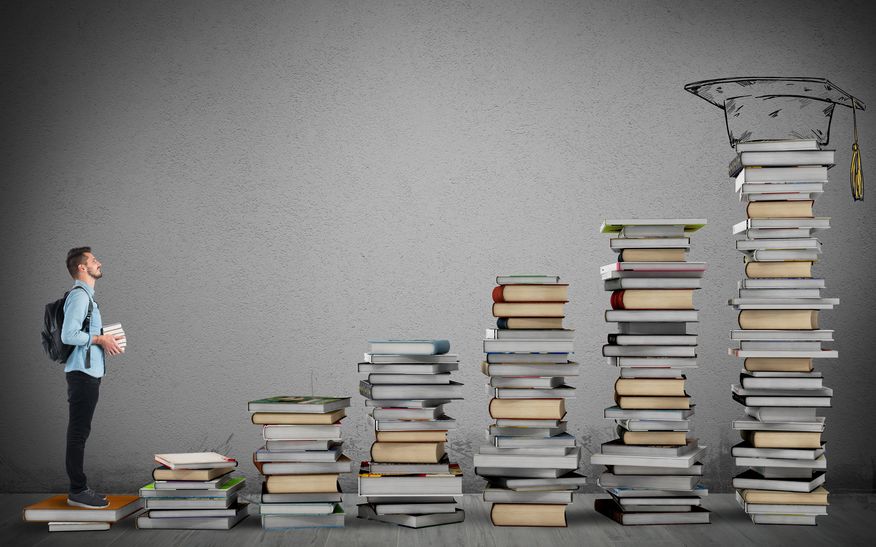 Are you a college student in the Lone Star State? Well, BBQ food and live music aren't the only reasons to count your lucky stars. Texas is also abundant in college scholarships.
Texas is home to some of the best universities in the country. With that, in-state tuition at many universities is greater than $10,000 a year. If you're like most of us, you don't have money growing on the trees in your yard. 
Financial aid is important for many students. Loans can be a good option, but they are more of a temporary solution. You don't want to graduate thousands of dollars in debt.
Scholarships can be a lifesaver for students. If you win scholarships, you don't need to pay the money back.
How Do I Apply for Scholarships in Texas
The easiest way to start looking for scholarships is to use a free online scholarship matching service. All what you have to do is fill out a short profile with your personal information. The service then generates a list of scholarships that fit your profile.
If you're a student with volunteer experience, the service will match you with scholarships that award volunteer work. If you are an underrepresented student with high grades, you will be matched with scholarships for high-achieving underrepresented students.
You will save so much time by performing your scholarship search like this. You will have more time to focus on schoolwork and scholarship applications. Scholarship applications take a lot of dedication and work. 
You can also get help from your high school counselor or the financial aid office at your college. They will be able to connect you to scholarships or point you in the right direction.
Once you have found scholarships you wish to apply to, it's time to start on the scholarship applications. Your goal is to put together a unique and impressive application. You need to convince the scholarship judges that you deserve to win.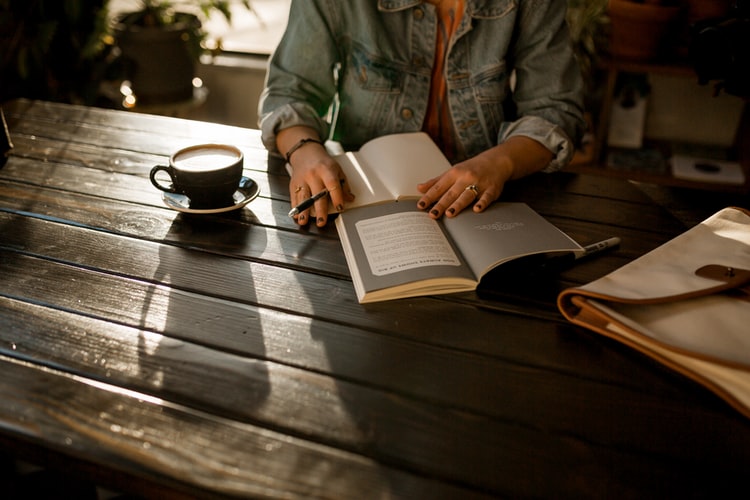 Give yourself plenty of time to fill out the application. Throwing together a scholarship application at the last minute is hardly successful.
Remember, you don't need to fit a certain mold to win scholarships. It's most important that you put in the effort and share your own personal story.
20 Scholarships For Texans 
1. Communities Foundation of Texas
The Communities Foundation of Texas awards over 50 different scholarships. To apply, fill out an application, submit your resume and letters of recommendation. You only need to fill out one application for consideration for all scholarships. 
Most scholarships become available in January. Every scholarship has different eligibility requirements and award amounts vary.
2. Houston Livestock Show and Rodeo Scholarships
The Houston Livestock Show and Rodeo Scholarship Program has more than 800 scholarships. Applicants must be graduating high school seniors in Texas. They also must be planning to attend college in Texas.
Eligibility requirements vary. Most scholarships require applicants to file the FAFSA. They also require a minimum SAT score of 950 and an ACT score of 19. Most scholarship awards are $18,000. Online applications open on November 4 and close on February 3.
3.  The Dallas Foundation Scholarships
The Dallas Foundation consists of more than a dozen scholarship funds. They award hundreds of scholarships every year. There are all types of scholarships. One scholarship awards high school seniors pursuing majors in journalism. Another scholarship awards students pursuing music as a degree. Eligibility requirements vary.
4. The Diamonds in the Rough Scholarship
Diamonds in the Rough Ministry Int' awards this scholarship. Female high school seniors who are Texas residents can apply. They must have involvement in community service and extracurricular activities. They also must have a minimum GPA of 2.5 and be enrolled in a college or university. To apply, send your transcripts and a letter of recommendation. The award amount varies every year. 
5. The Dr. Dan J and Patricia S. Pickard Scholarship
The Dallas Foundation awards this scholarship. One or two male African American students in Dallas County win a scholarship for $1,000. Applicants must have a minimum GPA of 2.5 and be enrolled in a college or university. Preference is given to applicants with financial need.
6. The Fifth-Year Accounting Scholarship
The Texas State Board of Public Accountancy awards this scholarship to one Texas resident studying accounting. The applicant must be enrolled at least half-time in college and have completed 120 hours of coursework. The applicant also must have a financial need. Interested applicants must submit an Application of Intent to take the CPA exam. The scholarship is for $5,000.
7. Texas Educational Opportunity Grant (TEOG) Program
Students attending public two-year colleges in Texas may apply. Applicants must be attending or have attended high school in the Houston area. Students can win up to $5,876.
8. Association of Texas Leaders for Education Scholarship
High school seniors in Texas who plan to enroll in a Texas university may apply. Applicants must have a minimum GPA of 3.0. They must also be involved in school and community service. The scholarship is for $1,000.
9. Mike Lozano Memorial Scholarship
Every year, the Amarillo Area Foundation awards one student athlete with $2,500. Applicants must be high school seniors in one of the 26 northernmost counties of the Texas Panhandle. They also must have a GPA of 2.0. They must plan to pursue a degree in education or coaching with plans to work in a high school setting.
10. Society of Professional Women in Petroleum Scholarship
The Society of Professional Women in Petroleum awards female high school seniors with scholarships. Applicants must be attending a high school in Houston. They also must have a financial need and plan to attend university in Texas. The scholarship amount varies.
11. Austin Alliance for Women in Media
The Austin Alliance for Women in Media awards a $5,000 scholarship to one female student. Applicants must complete at least 75 hours of college credit by December of the year of the award. A minimum GPA of 3.25 is required. They must be full-time students at an Austin or San Marcos area university. They also must be majoring in radio, television, film, digital media, public relations, advertising, marketing, communications or broadcasting.
12. Brooke Ashton Parker Scholarship
The Brooke Ashton Parker Foundation awards scholarships to graduating seniors in the West Texas or Panhandle Area. Applicants must have a minimum GPA of 2.0. They must take at least 12 credits per semester.
13. George and Mary Josephine Hamman Foundation Scholarship
The George and Mary Josephine Hamman Foundation awards scholarships to 70 high school seniors. Applicants must be from the Houston area. The award is $18,000 which is spread over four years. 
14. Natural Resources-Excellence in Education
The Texas Wildlife Association Foundation (TWAF) and the San Antonio Livestock Exposition, Inc. (SALE) offer five Natural Resource-Excellence in Education Scholarships. Applicants must be freshmen at Texas universities who have graduated from a Texas high school. They also must major in natural resource related fields. A minimum GPA of 2.0 is required.
15. Maximum Independence Scholarship
Goodwill Industries awards 10 scholarships for $1,000. High school seniors may apply. Applicants must be from one of five counties in northern Texas. They also must have a documented disability or a financial need.
16. The Fort Worth Scottish Rite Foundation
The foundation awards 50 scholarships. Each scholarship is worth $1,500. Graduating high school seniors may apply. Five of the scholarships go to students attending a community college. Applicants must submit a high school transcript and SAT or ACT scores. They also must have two recommendation letters.
17. The City of Houston Scholarship Contest
High school seniors in the Houston area may apply. They must write a personal statement on how they would enhance the city of Houston. The first prize winner gets $2,000. There are also prizes for second, third, and fourth place.
18. Top 10% Scholarship Program
This scholarship program awards students in the top 10% of their high school class. Applicants must attend a Texas college or university. They must also have a financial need. Students can win up to $2,000. Students must file the FAFSA.
19. Education and Training Vouchers for Youths Aging Out of Foster Care
This program helps students between the ages of 16-21 pay for college. Applicants must be in foster care through the Texas Department of Family and Protective Services. They must be pursuing a bachelor's degree. Students can get up to $5,000 per year.
20. Ann Arnold Memorial Scholarship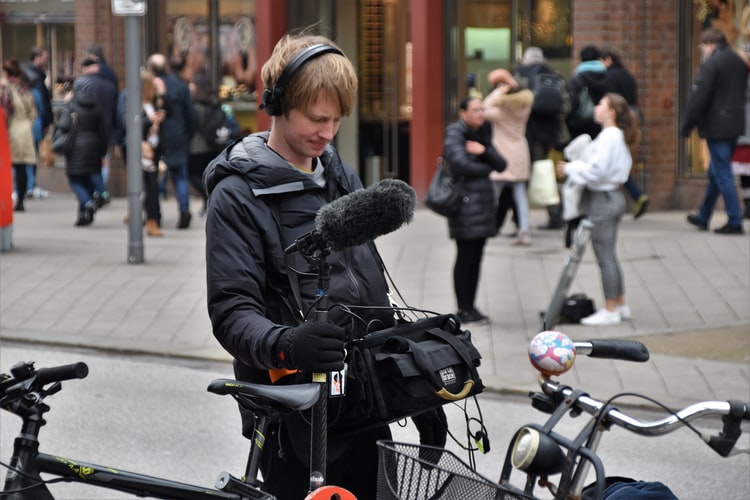 Junior or senior undergraduate students may apply. They must be studying broadcast journalism. Applicants must be attending a four-year university in Texas, show financial need, and have an interest in the broadcasting industry. The scholarship award is $5,000. 
Final Thoughts
Texas is a great place to be for students looking for financial aid for college. With so many scholarship foundations awarding scholarships, you have a greater chance of winning money. Make college more affordable by applying to as many scholarships as you can.
The information provided on this blog is for informational purposes only. It is intended to provide opinions and educational information. It is not intended as individual advice and should not be taken as substitute for professional advice. We assume no responsibility for errors or mistakes. In no event is ScholarshipOwl or the individual authors liable for any special, direct, indirect, consequential, or incidental damages, arising out of or in connection with the use the Service or information provided. We reserve the right to make deletions, additions, or modifications to the content at any given time without prior notice. We may link to third party websites. In some cases we may be compensated on an affiliate basis when users take certain actions. In order to comply with FTC guidelines we want to be transparent that ScholarshipOwl may get compensated by companies and/or partners based on an affiliate or advertiser partnership. We might get compensated for example for mentioning partners, by you, the user, making a clicking, purchasing, or signing up for a product or service through a tracking link. In no way are we responsible for the accuracy, relevance, timeliness, or completeness of any information on these external websites.