The A-Z on How to Win a Walmart Scholarship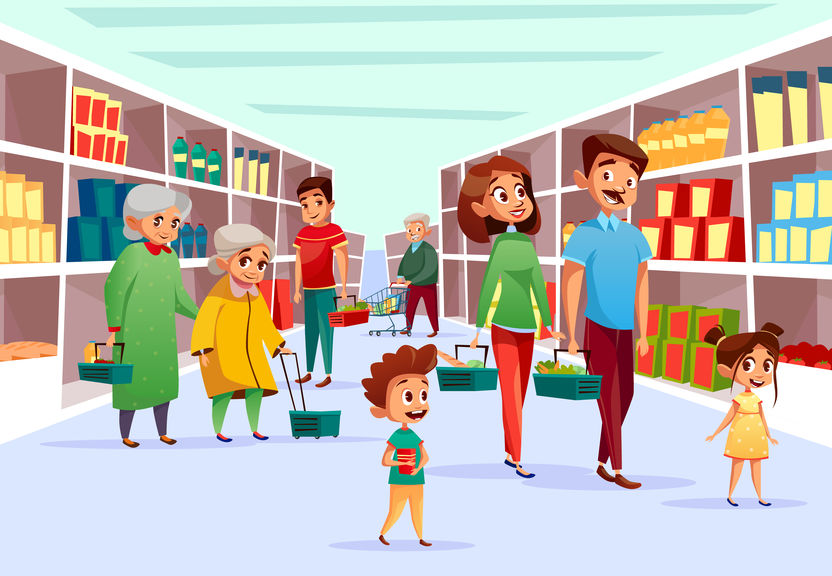 You might love Walmart for its unbeatable low prices, especially as a student. Well, you now have another reason to love the retail corporation.
Walmart is dedicated to helping its employees earn a college degree. They know that the cost of college prevents many from obtaining a degree. For this reason, they offer several scholarships for employees and their dependents. The Walmart Scholarship helps make a college education possible.
Does Walmart Offer Scholarships?
For the last few years, Walmart awarded two different types of college scholarships. One scholarship awarded employees and the second scholarship awarded dependents of employees.
They have decided to stop the scholarships in 2021, so 2020 is the final year you may apply.
The Walmart Associate Scholarship is no longer accepting new applications. But, the Walmart Dependent Scholarship application is accepting applications until April 2, 2020. For this reason, we will focus on the Walmart Dependent Scholarship.
How Much Is the Walmart Scholarship?
The Walmart Dependent Scholarship awards up to $13,000 to dependents of Walmart employees. Recipients receive payments twice a year, in the amount of $1,625. Scholarship winners may use this money over four continuous academic years.
Scholarship recipients must renew their scholarship before the start of each semester. Students may use the funds only towards fall and spring, and not summer courses. Students can maintain their scholarships if they transfer to another college or university.
Who Can Receive a Walmart Scholarship?
Scholarships are awarded on the basis of financial need and academic achievement. 25% of applicants who meet eligibility requirements receive scholarships. Students must meet the following eligibility criteria:
U.S citizen or permanent legal resident of the U.S
Dependent on a Walmart associate (employee). Employees must have been actively employed for at least six consecutive months as of April 2, 2020.
High school senior graduating between August 1, 2019-July 31,2020. GED candidates are also acceptable.
Plans to enroll in fall 2020 as a freshman student at a full-time program. They must study at an accredited college or university.

Must have financial need.
Students may not receive other funds to pay for tuition, fees, books, and supplies. Dependents of the Walmart Board of Directors or Walmart Officers also may not apply.
To maintain the scholarship, scholarship recipients must be continuously enrolled. They must take at least 12 credits per semester. They also must continue in school for the entire year, without any disruption. This excludes military service, illness, and other emergencies. They need to maintain a minimum 2.0 GPA to keep the scholarship.
To renew the scholarship, students must submit an online renewal form. They must do this before the start of each semester. They must provide a recent transcript that shows proof of full-time enrollment and grades from the recent semester.
Walmart Scholarship Application
Students must submit the following documents:
High school transcripts (they don't need to be official but must contain student's full name)
Current FAFSA report

Copies of the most recent IRS Form 1040 of their Walmart employee parent
Walmart Scholarship Timeline
Application Open: February 1, 2020
Application Deadline: April 2, 2020
Winners notified: May 2020

Funds distributed: August 2020
Tips for Winning
Before applying for the scholarship, make sure that you meet the eligibility requirements. You will only get access to the application if you pass the eligibility quiz on their website. Applicants must have a financial need, there is no way around that.
It can improve your chances if your parent is in good standing at Walmart. It can also help if you are the first in your family to go to college.
In the application, you will have a chance to write about your special circumstances. This is a good place to talk about any financial challenges you have faced. It's also a good place to share your academic and career goals. How will the scholarship help get you to achieve your goals?
Final Thoughts
Everybody loves a good bargain and especially free money. Walmart is dedicated to helping students receive a college education. Their renewable scholarships help many students who may not have the opportunity otherwise.
The information provided on this blog is for informational purposes only. It is intended to provide opinions and educational information. It is not intended as individual advice and should not be taken as substitute for professional advice. We assume no responsibility for errors or mistakes. In no event is ScholarshipOwl or the individual authors liable for any special, direct, indirect, consequential, or incidental damages, arising out of or in connection with the use the Service or information provided. We reserve the right to make deletions, additions, or modifications to the content at any given time without prior notice. We may link to third party websites. In some cases we may be compensated on an affiliate basis when users take certain actions. In order to comply with FTC guidelines we want to be transparent that ScholarshipOwl may get compensated by companies and/or partners based on an affiliate or advertiser partnership. We might get compensated for example for mentioning partners, by you, the user, making a clicking, purchasing, or signing up for a product or service through a tracking link. In no way are we responsible for the accuracy, relevance, timeliness, or completeness of any information on these external websites.