4 Common Myths That Students Have About Scholarships
You decided that you're going to invest in yourself and your future and that you're going to college – which is amazing and scary at the same time. You're excited about the big changes coming up but you're probably scared of the effect college will have on your future – because it is not cheap at all.
At first, you despair but then you realize that you have options. Instead of going into debt, you can apply to a wide range of scholarships to ease the financial burden of going to college. However, you may be having second thoughts. Do you even stand a chance at getting a scholarship and how do you know which scholarships are legitimate?
Here are some of the most common misconceptions that students have about scholarships, as well as why they are wrong.
Myth 1: There Are No Scholarships for People Like Me
Since we're in the business of aggregating scholarships and helping students apply to them without a hassle, let me tell you one thing – there are PLENTY of scholarships to go around, no matter what kind of student you are and what group you fit into. In fact, we have helped students submit over one million applications since we started with ScholarshipOwl.
Back in the day, scholarships were only reserved for the top performers, students with a very high GPA or those whose parents weren't in a financial situation to pay for their college fees. Nowadays, there are lots of different scholarships with a wide array of requirements. No matter what your GPA is, how far ahead you are in college, where you are from or any other requirement, there is a scholarship out there for you.
Myth 2: Scholarships Take Too Much Time to Apply For
We get it. It's difficult to study, work, have a social life and still have time to apply for scholarships. After all, it takes several hours to prepare everything for a proper application, right?
Well, yes and no. While there are scholarships that will make you spend a good deal of time on the application process, there are more scholarships that are straightforward to apply for. At the same time, bear one thing in mind: the more difficult a scholarship is to apply for, the fewer applicants it gets and the higher your chances are to win it. Since ScholarshipOwl vets each scholarship manually, you are certain that your time is not wasted.
There are two pieces of good news. First, as we mentioned, there are hundreds of thousands of scholarships. If one is taking too long, just move on to the next one. The second bit of good news is that platforms like ScholarshipOwl aggregate all scholarships from around the USA in one place. Not only can you find them more easily, but ScholarshipOwl can make the application easier for them to increase your chances of winning.
Scholarships offered through ScholarshipApp also have the option of being recurring so you can set them up once and just re-set them the next month, semester, year or whichever time frame you like. Each scholarship is also hand-verified before being published.
Myth 3: I Have No Chances of Winning Anything
At any given moment, there are about 20 million college students in the United States, which includes public and private universities. No matter how good you are, the odds seem to be stacked against you.
Once again, let me remind you that there are now thousands of new scholarships launched every month. Besides your run-of-the-mill scholarships, there are now private scholarships with non-standard requirements that you can meet.
On top of it all, the software has finally made its way into the world of scholarships. For example, ScholarshipOwl will help you apply, and all you have to do is supply your basic information. That way, you can apply to 30 scholarships per day instead of one. Your odds are in fact, better than ever.
Myth 4: Scholarships Are for Freshmen Only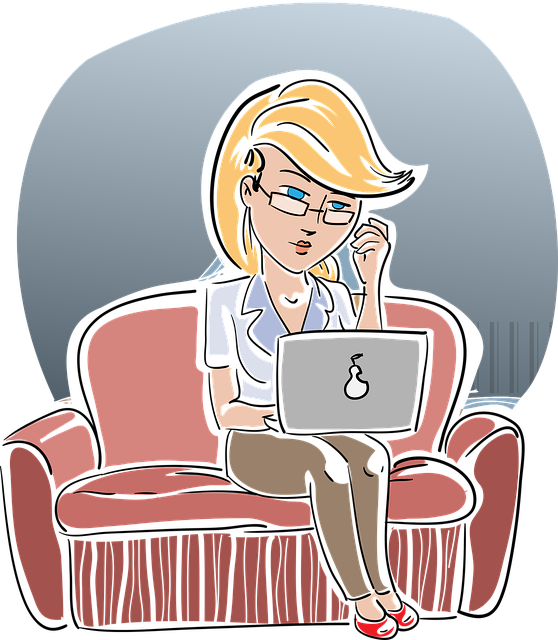 There is a belief that freshmen are the most likely to win scholarships and that most institutions and companies require their applicants to be freshmen in order to be eligible. And that does make perfect sense.
In reality, most scholarship winners tend to be freshmen since they are the most motivated to apply for scholarships. When they move on with their academic life they are:
Too busy to deal with applications

Left without motivation as they think their chances are slim
This is probably the worst misconception because it is in no way rooted in actual evidence. There are just as many opportunities for students in upper years, all you have to do is find them.
Conclusion
Finding, applying for and winning scholarships is not nearly as complex as most students think. Thanks to modern platforms and the fact that scholarships are more popular than ever, it takes little effort to find your dream scholarships and make your education much easier on yourself and your parents.
The information provided on this blog is for informational purposes only. It is intended to provide opinions and educational information. It is not intended as individual advice and should not be taken as substitute for professional advice. We assume no responsibility for errors or mistakes. In no event is ScholarshipOwl or the individual authors liable for any special, direct, indirect, consequential, or incidental damages, arising out of or in connection with the use the Service or information provided. We reserve the right to make deletions, additions, or modifications to the content at any given time without prior notice. We may link to third party websites. In some cases we may be compensated on an affiliate basis when users take certain actions. In order to comply with FTC guidelines we want to be transparent that ScholarshipOwl may get compensated by companies and/or partners based on an affiliate or advertiser partnership. We might get compensated for example for mentioning partners, by you, the user, making a clicking, purchasing, or signing up for a product or service through a tracking link. In no way are we responsible for the accuracy, relevance, timeliness, or completeness of any information on these external websites.