How to Write a Perfect CV for a Dream Job (With Example)
Are you an undergraduate student thinking about your next summer job or internship? Or maybe you recently graduated from college and are in the process of applying to jobs for the first time. Whatever it is, job applications will require that you send over your CV, AKA your resume.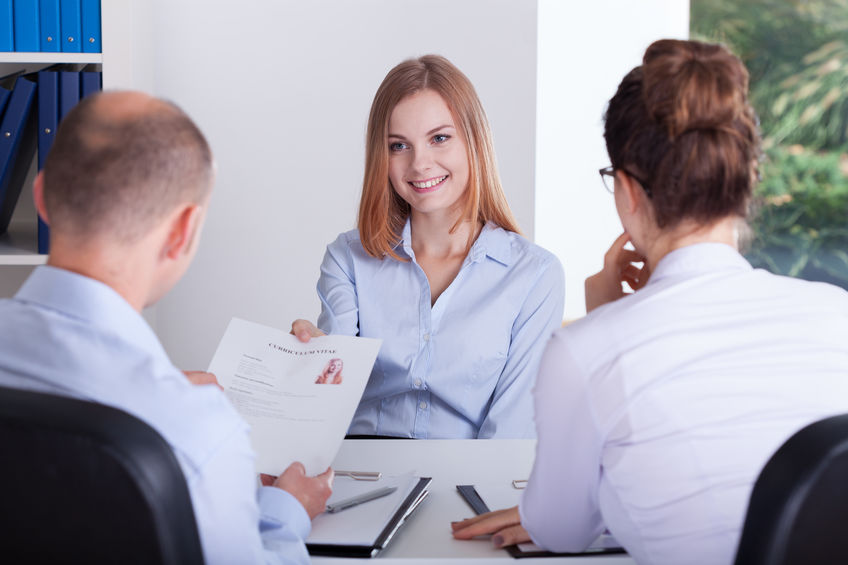 A CV is your chance to convince a potential employer of your worthiness. It is an opportunity to show why you deserve to come and interview for the particular job position.
Writing a CV can be very stressful, especially when you are a student and don't have much job experience. Whether you have a lot of experience or basically none, it is important to make a good first impression.
Do you have volunteer experience? Are you involved in an extracurricular activity like a club? Do you speak more than one language? These are all things you'll want to include when you don't have much experience in the job department yet.
What Information Should You Include in your CV?
Personal details: Include your name, email, phone number and address at the top of your CV.

Work experience (if you have any): List all of your relevant work experience, starting with the most recent job. Include the job title, name of the company or organization, time you worked there, and your job responsibilities.

Achievements: Include your highest achievements and honors.

Education: List your educational experience, types of qualifications, and the grade you achieved.

Hobbies and interests: This isn't necessary but mentioning something relevant can help you stand out. Avoid including hobbies that have nothing to do with the job.

Objective:

An objective statement should tell the reader who you are, what your career goals are, and how the internship or job will help you get there.
Things You Should Definitely Do
Structure your CV in an organized and professional manner

Read the job description thoroughly. Do you meet the job requirements of the position?

Tailor your CV towards the job you are looking for. You should customize your CV (and may even have more than 1 CV) depending on the kind of jobs you are applying for  

Proofread your resume

Keep it short- relevant information should be able to fit on one page

Choose a clear, professional font

Show an understanding of the job requirements

Include major leadership roles you have undertaken

Add links to a personal website, online portfolio, blog, or social media profiles if relevant (e.g. your LinkedIn profile).
Things You Should Definitely Not Do
Don't put every job you've ever held on your CV. Include only relevant ones.

Don't go over one page; you should be able to fit all relevant experience on one page.

Don't send the same CV to every job. Tailor your CV according to different job positions. This includes highlighting relevant skills, accomplishments, and the experience you have in their field.

Don't use an unprofessional email address as your point of contact.

Don't include a photo of yourself
CV Sample
Jessica Parker
(646) 993-4205  ⠂Chicago, Illinois 60647⠂ jparker01@gmail.com
---
CAREER OBJECTIVE
Soon to graduate professional, fluent in spanish and with several years experience working with the low-income community, seeking to build a career in social work.
EDUCATION
UNIVERSITY OF INDIANA  – Bloomington, IN
Bachelor of Arts in Social Work; GPA: 3.6, May 2019 (Expected graduation date)
Member of the social work club

Studied abroad in Buenos Aires, Argentina January 2018-April 2018
PROFESSIONAL EXPERIENCE  
CRISIS TEXT HOTLINE
Volunteer, June 2017-Present
Provide texting services to individuals who are distressed

Conduct a suicide assessment for every caller

Completed 20 hour training orientation
BIG BROTHERS BIG SISTERS, Bloomington, IN
Volunteer, March 2016-Present
Volunteering as a "big sister" to an 8 year old girl from a low-income neighborhood

Spend five hours a week with the child

Help child with school work

Assess and evaluate child's difficulties in school
HOMES FOR THE HOMELESS, Chicago, IL
Intern, Summer 2018
Assisted head social worker with family assessments and intakes

Observed therapy sessions

Helped residents find jobs

Co-developed a therapy group for single mothers living in the home and led the group with a fellow intern.
WOMEN ON PURPOSE – Bloomington, IN
Research Assistant, September 2016-April 2017                          
Examined cultural resilience factors in South African women exposed to trauma

Transcribed and coded interviews

Recorded data
The information provided on this blog is for informational purposes only. It is intended to provide opinions and educational information. It is not intended as individual advice and should not be taken as substitute for professional advice. We assume no responsibility for errors or mistakes. In no event is ScholarshipOwl or the individual authors liable for any special, direct, indirect, consequential, or incidental damages, arising out of or in connection with the use the Service or information provided. We reserve the right to make deletions, additions, or modifications to the content at any given time without prior notice. We may link to third party websites. In some cases we may be compensated on an affiliate basis when users take certain actions. In order to comply with FTC guidelines we want to be transparent that ScholarshipOwl may get compensated by companies and/or partners based on an affiliate or advertiser partnership. We might get compensated for example for mentioning partners, by you, the user, making a clicking, purchasing, or signing up for a product or service through a tracking link. In no way are we responsible for the accuracy, relevance, timeliness, or completeness of any information on these external websites.