10 Unique Scholarships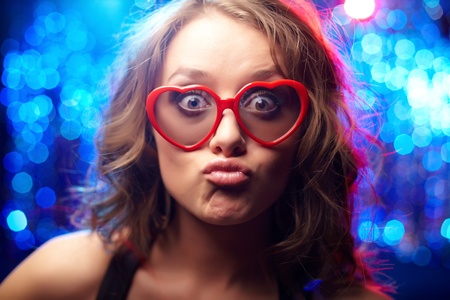 Bored of traditional scholarships? Tired of writing essays? Looking to show off your talents? Scholarships don't have to be dull and based on your good grades. There are a variety of scholarships out there that will reward quirky and unique talents. If you are searching for out-of-the-box opportunities to fund your degree, then these unique scholarships may be right for you.
Do you have a famous doppleganger? Can you imitate a superstar? Applicants need to submit a photo or video of their best celebrity impersonations along with a short description. Each quarter, they award a winner with $500. The next upcoming deadline is March 31, 2018.
Brush up on your duck calling skills because they may earn you a scholarship. This annual contest is open to any high school senior in the United States with duck calling expertise. The next competition will be held on November 25, 2018. The first-place winner will receive $2,000. Second place will receive $1,000, 3rd place will receive $750, and 4th place will receive $500.
If you have artistic flair, scrapbooking abilities, or a love for design, then this scholarship is for you. Applicants need to design the front of a greeting card to be intended for business and consumer use. Contest submissions will be accepted until March 1st, 2018. The applicant with the winning entry will receive a cash scholarship of $10,000 plus a $1,000 prize for their school.
Duck Brand products holds an annual contest to see who can make the best Prom outfit from Duck Tape. You must come up with a clever 'promposal' idea that incorporates Duck Tape in some way, then post a photo or video on Twitter or Instagram. Three chosen winners will receive $1,000 each. Contest entry period is typically in April of each year, during prom season.
Despite its name, this scholarship is open to left-handed, right- handed and ambidextrous students alike. Moreover, applicants need to submit a short YouTube video describing why it is better to left-handed than right-handed. The winning applicant will receive a $1,500 scholarship.
This competition takes something simple and makes it complicated. It challenges students to build a contraption that does something simple (peel an apple, sharpening a pencil, putting toothpaste on a toothbrush) in as many steps as possible. The 2018 task is to pour a bowl of cereal. Online registration deadline is until March 31, 2018.
This is the world's only annual scholarship for natural redhead, therefore, you'll need to prove with a picture from your childhood. You'll also need to create something that represents what it means to be Redhead. The scholarship winner will receive $500.
This unique scholarship is offered to individuals who are tall of stature. Hence, the requirements for this scholarship are physical: Female applicants must be at or above 5'10" in height and male applicants must be at or above 6'2″ in height. Annually,  TCI Foundation awards multiple student scholarships of up to $1,000 each. So, make sure to apply by the next deadline: March 1, 2018,
Let's face it, without ugly sweaters the holidays wouldn't be the same. So, this scholarship hopes to celebrate and reward those with the ugliest holiday sweater. They are awarding two scholarship awards: a voting scholarship award ($150) and a judged scholarship award ($50).
This scholarship is awarded to high school seniors who have promoted vegetarianism in their schools and/or communities. This includes demonstrating compassion, courage, and a strong commitment to promoting a peaceful world through a vegetarian diet/lifestyle. One award of $10,000 and two awards of $5,000 will be given. Deadline is February 20, 2019.
Visit ScholarshipOwl.com to apply for more easy scholarships.