Boston Marathon Runner-Up Spends Prize Money to Pay Off Student Debt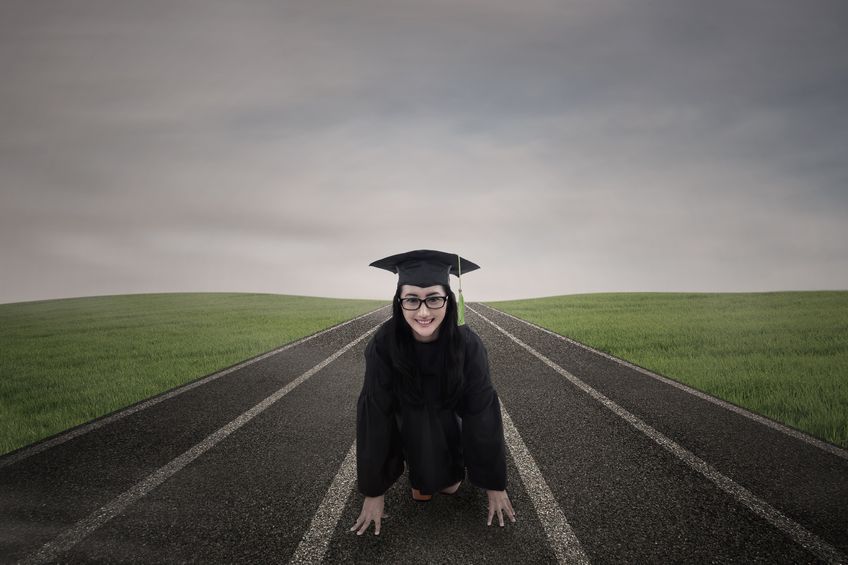 Sarah Sellers, a registered nurse anesthetist from Arizona, shocked America when she came in second at the 2018 annual Boston Marathon. She won $75,000 in prize money as a result of her achievement.
According to media reports, when asked how she plans on using her prize money, Sellers said: "My husband and I both just finished graduate school, so hopefully we'll be able to put a dent in our student loans". This is something that many people in their 20s and 30s can relate to.
On average, the student debt for a Bachelor's degree is approximately $30,000. Meanwhile, the average student loan debt for graduate students is between $70,000-$100,000*. Therefore, it is no wonder that college-bound kids and their families try to avoid going into debt by applying for scholarships.
Unlike loans, a scholarship does not need to be paid back. All the award money that you recieve is yours, and free of interest. Typically, scholarships are merit-based (as opposed to grants that are need-based). So you can apply as long as you meet the specific set of criteria the scholarship providers are looking for.
Solution to Student Debt
Perhaps if Sellers had received more scholarship money during her school years, she might have been able to spend her marathon prize money on a vacation instead of paying off student loans.
At ScholarshipOwl, we offer a free scholarship matching service, and help you apply to as many scholarships as possible. Fill out one application for multiple scholarships, and the website will automatically submit your applications for you. ScholarshipOwl speeds up the application process so you can increase your chances for winning money.
*https://s3.amazonaws.com/s3.documentcloud.org/documents/1096326/gradstudentdebtreview.pdf
The information provided on this blog is for informational purposes only. It is intended to provide opinions and educational information. It is not intended as individual advice and should not be taken as substitute for professional advice. We assume no responsibility for errors or mistakes. In no event is ScholarshipOwl or the individual authors liable for any special, direct, indirect, consequential, or incidental damages, arising out of or in connection with the use the Service or information provided. We reserve the right to make deletions, additions, or modifications to the content at any given time without prior notice. We may link to third party websites. In some cases we may be compensated on an affiliate basis when users take certain actions. In order to comply with FTC guidelines we want to be transparent that ScholarshipOwl may get compensated by companies and/or partners based on an affiliate or advertiser partnership. We might get compensated for example for mentioning partners, by you, the user, making a clicking, purchasing, or signing up for a product or service through a tracking link. In no way are we responsible for the accuracy, relevance, timeliness, or completeness of any information on these external websites.