Scholarships for Senior Citizens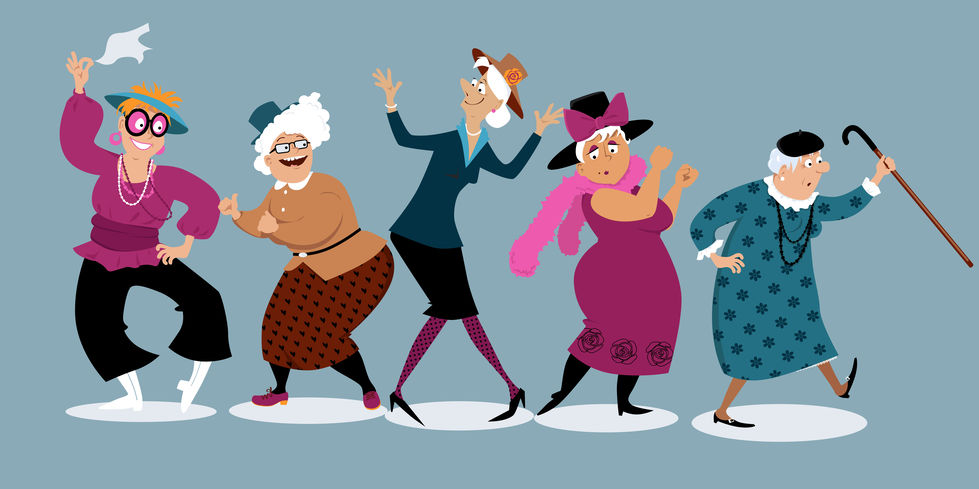 Many people imagine their retirement years as a time to relax, travel, learn new hobbies and spend time with grandchildren. That being said, retirement also brings with it freedom and time to broaden your horizons and learn for the sake of learning! 
Indeed you are never too old to learn! Going back to school later in life is a great way to stimulate your brain, form new social circles, and not to fall victim to the isolation that so many elders face during this stage of life. It's also a great way to add some new excitement to your life and possibly even start a new career.
One thing is true of all ages; college degrees are expensive. But, just as younger people are eligible to win scholarships, so too are senior citizens! There are a number of grants and scholarships available for mature students who wish to go back to school. Scholarships for senior citizens help lower the cost of college and can even make tuition-free. Keep reading to find out how!
Are There Scholarships for Senior Citizens? 
Yes, there are scholarships for senior citizens! Other than scholarships specifically for seniors, you may also be eligible to apply for the same scholarships that younger students apply for. A lot of these don't have an age maximum, meaning you are eligible to apply even at your older age.
Do Seniors Get Free Tuition? 
A lot of states want to encourage seniors to go back to school. To encourage them, they offer free or discounted classes at public colleges and universities in the state. The rules vary from state to state and may also differ among schools within a state.
Senior citizens can take classes for free at all the University of Alaska campuses. At the University of Colorado, Denver seniors over 60 may take up to two classes per semester when space is available. At Georgetown University, The Senior Citizen Auditor Program allows seniors to take classes for $50 per course. 
In these cases, the seniors are "auditing" classes. This means that they are attending lectures without earning actual credit that can be used towards a degree. 
Universities usually offer classes to seniors only if there is space available in the class. Extra costs, like lab fees, aren't covered. 
Auditing classes can be a great option for seniors looking to acquire knowledge who aren't concerned with getting a degree. Schools that allow seniors to audit classes may limit the number of tuition-free courses that they may take. 
Seniors interested in pursuing a degree may also be eligible for some big discounts on tuition. There are several universities and colleges that waive tuition costs for senior citizens or offer a discount. 
In Virginia, the Senior Citizens Higher Education Act of 1974 allows residents older than 60 to take college courses for credit at no cost. They must have an annual income of less than $23,850. The Senior Adult Scholarship Program in Alabama allows seniors older than 60 to attend two-year colleges for free.
Scholarships for Senior Citizens
Seniors who are interested in pursuing a degree may look for scholarships to lower the cost of tuition. Here are some of the scholarships you may apply to.
Jeannette Rankin Scholarship Fund
The fund awards scholarships to women over 35. They must have a financial need. They also must be Pursuing a technical or vocational education, an associate's degree, or a first bachelor's degree.
Seniors pursuing an undergraduate degree may receive $3500 in scholarship money. They must attend an institution with an active Alpha Sigma Lambda chapter. They must have completed 24 credits and have a GPA of 3.2. They also must have a financial need.
What Is the AARP and Does It Offer College Scholarships?
The AARP is the American Association of Retired Persons. It is a nonprofit organization in the United States that supports middle-aged and elderly people. There are around 40 million members in the association.
AARP offers tons of scholarships for seniors citizens. Seniors over 45 with a financial need can get college scholarships from the AARP. They usually cover one year of school. To get a scholarship, they must be pursuing an Associate's degree or a Bachelor's degree at a technical or vocational school. 
Final Thoughts 
Getting a college education can be beneficial, at any age. Many seniors who are looking for a new hobby or social circle, decide to go back to college. Senior can receive support from states that allow them to audit classes, or enroll in courses at a very discounted rate. The AARP is also very supportive of seniors seeking to go back to school. They offer college scholarships to seniors to help with the financial strain of college and help them go back to school.
The information provided on this blog is for informational purposes only. It is intended to provide opinions and educational information. It is not intended as individual advice and should not be taken as substitute for professional advice. We assume no responsibility for errors or mistakes. In no event is ScholarshipOwl or the individual authors liable for any special, direct, indirect, consequential, or incidental damages, arising out of or in connection with the use the Service or information provided. We reserve the right to make deletions, additions, or modifications to the content at any given time without prior notice. We may link to third party websites. In some cases we may be compensated on an affiliate basis when users take certain actions. In order to comply with FTC guidelines we want to be transparent that ScholarshipOwl may get compensated by companies and/or partners based on an affiliate or advertiser partnership. We might get compensated for example for mentioning partners, by you, the user, making a clicking, purchasing, or signing up for a product or service through a tracking link. In no way are we responsible for the accuracy, relevance, timeliness, or completeness of any information on these external websites.