How to Fund Your Top 10 MBA
Written by Michelle Miller, Americas CEO – ARINGO Americas, Top 10 MBA Admissions Consulting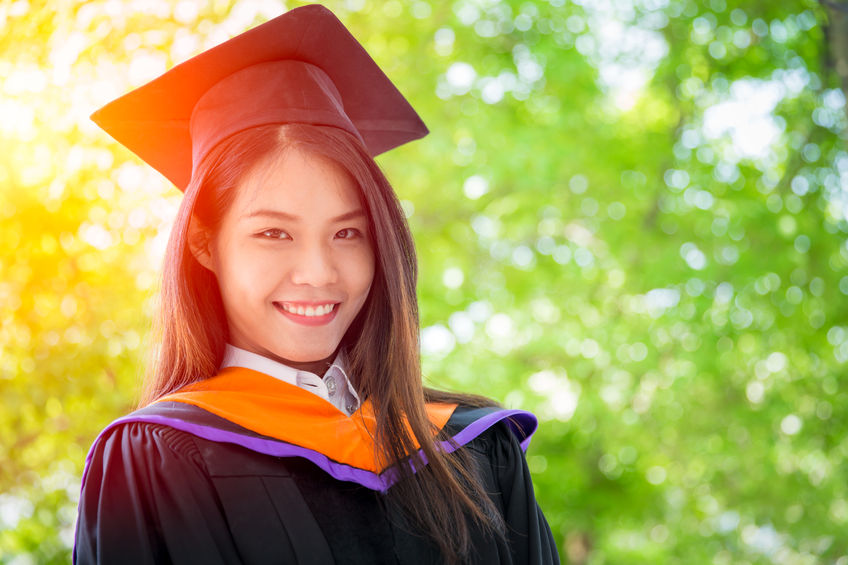 We all know that an MBA degree doesn't come cheap. The primary expense of an MBA program is the tuition. However, there are many other costs that can increase the total amount a student pays. Living expenses, course materials and additional fee can be equivalent to up to another 50% of the tuition cost. Most business schools provide a breakdown of the expenses on their websites. This helps candidates consider the cost of completing a particular MBA program.  
1. Pre-Matriculation Costs – Just applying to MBA programs can be costly. To start, taking the GMAT once will cost candidates $250 for each time they take the test. In addition, each business school typically charges an application processing fee, which range in price of up to $250. Obviously, many candidates take the GMAT several times and apply to 3-6 programs. This can bring us to around $2000 just for trying. If you hire a GMAT tutor and/or an admission consultant for help with your applications, you will need to add a few more thousand dollars to that calculation. 
2. Tuition – Tuition at the top business programs has risen steadily for decades. Students can now expect to pay between $50,000 and $65,000 for a single year's tuition at a top school. This is an average total price tag of $115,000 for tuition alone.
3. Living Costs – The cost of living also forms a substantial part of a student's expenses while at business school. These costs typically cover housing, food, utilities and other personal expenses. They can vary widely by geographic region and number of family members.
4. Additional Expenses & Fees – Course materials, healthcare insurance, transportation costs and other mandatory university fees can add several thousand dollars to a student's expenses each year.
To learn more about the total different costs of various top 10 MBA programs, feel free to use this online MBA cost calculator.
Now that we understand the costs we are dealing with, let's see how we can cover them. If cost is one of your key considerations, the good news is that there's a vast array of financing options to make it all possible. But before you dive into the details, step back to understand your options and set a strategy. This part of the process is uniquely tied to your profile and circumstances—your personal resources, nationality, chosen program and credit history are all factors that will impact your financing approach. Generally, financial support for top MBA programs comes in two forms: scholarships and loans. Most students fund their studies using a combination of personal or familial savings, income, loans and scholarships.
Most schools – especially the bigger, more prestigious institutes – offer generous scholarships and convenient, affordable loans. In leading programs, the number of students receiving financial aid from the school itself often exceeds 50%. It is important to note that scholarships are not especially prevalent, and one is more likely to be granted one at a business school that is ranked between 20-50 in the U.S. and Europe.
Scholarships
Most programs offer student scholarships. Some 48 percent of two-year MBAs received a scholarship, of varying amounts. While scholarships can be highly competitive, they're often tailored to specific profiles—from personal attributes to gender, industry or academic distinction and service. These fall under three categories: need-based scholarships, merit-based scholarships, and fellowships.
Need-Based Scholarships
Need-based scholarships are dependent on the financial situation of the applicant. These are usually only granted to citizens of the state. These scholarships are relatively rare, but are still a viable option for students who struggle to finance their studies. The criteria for need-based scholarships differ at each institute, but they all take into account income, savings, assets, and sometimes, familial status and its implications. Certain leading schools, such as Harvard and Stanford, are notable exceptions to this trend in that all of the fellowships they offer are based on financial need.
Merit-Based Scholarships
Merit-based scholarships are granted based on skills and past excellence. These talents and experience are expected to contribute to the program as a whole. These scholarships are generally only announced after an applicant is accepted into the program. From a school's perspective, merit-based scholarships ensure that a promising applicant chooses their program over other options. These scholarships are granted after a committee reviews several key factors, including work experience, GMAT scores, and grades during B.A. studies. In some cases, schools are literally buying high GMATs and GPAs, to better position their MBA programs in rankings that use those metrics, such as U.S. News & World Report.
However, most schools work to promote a diverse student body, and will generally choose skilled women or applicants with unique ethnic backgrounds for these scholarships. Scholarships provided directly by a school are typically offered on a consistent basis year to year. However, endowed fellowships or private scholarships may not always have funds available. Students applying separately should check with the head of each program to ensure they are being offered that year.
It is important to note that as a school is ranked higher, their process for merit-based scholarships becomes more selective and more challenging. 
Employer Sponsorship
A less-known option for financing an MBA is partial employer sponsorship. This option is usually associated with Executive MBAs, where a business executive continues his or her career while enhancing their knowledge through a business program simultaneously. Company involvement or financial aid generally limits one's options to schools that offer part time schedules and accommodate full-time employees.
School-Based Work Opportunities
MBA programs typically discourage full-time students from working during their studies. However, some business schools do offer work-based financial assistance, in which students apply to work with professors on research projects or help teach classes in exchange for tuition reimbursements. These opportunities may pay up to $20,000 a year. Moreover, these opportunities are usually available after a student has been enrolled for at least a semester.
Loans
Most education financing is in the form of student loans. But while scholarships don't tend to have borders, loan eligibility is largely determined by where you live. For US citizens, the lowest interest loans are often offered by the government. To be eligible for US federal and state financial aid, you'll need to complete the FAFSA. These government loans specifically include the Direct Loan Program, the Direct PLUS Loan Program and the Federal Perkins Loan Program. Through these programs, students can borrow the cost of attendance, as determined by the school, minus any financial aid packages they receive.
Private Loans
There are also private loans, and some U.S. banks will allow international students to borrow with a creditworthy U.S. citizen cosigner. But alternative options that offer a non-cosigning option continue to grow—from school-based partnerships with credit unions (such as Wharton and Duke Fuqua) to innovative investment models. Prodigy Finance, founded by INSEAD MBA alumni, is one such venture that's based on a predictive model and takes potential future income into account (not just credit history).
Perkins Loan
Students with exceptional financial need, and who are matriculating at participating schools, may also apply through their school's financial aid office for a Perkins Loan of up to $8,000 per year at a 5 percent interest rate. There are no other fees associated with this loan. However, students should keep in mind that their school determines who receives this loan. Moreover, participating schools do not necessarily reserve funds for their MBA students.
Federal Loans
By law, federal loans can only be distributed to U.S. citizens or permanent residents. This means that international students must put extra work into finding financial aid and loan programs to support their education if they choose to pursue a U.S. MBA program. International students should research their own countries' options for financing studies abroad. The schools' financial aid offices are also useful resources in this regard. International students can also consider U.S.-based private loans. However, they should recognize that many of these loan programs require a U.S. co-signer. Understanding that this can prove a hardship for those without a U.S. connection, some schools offer internal options for international students.
For more information and a free chances assessment, you may contact the author at MichelleM@ARINGo.com or check out: www.ARINGO.com