How To Answer Common Scholarship Essay Questions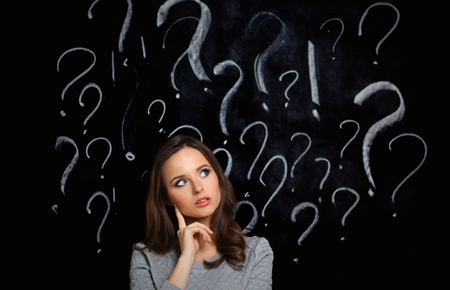 The way you handle scholarship essay questions will determine how successful your application is. There is no right or wrong answer to a question, but there is a right and wrong way to approach the process. In this guide, we will explore some common scholarship essay questions and learn a few tips for how to address them.
What Are Your Long and Short Term Goals?
These questions may be phrased in several ways: "Where do you see yourself in 10 years?" "How will your current education contribute to your overall career goals?" Your answers should show that you do in fact have a plan for your future that corresponds to your degree program. The scholarship committee wants to see that their money is going to a worthy cause, not someone just testing the waters in college. Create an answer that shows realistic goals that can be achieved through continued education.
What Are Some of the Most Important Issues in Your Field of Study?
Questions like this are designed to gauge your knowledge of current events in your field. A worthy scholarship applicant will be invested in his or her future career. More importantly, the education that leads to that career will ultimately be used to address current issues. At least, that's how they will view it. Come up with solutions for each problem, or explain how your education would allow you to develop effective solutions.
What Are Your Biggest Weaknesses?
Since this is a scholarship application, you still want to create answers that will put you above other applicants. Turn your weaknesses into opportunities. "I currently have limited knowledge in this area, but with my degree, I will be able to…" you may be sensing a trend here – scholarship committees love solutions. Coming up with a solution shows that you are forward-thinking and intuitive, and both of those qualities are worthy of being rewarded.
Why Do You Need a Scholarship?
This is not an opportunity to tell the scholarship committee a long story about your troubled life. Every person has their own struggles. It's how you overcome them that matters most. When a financial need question arises, the scholarship committee mostly wants to understand which students have little to no resources for additional funding. For instance, if you are 25+ years old, you could explain how your age limits the number of college scholarships you can apply for. If you're enrolling in a specialized program, you may discuss the limited opportunities available in that degree field. You can highlight your low household income and limited family resources, but try to stay away from the "sob story" mentality.
Describe an Adult Who Had a Major Influence on Your Life
These are common scholarship essay questions because they give a glimpse into you past. While most people will say a parent, grandparent, or instructor, you could choose someone that is slightly less expected. This doesn't take away from the value of a good parent, but think about how many scholarship applicants respond with those answers.
If you were raised by a single parent, you could discuss how the other parent was a strong influence because you had to learn how to live without him or her in your life. If you had a neighbor who had a positive work ethic, you could explain how that shaped the dedication you have to your degree. Take some time to look beyond the obvious choices, and you may be surprised by what you come up with.
What Are Your Greatest Personal Achievements?

You can choose any achievement you want for this answer as long as you relate it back to your education or career. For example, if you won a singing competition, you could explain how you learned the importance of practice and preparation. Those lessons could help you during your degree and your career. Take the opportunity to brag on yourself, but don't forget the mission of the scholarship application.
When All Else Fails, Ask Yourself WHY
Why are they asking me this? What will my answers tell the scholarship committee about my life, my goals and my future? What can I say that will show how worthy I am to accept this award? No matter what scholarship essay questions you come across, try to identify the underlying reasons behind the prompts. This will help you create the best answers to earn their financial support.
The information provided on this blog is for informational purposes only. It is intended to provide opinions and educational information. It is not intended as individual advice and should not be taken as substitute for professional advice. We assume no responsibility for errors or mistakes. In no event is ScholarshipOwl or the individual authors liable for any special, direct, indirect, consequential, or incidental damages, arising out of or in connection with the use the Service or information provided. We reserve the right to make deletions, additions, or modifications to the content at any given time without prior notice. We may link to third party websites. In some cases we may be compensated on an affiliate basis when users take certain actions. In order to comply with FTC guidelines we want to be transparent that ScholarshipOwl may get compensated by companies and/or partners based on an affiliate or advertiser partnership. We might get compensated for example for mentioning partners, by you, the user, making a clicking, purchasing, or signing up for a product or service through a tracking link. In no way are we responsible for the accuracy, relevance, timeliness, or completeness of any information on these external websites.