ScholarshipOwl vs Scholarships.Com, Fastweb, Cappex & Niche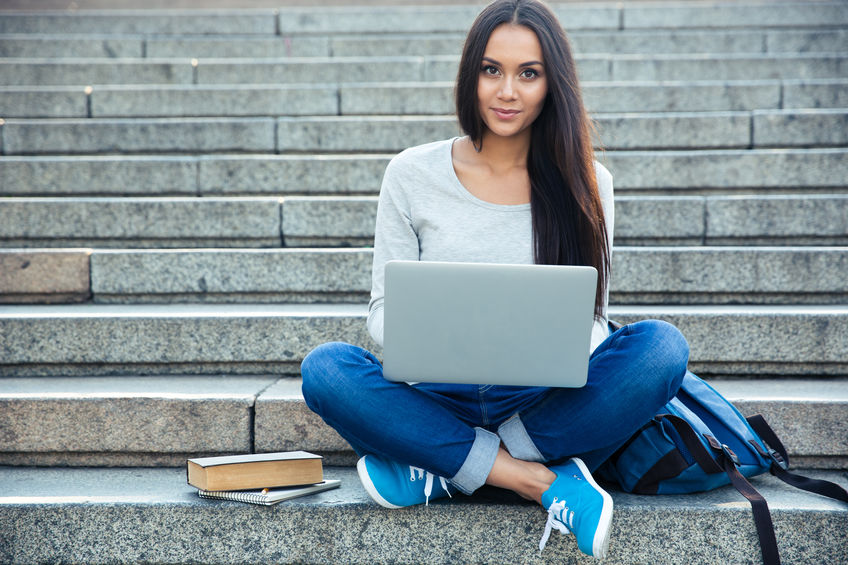 My name is Allison and I am a 3rd-year college student studying Public Relations at The University of Alabama. I am originally from Florida, so paying out of state tuition for college gets extremely expensive. I have been looking online for scholarships to help cover my college tuition.
While researching the best online platforms to find scholarships, I have found five websites offer various helpful services; FastWeb, Scholarships.com, cappex.com, niche.com, and ScholarshipOwl.com. From my research, these sites showed the most promising results. Each platform has unique qualities of their own but all strive to help students find the money for college. To find the best site I analyzed my experience on all five platforms, based on functionality, user experience, scholarships, and matching. Each route is different and no two are the same. 
When I started my search I had no idea where to start or what I should be looking for. I typed "scholarships" in the google search bar and the first site to click was Scholarships.com.
Scholarships.com
Underneath the link, the description mentions the website offers over $3.7 Million College Scholarships & Grants – and About $19 Billion in Financial Aid. This grabbed my attention and kept me inclined to fill in my information to build a profile. 
Functionality
The first step was building a profile and included basic information like email, zip code, and grade level. Next, I entered the colleges I was interested in and my GPA. The last step was filling in my major, my SAT/ ACT scores, as well as race and gender. 
Overall, the process of making a profile and finding the platform was easy and very functional. It was a quick, clear way of getting started on the site. The purpose of the website is to create an easy and user-friendly experience, and I felt as though the beginning processes of the site was useful.
Matching
Once I finished building my profile, Scholarships.com gave me a list of college recruiting matches. There was a list of schools that were interested in me based on my credentials. There is a "Click Yes" icon next to each college so I could receive more information about each of the opportunities.
It was surprising to see a list of colleges that wanted a student like me. Even though I wasn't looking to apply for schools, it was interesting seeing the options that are out there. 
Scholarships
Once I looked at each school, I continued to see my scholarship matches on the next page. My matches were shown as a list with winnings from $1,000 to $5,000. Clicking on each scholarship, the website gives a quick description and the requirements. When I found one that I connected with, I clicked apply here on the bottom of the description page. Scholarships.com did a great job of matching me with scholarships that fit my interests. It was also nice that the application requirements fit my criteria and I was matched successfully. Overall their matching process was excellent. 
After I clicked apply, the site lead me to a new link with a PDF that gave me all the information about the scholarship application and a link to submit my essay. Scholarships.com didn't offer me as many scholarships as I would have liked, but there was a handful that had potential for me. This was more than enough to stay on the site and apply. Even though they didn't offer me that many options, the scholarships they offered were easy to apply for and were quality opportunities. The scholarships had value and ease, which made my experience worthwhile. 
Usability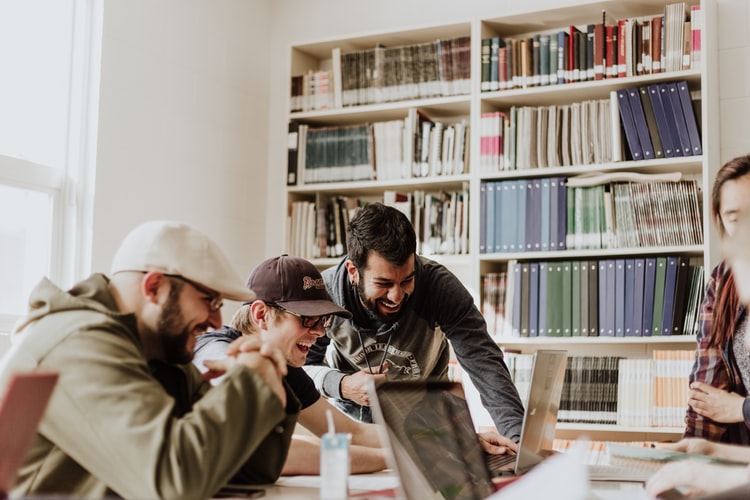 When it comes to usability, this site offers a quick and easy way to search for scholarships. The process of setting up a profile is fairly short and easy to follow, which kept me willing to continue with the process.
The match page was simple to navigate through. The site offers a filter to help narrow down the options of scholarships. You can sort by the amount, name, money, due date, completed, and favorited. 
Overall scholarships.com is very functional and user-friendly. They may lack a substantial number of choices when it comes to scholarships, but the matching process is great and the opportunity and value is there.
The list of matched scholarships is organized by the due dates and potential awarded money. This makes it easy to sift through which ones I wanted to apply for. 
FastWeb
After scholarships.com, I wanted to see what else was out there. I took my search to FastWeb. 
Functionality
From the moment the page loaded, I noticed that the FastWeb layout and design is clean, crisp, and appealing. The tabs are clear to understand and the page looked promising in results. The website is easy to navigate and easy to understand, which is important for a busy student. With the first homepage tab being "scholarships", the site offers an easy approach to the process of finding the money. 
The homepage has a section called  "how it works", underneath the intro. This was great because it goes over the process and frame of FastWeb's mission. Create a profile, match instantly, and apply to win. The simplicity of the website is something that immediately attracted me to FastWeb and drew me in to create an account. 
Matching
Making a profile was almost the same as Scholarships.com. There were boxes to fill in personal information, like name, age, and location. The next step was adding educational information, and the final step ended with information on colleges that would be of interest.
After the account was made, the list of scholarships that apply to my criteria come up on the next page. The page is organized and easy to read. 
The matching process was fairly simple and the scholarships that were on the list matched my criteria perfectly. This is a huge ease when it comes to searching for applications. Going through the list of scholarships, all the applications seems interesting, rewarding, and applicable to me.
Scholarships
The list of scholarships is very organized, however, the details of the applications and rewards are lacking. For some of the applications, the awards available are unspecified. This made it difficult to know what I would get out of the application and kept my interest lacking. Despite some of the specifications not being detailed, some of the scholarships still felt worth applying and giving it a try. 
Usability
FastWeb is cheap, easy to navigate, and overall a quick way to apply for scholarships. As a user, I felt like I could trust FastWeb to match me with worthy scholarships. The details and descriptions of the scholarships lack thorough communication and created a confusing application process.  
 Cappex.com
The next website that caught my attention was Cappex.com, a platform that advertises that it is the nation's largest, multi-billion dollar scholarship database. 
Functionality
Signing up for the profile was similar to the previous sites, but with more personal detail. The profile added sections to input categories like interests, extracurriculars, test scores with each section, AP classes, and more. The detailed process made me feel comfortable that Cappex would find me various options. The process was detailed but not overwhelming. The added elements to the profile are practical and very functional for the base of the platform.
Matching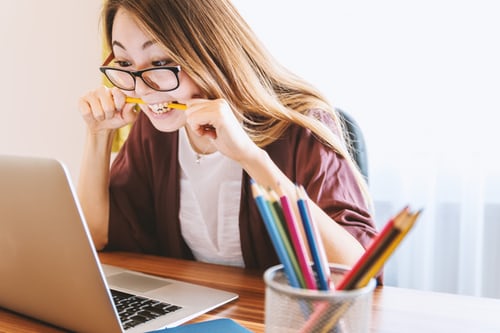 A positive about the matching of scholarships on Cappex.com are the filters that the user can place. There are various options to minimize the choices to apply to. You can organize the scholarships how you see fit as the user. This made it easy to find matches I was interested in. Something unclear about the matching process is some of the featured matched scholarships don't take me to an application, but rather another scholarship application search platform. 
Scholarships
Despite some of the featured listings under scholarships not linking to an application, the other applications are great sources to use. My profile leads me to over 300 scholarship applications I could easily apply for. This is a great number of opportunities that all look promising. Cappex.com also has the contact information of the scholarship holders and a description of how easy the application will be or not be. The scholarships that did take me to the right application were easy to understand and apply for! Which is exactly what users like me are looking for. 
Usability
The platform is very helpful for looking for scholarships but may lack in comparison to the other websites when it comes to clear organization and easy usability. The website is great but could have an easier flow of information. 
Niche.com 
The next platform I researched was Niche.com. 
Functionality
The first thing on the screen said, "discover the schools, companies, and neighborhoods that are right for you". I questioned if this platform was right for my needs. The homepage said nothing regarding scholarships. To specifically look for scholarships, niche.com was not particularly functional because the site offers so many other resources. It took a long time compared to the other sites to find the scholarships tab and start the search.
Matches
The next process after finding the scholarships tab was filling in basic information such as name and birthday. 
After I made a password and entered an email, niche.com had me fill, in what I was looking for; K12 schools, highschool, college, or place to work. This is different from the other sites. Unlike the others, niche.com can be useful for other markets besides college or high school students.
Scholarships
After filling in the information, under matches, I was able to find a list of scholarships that I was matched with. 
Something great about niche.com was how much money the scholarships offered. I had application choices from $1,000 to $50,000. This kept me hopeful that there are chances to win big for college. 
Usability
Each application took me to a new link to apply. The only issue with most of the applications was that I had to fill in information I had already filled into my niche.com profile. I found the application process tedious because I filled out multiple applications.
ScholarshipOwl.com
The final site I visited was ScholarshipOwl, a platform designed to make finding scholarship money easy and abundant. ScholarshipOwl has well designed and straightforward approach to helping students find the money for college. 
Functionality
The homepage of ScholarshipOwl is completely functional for the site. It explains that the website is a search engine that makes applying for college scholarships easier. The homepage also has the slots to insert personal information to create a profile. It's very convenient to have on the homepage. Since everything is all in one place, it eliminates confusion and makes things very easy to follow. The rest of the profile creation is much like the other platforms in terms of filling in the information and is detailed. 
ScholarshipOwl is well designed and flowed functionally throughout the entire search and application process. 
Matching
After making an account, ScholarshipOwl shows a list of matches that I could apply for. The button at the bottom of the screen has an "apply now" icon. This button has the user pick which package they would like to continue with. Packages range from $10 a month to $69 a month. Each package offers different types of premium memberships. Though ScholarshipOwl has the users pay monthly, for me, this was seen as a positive attribute. Paying for premium memberships created a layer of trust and expectation that none of the other platforms had given me. 
Knowing that I was going to be spending money on this platform made me realize that ScholarshipOwl could give me more benefits and resources than any other site. Based on the matched results of the applications on the next screen, I was correct. 
Scholarships
ScholarshipOwl has great organization when it comes to scholarships. The list of opportunities can be filtered by new scholarship arrivals, favorited scholarships, and scholarship applications that have been sent. This makes the process of applying more clear than other sites when applying to multiple scholarships at a time. Users can filter by amount, deadline or even progress made on open applications. The scholarship list has opportunities that are unique to the users' criteria and eligibility. The process of applying is easy, simple, and financially beneficial. 
Usability
ScholarshipOwl is one of the best places to apply to multiple scholarships in one place. While every other platform has a list of scholarships, ScholarshipOwl doesn't have a new link that will take you to every single application. Users can apply for very different scholarships all on one platform. ScholarshipOwl even gives each user an email tab that notifies students with every scholarship acceptance, update, or denial, along the way. This platform has one of the best organizational flows that make the process very smooth and easy to follow.
Final Thoughts 
Overall each platform has its strengths and its weaknesses, and no two are the same. Based on what is the most important criteria, there are options to choose from. Below is a summary chart for each website, highlighting functionality, matching, scholarships, and usability. When it comes to finding the money for college, it's hard to find exactly what you need. After this research, I feel a lot more confident in achieving my goals and earning some extra money.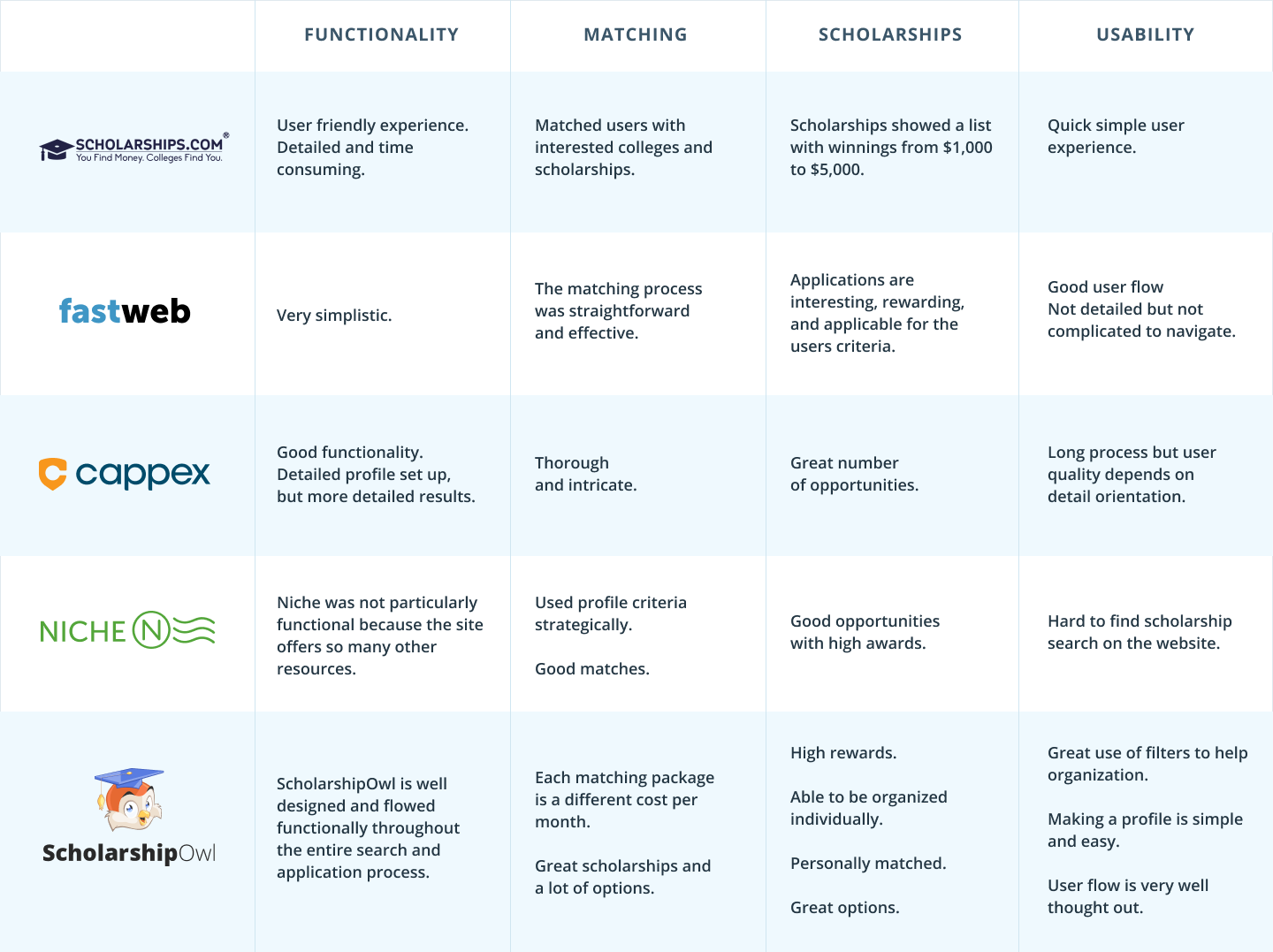 The information provided on this blog is for informational purposes only. It is intended to provide opinions and educational information. It is not intended as individual advice and should not be taken as substitute for professional advice. We assume no responsibility for errors or mistakes. In no event is ScholarshipOwl or the individual authors liable for any special, direct, indirect, consequential, or incidental damages, arising out of or in connection with the use the Service or information provided. We reserve the right to make deletions, additions, or modifications to the content at any given time without prior notice. We may link to third party websites. In some cases we may be compensated on an affiliate basis when users take certain actions. In order to comply with FTC guidelines we want to be transparent that ScholarshipOwl may get compensated by companies and/or partners based on an affiliate or advertiser partnership. We might get compensated for example for mentioning partners, by you, the user, making a clicking, purchasing, or signing up for a product or service through a tracking link. In no way are we responsible for the accuracy, relevance, timeliness, or completeness of any information on these external websites.