The Ultimate Guide To MBA Scholarships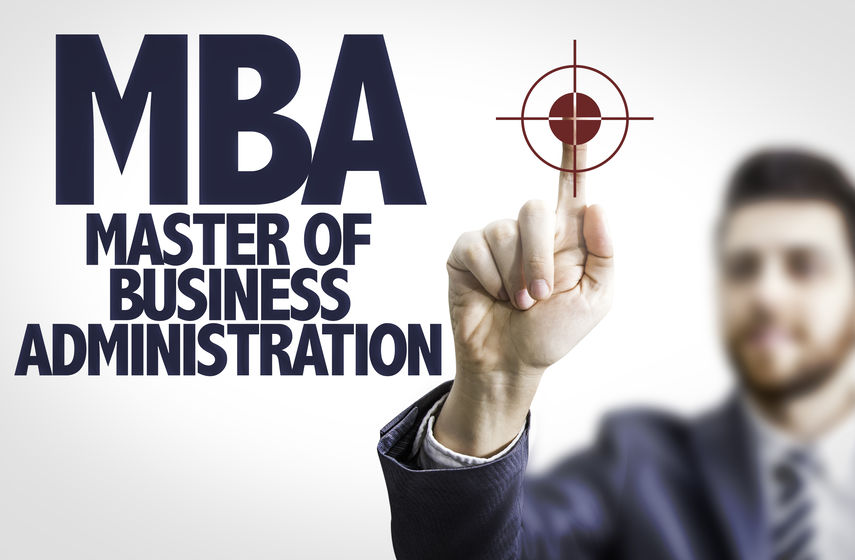 Maybe you want to start your own business or get that promotion at work, but you're still lacking skills and knowledge. You know the only thing standing between you and your dreams is an MBA. And standing between you and an MBA is a very large price tag that you can't afford to pay for.
MBA degrees are very expensive. This is especially true if you have your heart set on a top business school, where costs can reach up to $168,000 for the degree.
Many of us don't have $168,000 hanging around in our bank accounts. Does this mean that you should forget about your dreams? No way! The high cost of an MBA isn't a reason to give up on your dreams.
There are many scholarships out there to help business students offset some of the high costs.
MBA Scholarships
The first thing to know about MBA scholarships is that they are usually awarded by a school. Some schools are more generous than others. Check out some of the top business schools that award MBA students with some big bucks.
Stanford offers MBA students need-based scholarships. To be eligible, students must have a financial need. They also must be able to show a strong connection to the Midwest. Within two years of graduating, fellows must return to the Midwest to work for at least two years. Their work must contribute to the region's economic development.
Columbia Business MBA Scholarships
Columbia awards its business students with scholarships between $7,000-$30,000. The average scholarship is $20,000. There are both need-based and merit scholarships available.
Harvard Business School Fellowships
Full-time MBA students are eligible to receive a scholarship. Awards are usually for $2,500-$5,000. There are also full scholarships available. 65% of MBA students receive financial help.
Wharton Business School MBA Scholarships
Students at Wharton Business School can get merit-based MBA Fellowships. The fellowship awards students with $20,000-full tuition scholarships.
Scholarship money doesn't only come from MBA programs. There are also outside organizations that award MBA students with scholarships. These organizations aren't affiliated with a certain university. So, they are much more inclusive to all students who wish to apply.
Don't limit your scholarship search to universities only. If you do, you will miss out on many opportunities to win scholarships. There are MBA scholarships for all types of students across the country. There are scholarships for female students, Hispanic students, African American students, and other minority groups.
General MBA scholarships
Mary Elizabeth Lockwood Beneventi MBA Scholarship
This scholarship awards MBA students with $2,000. Applicants should have a minimum GPA of 3.25.
The fellowship awards $15,000 to students who are beginning their first year in an MBA program. Applicants should have a passion for investing.
QS offers several scholarships to graduate school applicants. One of them is the Leadership Scholarship. To be eligible, applicants must attend one of their admissions-related events. They must also complete an applicant survey and write an essay on leadership. MBA students can win $10,000.
Roy H. Park Leadership Fellows Program
Up to 25 students at Cornell's business school can win a two-year full-tuition award.  Students must show leadership potential. Park Fellows participate in a leadership development program.
Nell Baugh International Scholarship Award
Students pursuing a degree in international business or transportation fields can win $2,500. Applicants must submit a 1,000 word essay.
MBA Scholarships for Women
Women are largely underrepresented in the business world. MBA scholarships inspire women to become leaders and pursue careers in business. Here are some great MBA scholarships for women to apply to.
The Forte Foundation awards scholarships to women attending a participating business school. Interested applicants must apply to a Forte sponsor school. The school will decide whether to offer the applicant a fellowship.
Committee of 200 Scholars Program
Female MBA students can win a scholarship of up to $10,000. Applicants must be enrolled in an MBA program at a school hosting a C200 Reachout.
Zonta International Jane M. Klausman Women in Business Scholarship
Up to 32 students can win a scholarship for $2,000 from Zonta International. There are also six international scholarships of $8,000. Applicants must be women pursuing a degree in business.
The FWA awards merit-based scholarships of $10,000 to women pursuing an MBA. Winners are selected based on performance and leadership qualities.
Angela DiPietro Women in Business Scholarship
Women pursuing a degree in business are eligible to win $500. Applicants must have work and volunteer experience. There is a minimum required GPA of 3.0.
MBA Minority Scholarships
Many scholarships give consideration to minority students who are pursuing an MBA. Thanks to the availability of scholarships, minority students can get financial assistance to pay for their business degree. Here are a few that are worth looking into.
Morgan Stanley MBA Fellowship Program
Morgan Stanley offers first year MBA students a fellowship program.  Women, Black, Hispanic, Native American and LGBT MBA students are eligible to apply. Students will spend the Summer Associate Internship at one of the Morgan Stanley locations throughout North America.
Minorities in Government Finance Scholarship
Students who identify as African American, American Indian or Alaska Native, Asian, Native Hawaiian or Pacific Islander, Hispanic or Latino may apply. Students must be studying one of several majors, including business administration. The scholarship is for $8,000. A recommendation from an academic adviser or dean of a graduate program is required.
Reaching Out LGBTQ MBA (ROMBA) Fellowship
Winners receive at least $10,000 per year. They also receive mentorship and leadership development. Applicants must indicate their interest in the fellowship in their business school application. They must identify as LGBTQ on their application and show LGBTQ roles on their resume. 55 students will win a scholarship.
NCAIED American Indian Business Scholarship Program
Applicants must be a junior, senior, or graduate student pursuing a business degree. To qualify, applicants must provide a Tribal Enrollment document.
MBA Scholarships for Hispanic Students
Hispanic students are also underrepresented in business schools. The following scholarships help encourage Hispanic students to join the business world.
Prospanica – The Association of Hispanic Professionals Foundation Scholarship Program
Applicants must be of Hispanic/Latino heritage with a minimum GPA of 2.75. Scholarships range from $2,000-$5,000. They must also have two years of full-time work experience and a Prospanica membership.
United States Hispanic Chamber of Commerce Foundation
Two $5,000 scholarships are awarded. Applicants must be Hispanic students pursuing an MBA at the University of Iowa.
National Society of Hispanic MBAs
Applicants must be Hispanic and planning to enroll in an MBA program. They must have a GPA of 2.75 and higher and two years experience working. They must also have an NSHMBA membership. Scholarships are from $2,500-$10,000.
MBA scholarships for African American Students
Many African American students choose to study at a traditionally Black business school. Several scholarships exist to help diversify MBA programs and attract African American students to pursue careers in business.
NBMBAA Graduate Scholarship Program
African American students are eligible to win $1,000-$10,000 scholarships. Applicants must be members of NBMBAA enrolled or planning to enroll in full-time MBA programs. They must have a minimum GPA of 3.0.
Leslie Elise Adkins Endowed Scholarship
African American students pursuing a business degree are eligible. Preference is given to students planning to pursue a business degree at Dartmouth College or USC.
MBA Scholarships UK for International Students
International students interested in pursuing an MBA in the UK have many scholarships at their disposal. These scholarships are particularly geared towards students from a developing country.
INSEAD-Syngenta MBA Scholarships for Developing Country Leaders
Two scholarships are awarded to students from developing countries. Awards are for €22,500. To be eligible, applicants must be from a developing country and have professional experience. Experience in business is a plus. Preference is given to applicants with a financial need.
Kofi Annan MBA Scholarships for Developing Country Students
The Kofi Annan Business School Foundation awards fellowships to students from developing countries (UN's LDC, LLDC, or Palestine). Up to 5 students win a scholarship to get an MBA from ESMT Berlin in Germany. The fellowship covers the cost of tuition and awards students with a monthly stipend. Applicants should have a Bachelor's degree and three years of professional experience.
HEC-Eiffel Scholarships in MBA for Developing Countries
The Eiffel Scholarship provides students with a monthly stipend of €1,100. It also pays for other expenses like travel, health insurance and cultural activities. The scholarship doesn't cover tuition.
Mo Ibrahim Foundation MBA Scholarships for Sub-Saharan Africans at London Business School
One student can win a scholarship of up to £35,000. Applicants must be from an African country. Preference is given to applicants from Egypt.
London Business School India Scholarship
One applicant wins a scholarship of £35,000. The applicant must be from India.
Online MBA Full Scholarships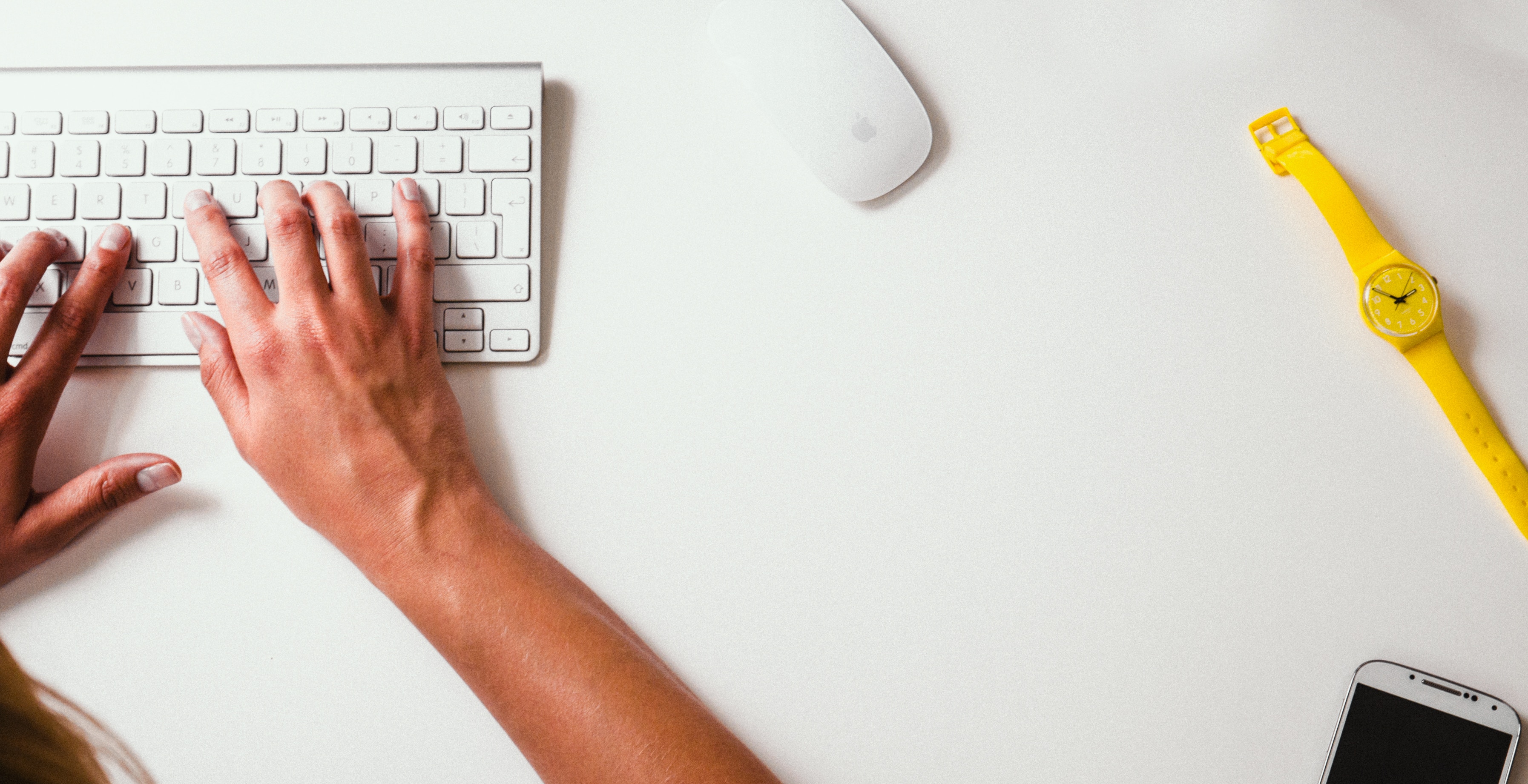 Some students choose to obtain an MBA online. If you require more convenience and flexibility, this could be a good option. Like full-time MBA programs, there are also some scholarships for online programs.
MBA Scholarships at Anaheim University
Anaheim University awards 2 students full scholarships for an online MBA degree. Applicants must express an interest in being considered for future employment by Ferrotec.
https://www.metromba.com/2018/11/online-mba-scholarships-worth/
MBA Scholarship Application
MBA scholarships usually require the following from applicants:
A Bachelor's degree

A strong GPA, usually a minimum of 3.0

An in-person or video interview

A personal statement

Letters of recommendation

GMAT score
Before you start filling out a scholarship application, spend time getting to know the scholarship provider. What is their mission? Why are they awarding the scholarship? Who are the past winners?
Incorporate this information into your application. Scholarship providers are looking for applicants who fit their mission. You can also read about past scholarship winners to see what sort of students have won in the past.
MBA Scholarship Deadlines
Scholarship deadlines vary, but they are usually somewhere from December-March. As soon as you make your decision to go to business school, start looking for scholarships. It takes time to find relevant scholarships and gather your application materials.
Motivation Letter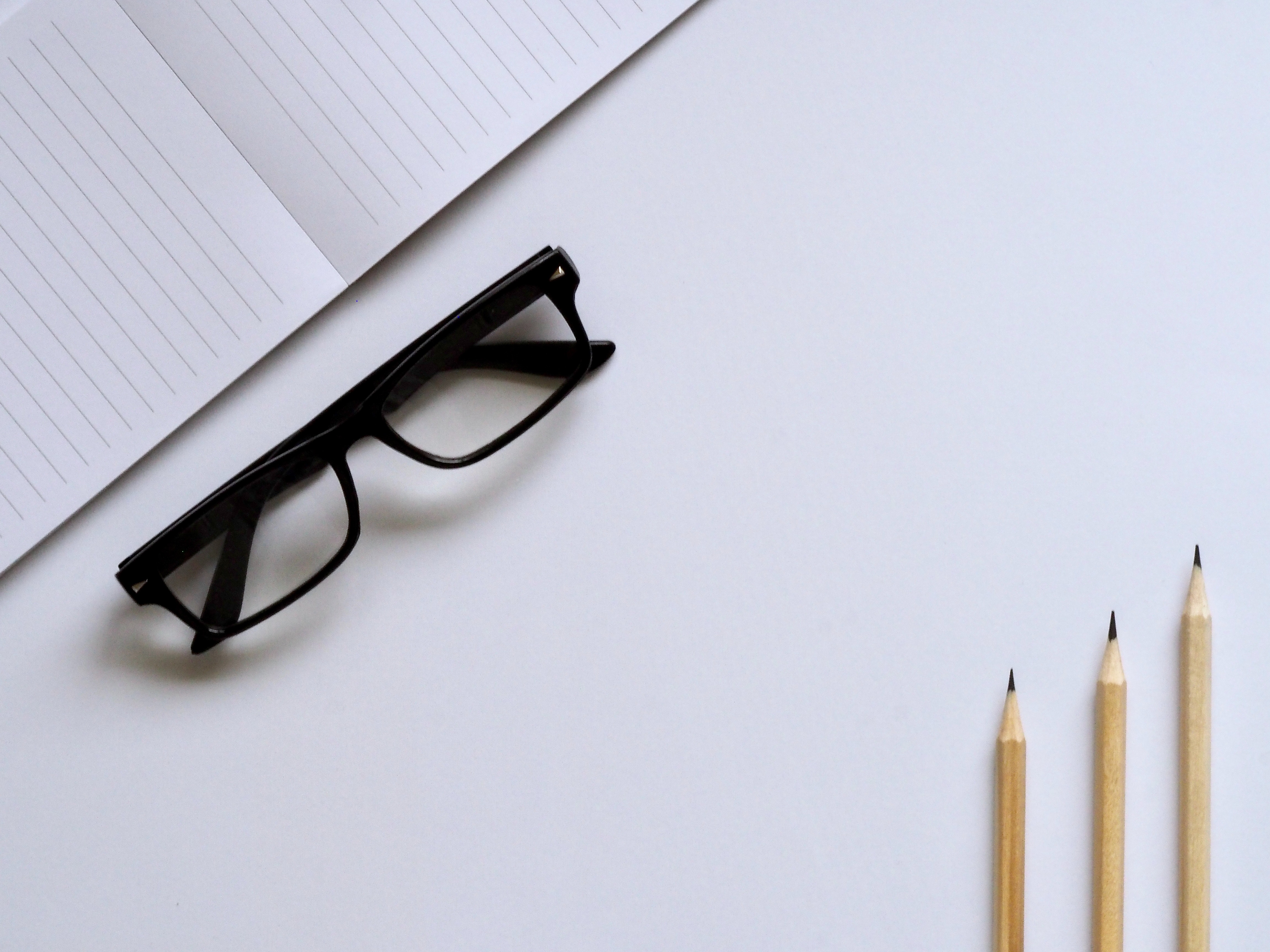 Motivation letters are often required in graduate level scholarship applications. They serve as a cover letter for you to discuss the important parts of your resume you'd like to expand upon. This is your place to convince the scholarship committee why you deserve the scholarship.
Your goal in the letter is to bridge a connection between the scholarship, an MBA, and your future goals. By the end of the letter, the scholarship provider should understand how your career will benefit from an MBA and why they should help you get there.
You can learn more about writing a motivation letter and see a sample motivation letter here.
Personal Statement
A majority of applicants meet the requirements of an MBA scholarship. That's why it's important to make yourself stand out. Your personal statement is your place to shine and show why you're the best candidate for the scholarship.
Don't use the same essay for every application. You should also refrain from repeating your essay. It's important that you write all your essays according to each scholarship that you're applying to. Scholarship providers each have a different intent. Write your essay in a way that speaks to their mission.
What is unique about yourself other than your academic achievements? What have you accomplished since finishing your undergraduate degree? Make your essay personal and tell a compelling story.
Write a well-rounded application which conveys both honesty and uniqueness. Your essay should show that you are ready for graduate school and the challenges that it will entail.
How to Get MBA Scholarships in the U.S.
If you meet the requirements of the scholarship, then you're halfway there.
However, If you want to win a scholarship, you need to go above and beyond, putting together an impressive application. It also doesn't hurt to have an above average GMAT score, especially so if your undergraduate GPA isn't so high.
Steps for winning a scholarship:
Start your research early

Find relevant scholarships

Show the scholarship committee why you deserve the scholarship

Apply before deadlines
How to Find MBA Scholarships
Don't ignore smaller scholarships. Many people overlook small award scholarships in favor of big scholarships. That means there is less competition and you will have a better chance at winning. Winning a few small scholarships can add up to one big award.
Another good place to look for scholarships is with your current employer (if you have one). Many companies will actually give money to their employees who wish to pursue an MBA.
Finally, don't overlook supposed "B-schools". Schools like Harvard and NYU are obviously attractive and well known. But, if you ignore lower-ranked schools, you are ignoring good opportunities for scholarships. Many of these schools even offer full-tuition scholarships. They want to attract top students to their program.
Final Thoughts
As you start thinking about getting your MBA, don't let the high costs deter you from pursuing your degree.
Scholarships can make a big difference in helping to fund your dream. Search and apply for as many scholarships as possible. Also don't limit yourself to applying to only MBA scholarships. Your talent and achievements make you eligible for other scholarships as well.
See what scholarships you apply for today!