7 Sites to Find Scholarships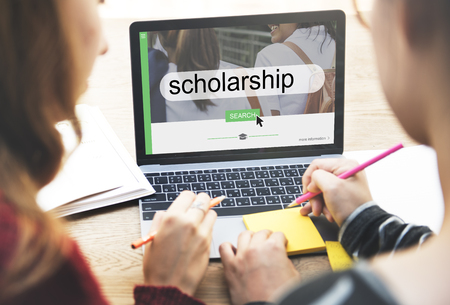 The internet is the best place to find scholarships. No matter what school you go to or what degree you enroll in, you can find scholarships to apply for online. To save you from getting overwhelmed by your options, we've compiled a list of the top scholarship websites on the internet. Check out these options and the tips below to boost your scholarship searches.
Top 7 Scholarship Websites
Here are some of the most popular scholarship websites:
Other Ways to Find Scholarships Online
In addition to scholarship websites, you can use your college website to search for scholarships in your area. Most colleges and universities have a financial aid section of their website that highlights local opportunities. The award amounts may only be $100-$500, but that's less money that has to come out of your pocket.
Another resource to consider is local organizations. For instance, the Kiwanis Club offers scholarships to students every year. If you are a part of that or one of its subgroups (Key Club or Circle K), you can look on the Kiwanis website for scholarship opportunities. Every organization will be different, but most will have application deadlines around June or December.
If you are active on social media, use that as another tool to find scholarships online. Remember a little while back when Nicki Minaj offered to pay off her fans' student debts as long as they showed proof of a 4.0 GPA? That's just one example of how social media could help you pay for college. You can follow Facebook groups that list scholarship opportunities or network with other students in your field. Use the internet to your full advantage, and you can drastically cut back on your college costs. 
Apply for Scholarships All Year Long
The beauty of scholarship websites is that their databases are constantly updating. Most websites have new scholarship opportunities daily, so there is always something new for you to apply to. Set weekly goals for yourself to ensure that you apply for scholarships all throughout the year. Even if you have next semester paid for, you can search for scholarships to continue paying for your education. The more applications you have, the higher your chances are of winning an award.
The team here at ScholarshipOwl wants to help you apply for scholarships online. We offer a variety of resources to improve your applications, including tips from past scholarship recipients. Use our service to speed through the application process and find the best awards for your personal needs. We have already helped hundreds of students like you earn thousands of dollars in scholarship funds, and we can't wait to help you do the same!