Everything About Student Loan Forgiveness
Many graduates have to pay off thousands of dollars in loans after college.
What would you say if I told you that this doesn't have to be you? That the loans you are taking out for college now can be "forgiven" later on?  It sounds like it's almost too good to be true, right?
While you can't snap your fingers and make them magically disappear, you can get your loans forgiven. With student loan forgiveness, you may be able to get some of your loans canceled.
What Is Student Loan Forgiveness?
Student loan forgiveness is program that allows you to no longer make payments on your loans. Believe it or not, loans may be forgiven because of your job.
How to Qualify for Student Loan Forgiveness?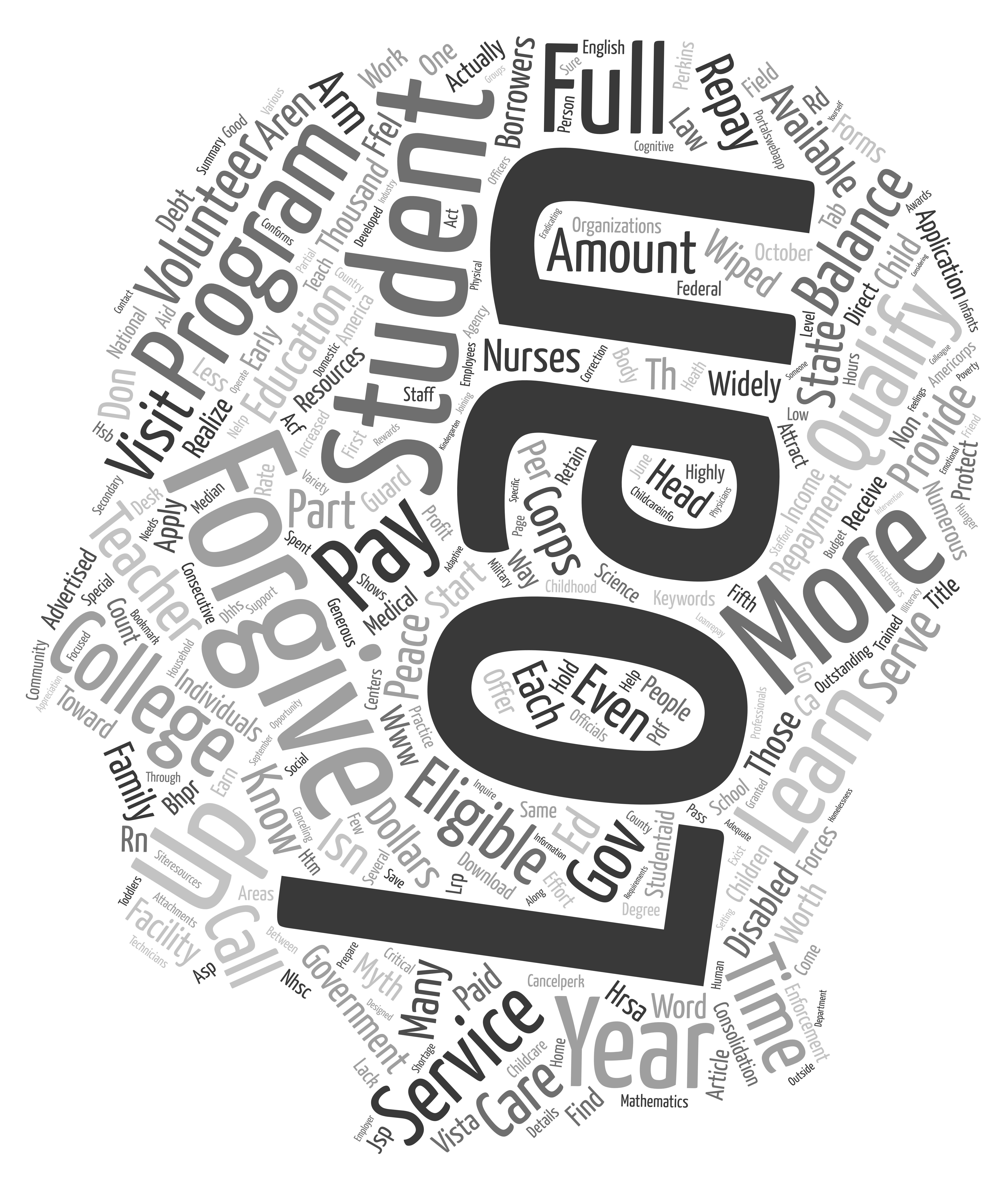 To be eligible for student loan forgiveness, you need to work at a qualified job. There are forgiveness programs for people who work in public service, education, health care and a few other professions.
Student Loan Forgiveness by Profession
Requirements change depending on the type of loan. Most programs offer forgiveness for people working in certain public-service jobs.
Student Loan Forgiveness for Teachers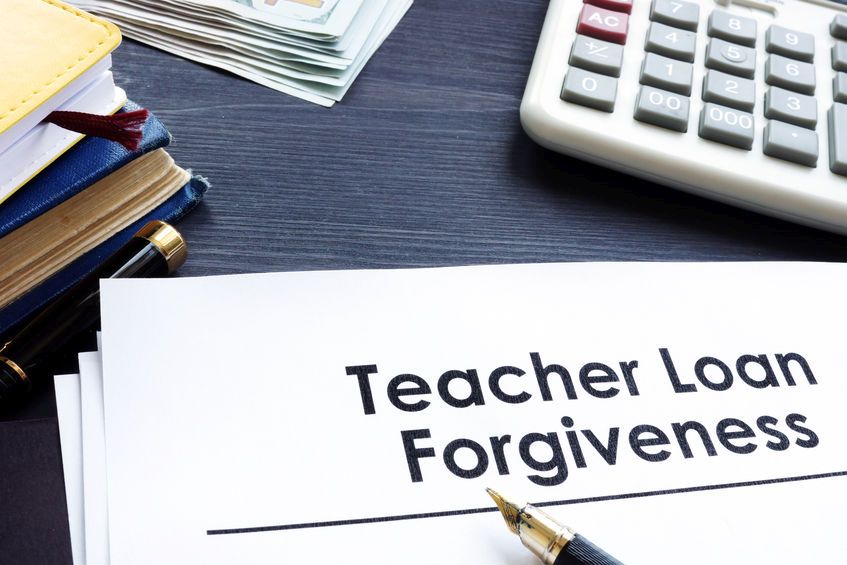 To qualify for the Teacher Loan Forgiveness Program you must be a full-time teacher. You must teach for five consecutive years in a low-income school or agency
You may be eligible for up to $17,500 of forgiveness of up to $17,500 on your Direct Subsidized and Unsubsidized Loans.  It may also apply to your Subsidized and Unsubsidized Federal Stafford Loans.
Check out the Teacher Cancellation Low Income directory to see if your school qualifies. If it does, you can apply by completing the Teacher Loan Forgiveness Application.
Student Loan Forgiveness for Nonprofit Workers
If you work in government or for a non profit, you may also qualify for forgiveness. The Public Service Loan Forgiveness Program (PSLF) might be for you.
Qualifications:
You must be a full-time employee at a federal, state, or local government agency or at a 501(c)(3)-designated organization.

You qualify after making 120 payments on time

The payments must be under a qualifying repayment plan

These payments must be made while you are working full time for a qualified employer

All

direct loans

qualify
Specific jobs which qualify may include nursing, social work, government jobs, and police. To check if you're eligible, submit the Employment Certification for Public Service Loan Forgiveness form.
Student Loan Forgiveness for Nurses
The typical nurse graduates from their undergraduate degree $30,000 in debt. There are a few student loan forgiveness programs for nurses. These include the Public Service Loan Forgiveness program. Also the Perkins loan cancellation, and the NURSE Corps Loan Repayment Program.
The Public Service Loan Forgiveness may be the best option for most nurses. This is because less nurses have Perkins loans, and the NURSE Corps program is very competitive. To get the most of the program, nurses should switch to an income-driven repayment plan.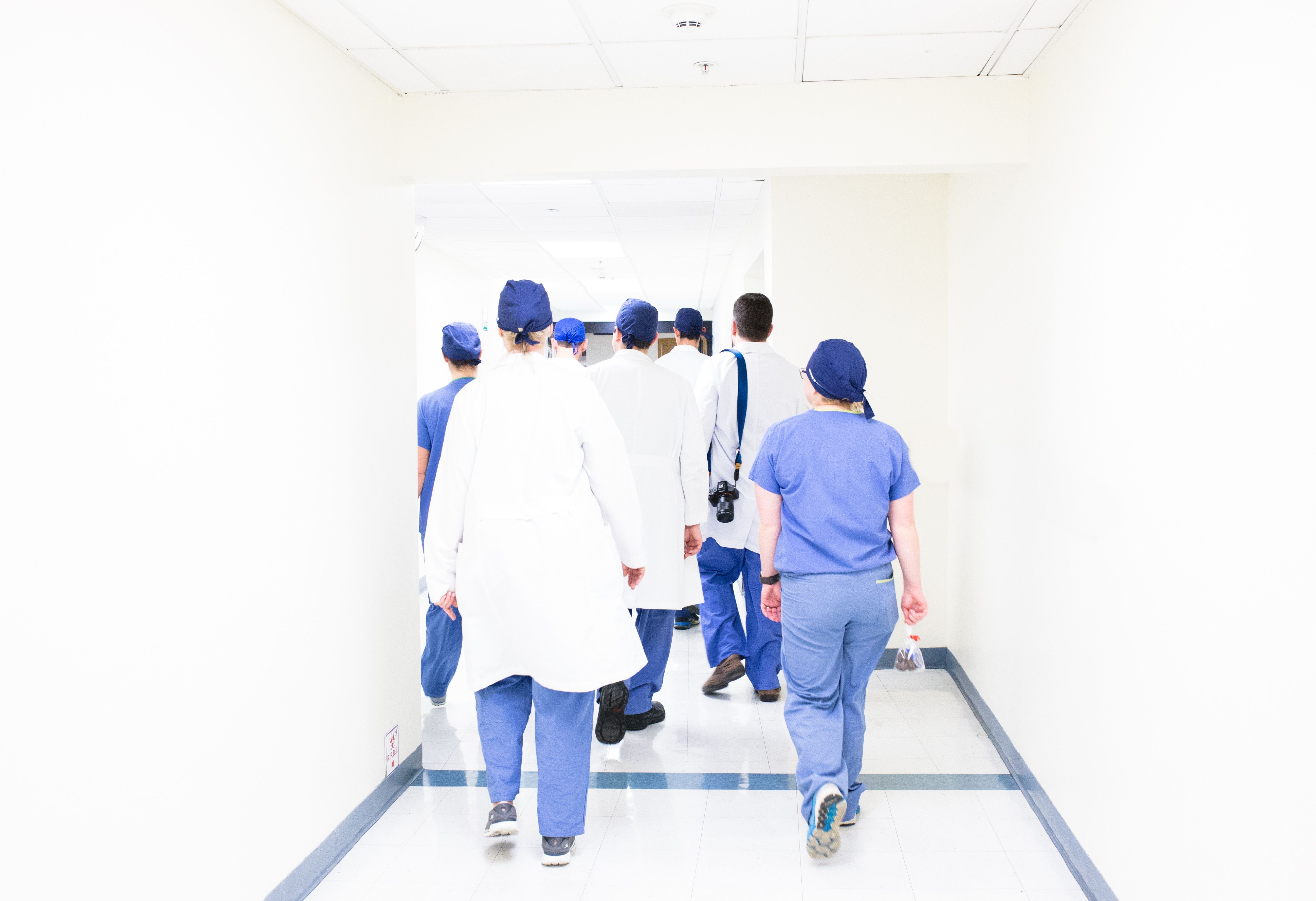 Nurses with Perkins loans, which are available to students with very high financial need, can have up to 100% of their Perkins loans cancelled.
The NURSE Corps Loan Repayment is for several types of nurses. These include registered nurses (RNs), nurse practitioners, and members of nursing faculty. You must work in an underserved community. If you qualify, you can get up to 85% of your loans forgiven under the program. You must work for two years in a qualifying hospital or clinic. Again, the program is very competitive.
Keep in mind, to get your loans forgiven, you must complete your education. You also must find a job related to your degree
In reality, not that many people end up being eligible for student loan forgiveness. So, it's important that you apply for FAFSA.  And of course, you should also apply to as many scholarships as you can!
The information provided on this blog is for informational purposes only. It is intended to provide opinions and educational information. It is not intended as individual advice and should not be taken as substitute for professional advice. We assume no responsibility for errors or mistakes. In no event is ScholarshipOwl or the individual authors liable for any special, direct, indirect, consequential, or incidental damages, arising out of or in connection with the use the Service or information provided. We reserve the right to make deletions, additions, or modifications to the content at any given time without prior notice. We may link to third party websites. In some cases we may be compensated on an affiliate basis when users take certain actions. In order to comply with FTC guidelines we want to be transparent that ScholarshipOwl may get compensated by companies and/or partners based on an affiliate or advertiser partnership. We might get compensated for example for mentioning partners, by you, the user, making a clicking, purchasing, or signing up for a product or service through a tracking link. In no way are we responsible for the accuracy, relevance, timeliness, or completeness of any information on these external websites.