Everything You Ever Wanted to Know about the Hispanic Scholarship Fund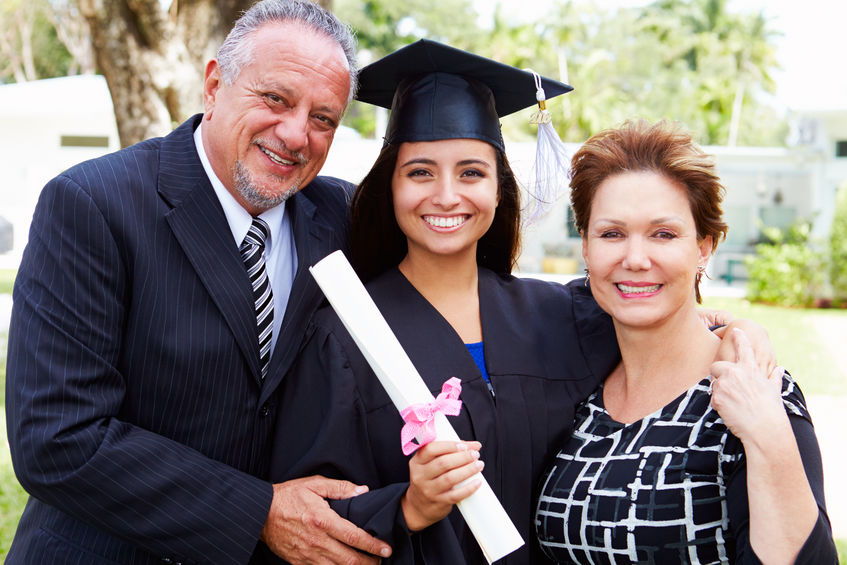 The Hispanic Scholarship Fund offers financial aid opportunities to students with Hispanic backgrounds. Since its founding in 1975, the organization has awarded over $500 million in scholarships. If you are at least one-quarter Hispanic, you may qualify for one of these merit-based scholarships. Here's everything you need to know about the Hispanic Scholarship Fund.
Who Qualifies for the Hispanic Scholarship Fund?
The Hispanic Scholarship Fund takes applications from the following groups of students:
High school seniors

Early high school graduates and GED recipients*

Community college and junior college students transferring to a four-year university**

Undergraduate students (at any point in their degree)

Graduate students

Undergraduate and graduate students obtaining a second degree
Scholarships are available for students of all majors, but the HSF does favor STEM majors (science, technology, engineering, mathematics).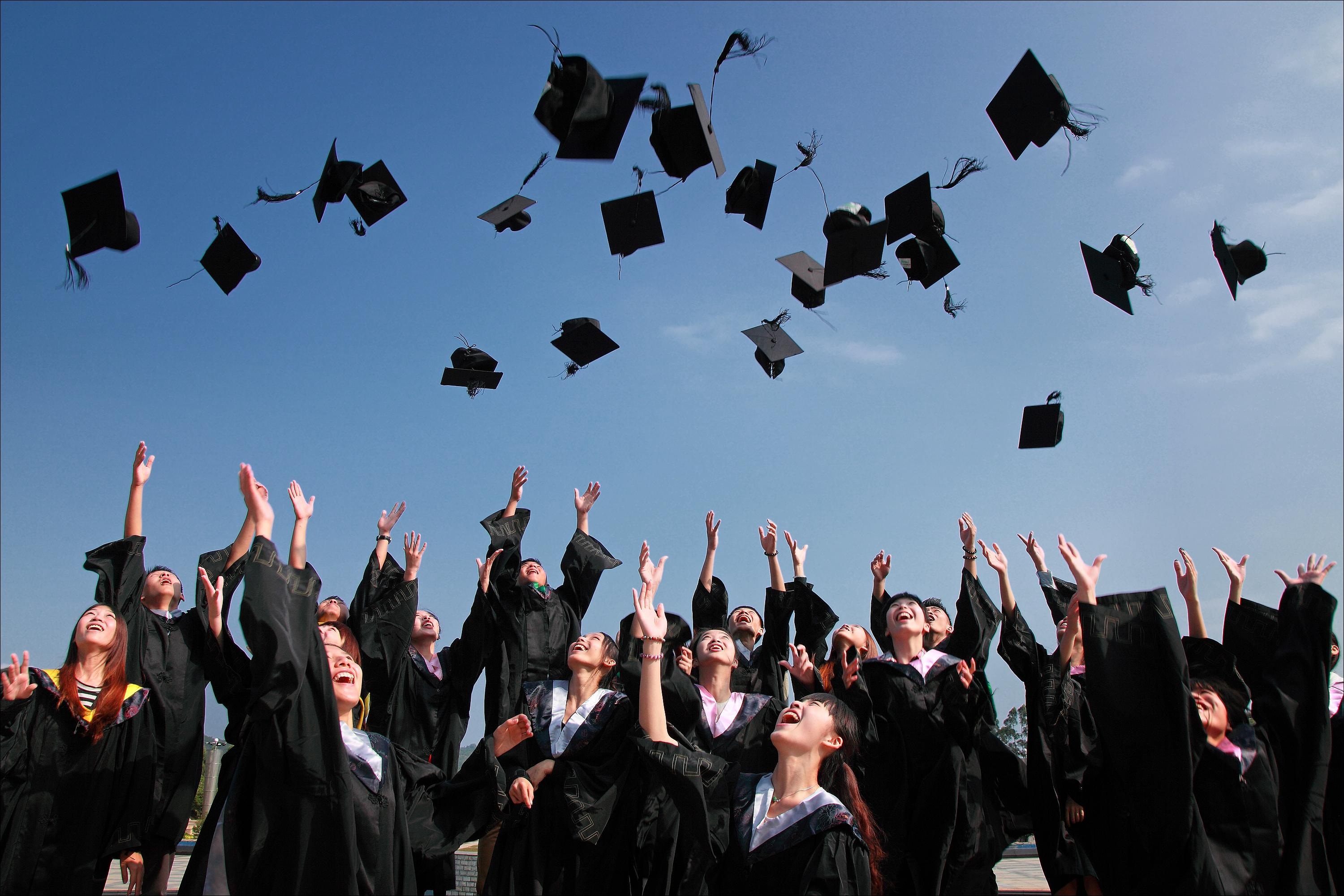 * The HSF will accept applications from early high school graduates and GED recipients, but they must attend a four-year college or university in the upcoming fall term. 
** Students must be enrolled in a four-year university during the following fall term to qualify. They may apply for an HSF award while attending a community college, but they must attend a four-year college to receive the funding.
Eligibility Requirements for Hispanic Scholarship Fund Awards
To qualify for an HSF scholarship, you need to meet the following requirements:
Be of Hispanic Heritage

Enroll full-time in a four-year university or graduate school for the upcoming fall semester

Maintain a cumulative GPA of 3.0 for high school students and 2.5 for college students

Be a U.S. citizen, permanent legal resident, DACA or eligible non-citizen (See "

Do I Have to Be a U.S. Citizen?

"

below)
While the HSF does not specify minimum test scores, applicants with high ACT and SAT scores are ranked higher than those with low scores. You can learn more about the ranking system in the section titled "Understanding the HSF Selection Process."
Defining "Hispanic Heritage"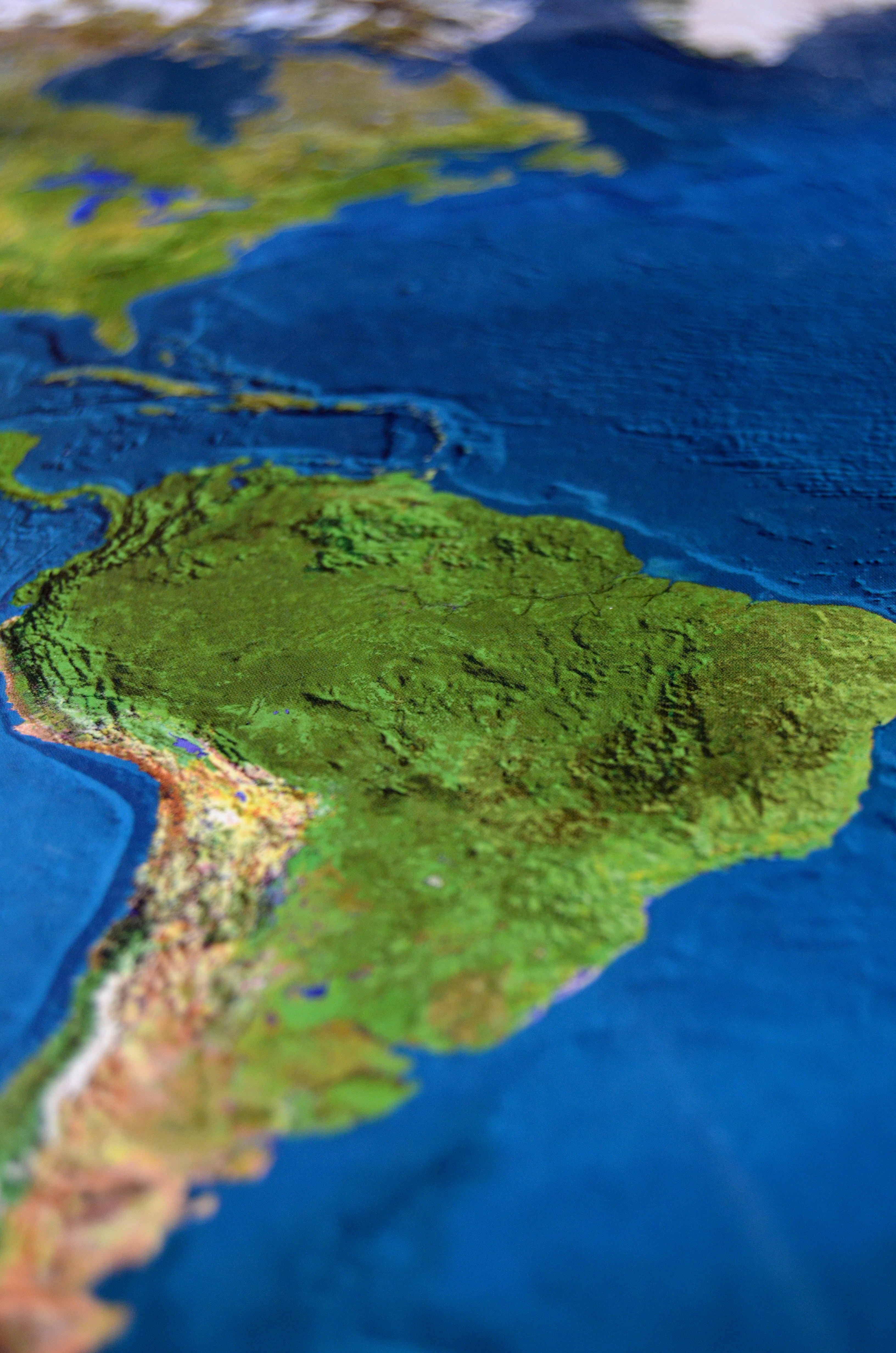 The HSF will only consider applicants that are at least 25% Hispanic/Latino. Applicants do not have to look a certain way, but they must be able to track one-quarter of their heritage to a Latino country. These countries include: Argentina, Belize, Bolivia, Brazil, Chile, Colombia, Costa Rica, Cuba, Dominican Republic, Ecuador, Guatemala, Honduras, Mexico, Nicaragua, Panama, Paraguay, Peru, Portugal, Puerto Rico, El Salvador, Spain, Uruguay, or Venezuela.
Do I Have to Be a U.S. Citizen to Get a Hispanic Scholarship Fund Award?
No. The HSF offers awards to permanent legal residents, students who fall under Deferred Action for Childhood Arrival (DACA) status, and eligible non-citizens as defined by the U.S. Department of Education. If you do not fit those categories but think you may still be eligible, contact the HSF through your student dashboard. You will have access to this after you create a profile.
Eligibility for Specialized HSF Scholarships
There are many types of HSF scholarships. Some are open to all grades, majors, institutions, etc. Others are only available for a select group of students. Thus you may not qualify for all HSF awards, even if you qualify for some of them. The Hispanic Scholarship Fund will put you in as many categories as you may qualify for. If you qualify for more than one award, they will match you with the best one for your needs. Each applicant may only qualify for one award each year.
How Much Are HSF Scholarships Worth?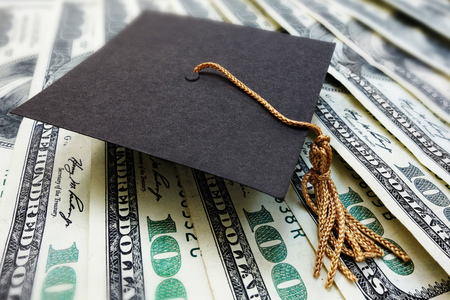 HSF scholarships range from $500 to $5,000. The award amount is based on each student's financial need and the amount of funding available. Financial need does not affect a person's chances of winning. It only changes how much the HSF award is worth. The money can be used for tuition, books, fees, room, board, transportation and school supplies.
Are the Scholarships Need-Based or Merit-Based?
The Hispanic Scholarship Fund offers merit-based scholarships. Winners are selected based on academic excellence.
Additional Opportunities for HSF Award Winners
In addition to the scholarship itself, HSF winners have access to unique opportunities, such as:
Scholar Conferences

, which are annual conferences for STEM students, finance students, media students, and other categories

HSF Events, such as Latinos United

HSF Newsletter, which showcases volunteer opportunities and extracurricular activities

Online courses to supplement standard college courses

A career center that helps college students and graduates during their job and internship searches

A mentor match program that sets students up with career professionals they can learn from

Preferred applicant status in the next award year – getting an HSF award gives you a better chance at winning another one in the future!
What Does the Hispanic Scholarship Fund Look for?
In the selection process, the HSF mostly focuses on academic achievements. This includes GPA, test scores, and other marks of merit. The HSF will also consider personal strengths, such as participation in extracurricular activities. They consider acts of leadership (student council, club officer positions, etc.) and volunteer participation as well. The ideal applicant is well-rounded with great grades, great test scores, and strong goals for the future.
How to Apply for a Hispanic Scholarship Fund Award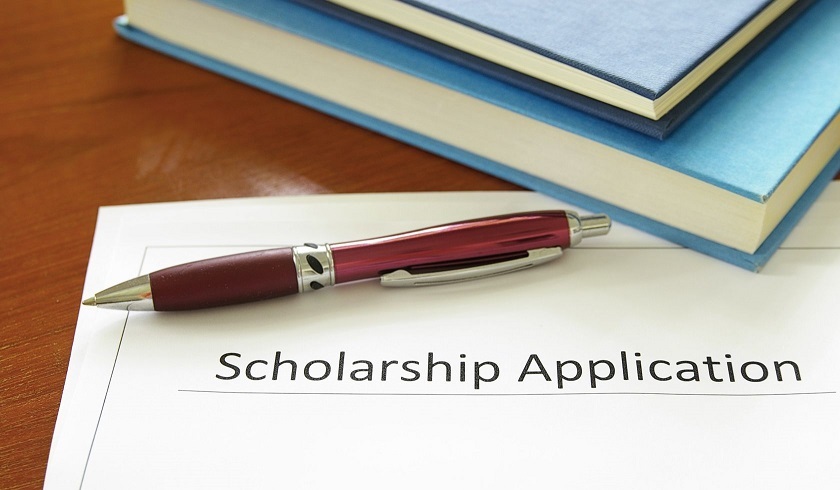 To apply for an HSF award, you must create a MyHSF profile. This is free and only takes a few seconds to do. Once you verify your email, you can log in to access the Applicant Dashboard. If the application is closed, you will either see the previous deadline or information about when the app is available again. If the application is open, you will have a link to fill out the form and provide all necessary information.
Documents You Need
You can speed up your application process by having all the necessary documents ready in advance. This include:
A completed FAFSA.

Check out our

FAFSA guide

for more information.  

A copy of your Student Aid Report (SAR).

You will get this once you complete your FAFSA.

An essay.

The application will provide an essay prompt asking about your goals, unique attributes, strengths, values, or other characteristics.

Enrollment verification for the school you will be attending.

You can get these from your school's admissions office. If you do not have your enrollment verification yet, you can submit that in the summer after you have received your award notification.

High school and college transcripts.

Talk to your high school office about where to obtain an official copy of your transcript. Some schools store these documents, and others will refer you to a separate facility. To obtain your college transcripts, contact the registrar's office. You may be able to request a copy on the school's website.

At least one letter of recommendation from an instructor, advisor or other academic influence.

You may include additional letters of recommendation from academic or non-academic resources.

Financial aid award letter from the college/university you will be attending.

You may obtain this from the financial aid office. The HSF will not use this information to determine if you win an award, but they will use it to determine the amount.

If you are a student with DACA status, you will need a valid Employment Authorization Document (EAD). Learn more about this on the

U.S. Citizen and Immigration Services

website.
When Is the Application Deadline?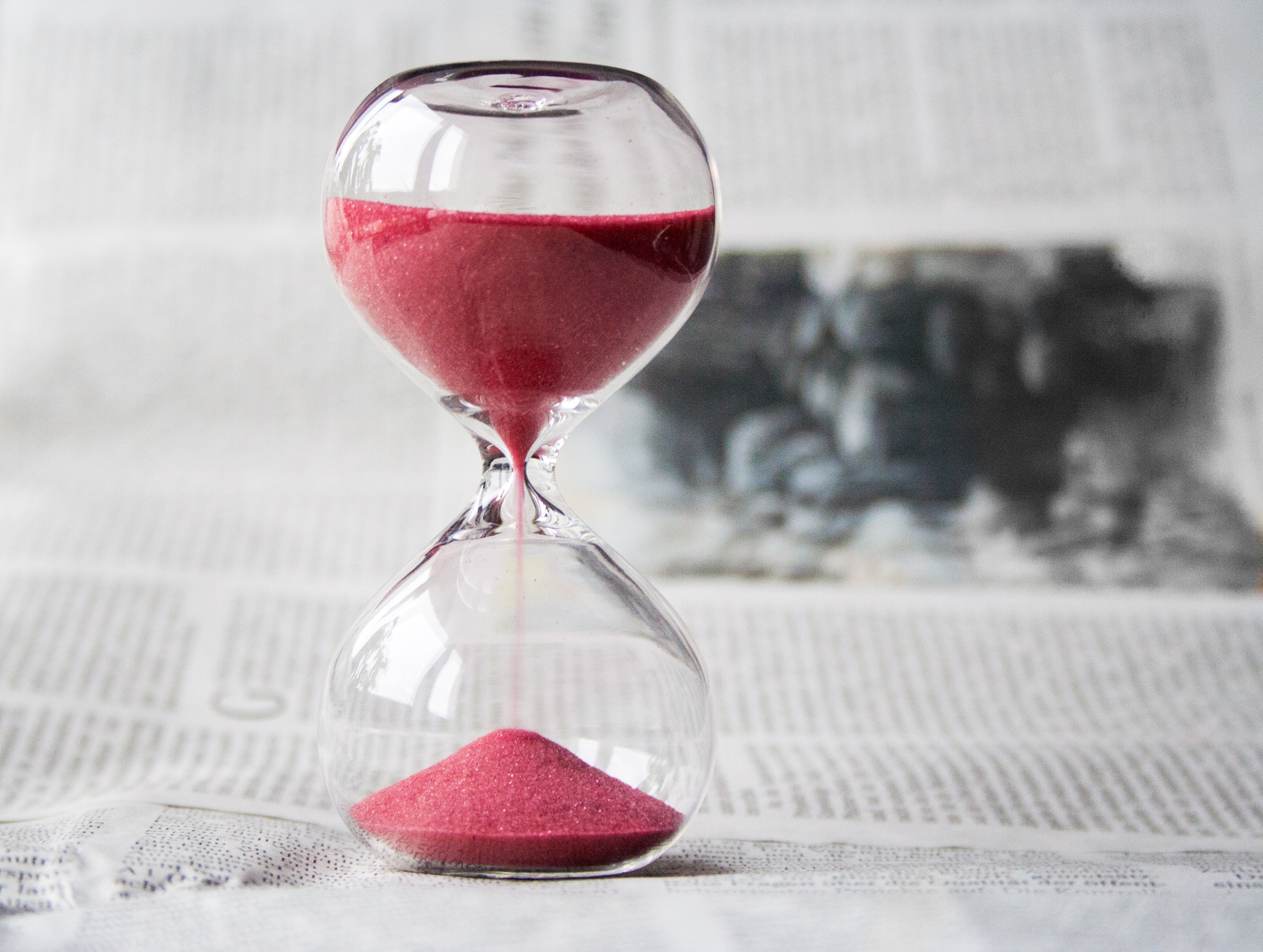 Applications become available online at the end of December. Start your application as soon as possible. The application deadline is usually in the last week of March or the first week of April. The selection process starts in May.
Can I Update My Information after Submitting My Application?
You cannot update your application once it has been submitted. If you are selected as a finalist, you can update your information online. The HSF will send you an email notifying you that you are a finalist and they will ask you to verify your email address, mailing address, phone number, major and college of attendance.  
When Will the Winners Be Notified? Will I Be Notified If I Do Not Win?
Winners are typically notified via email in June or July. Non-winners are notified after the selection process is complete, which may be later in the year.
Understanding the HSF Selection Process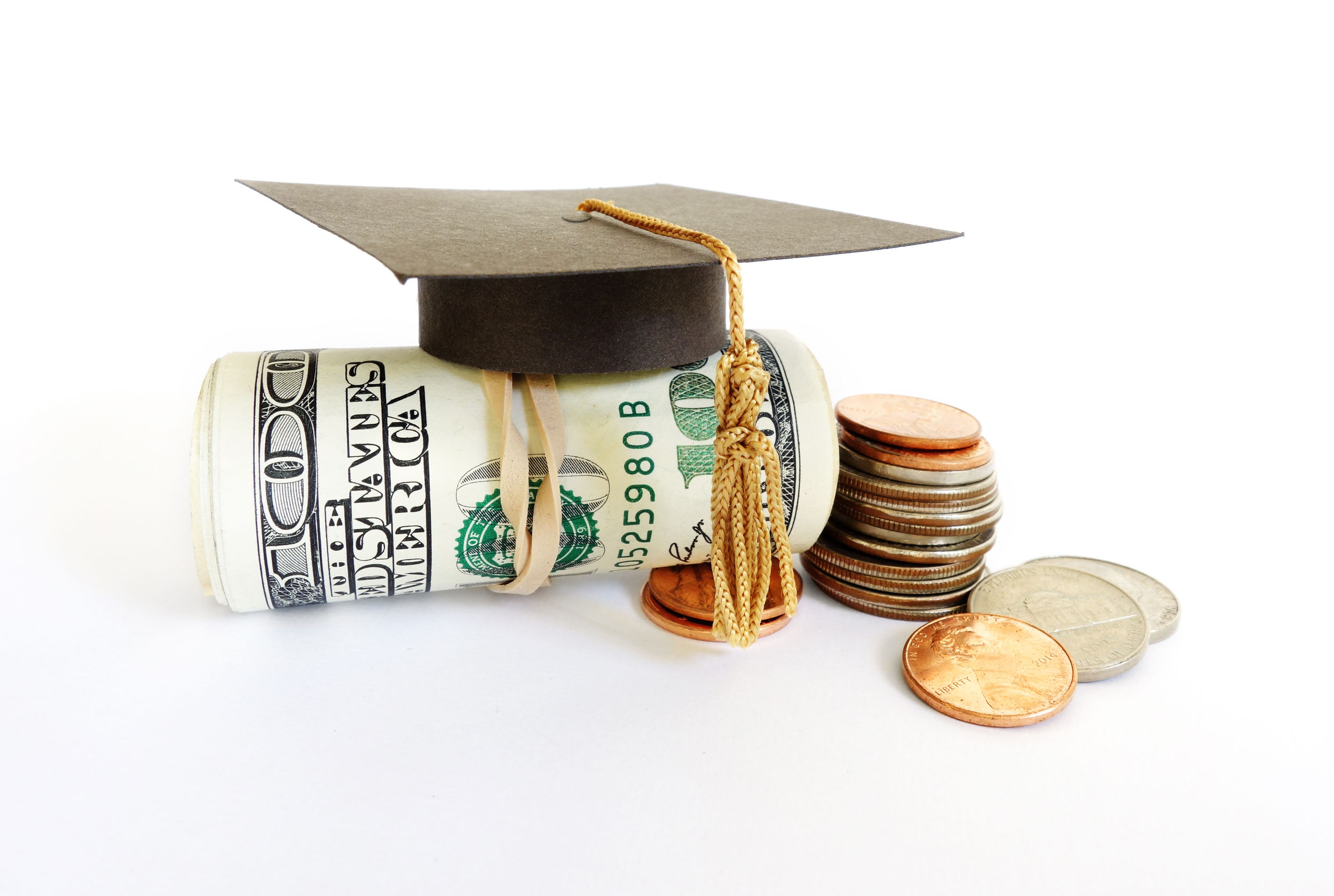 The scholarship selection committee breaks applicants into three categories: Submitted Applicants, Finalists and Scholars. Applicants become "Submitted" after the HSF has received both their application and recommendation form. From there, a group of readers goes through all applications and scores each one. The top scoring applicants move into the Finalist category, where they are ranked from highest score to lowest score. The highest scorers from that group then become Scholars.
There is a secondary group of Finalists that become waitlisted. These students do not receive an award initially, but they may receive one if more funding becomes available. For instance, if the HSF receives a large donation at the end of the fall semester, students on the waitlist may receive funding for the spring semester. Waitlisted applicants get access to Scholar benefits, such as HSF events and conferences, even if they do not receive funding.  
What to Do If You Win a Hispanic Scholarship Fund Award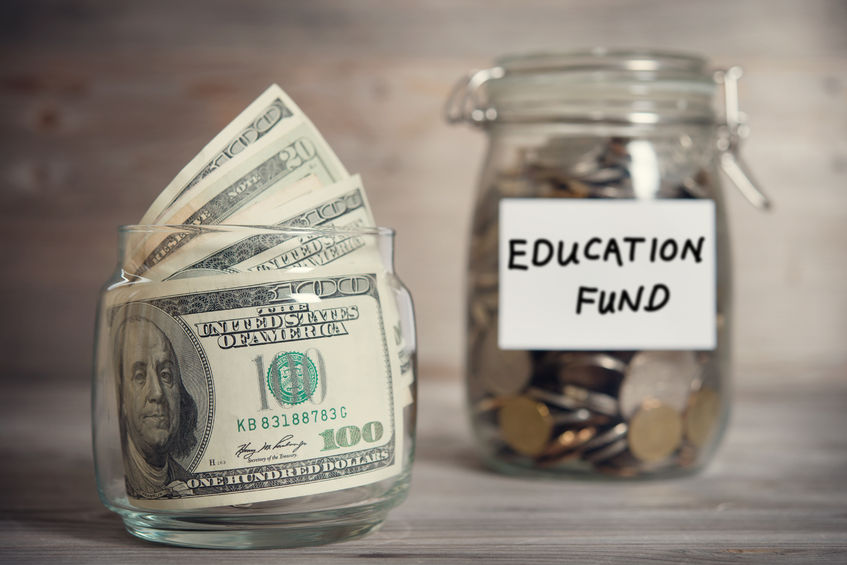 If you were selected for a Hispanic Scholarship Fund Award, you must submit and complete some follow-up documents. The HSF will email you instructions on what to do. One requirement will be to complete a Wells Fargo Payment Management profile online. The email with that information will be sent in August or September. After you complete this profile, the organization will send the funding to your school.
If you have not already submitted your Enrollment Verification, you will need to do so before the fall semester begins. Moreover, the HSF may request other documents based on your application. Check your email regularly and submit requested documents by the deadlines indicated.
How to Improve Your Chances of Winning an HSF Scholarship
Here are some tips to help you improve your chances of winning an HSF award:
Sign up for an account now, even if the application is not available yet.

The HSF may email you when the app is available, or you may check your account around November/early December to see an official date.

Fill out your application as soon as possible.

The application is usually available at the end of winter break or at the beginning of the spring semester. This is a slow time for most classes, so you should have plenty of time to apply.

Complete your FAFSA before the application.

You will need to do this every year that you apply.

Take honors courses to boost your academic merit.

This will help you rank better against other candidates.

Choose leadership positions and extracurriculars that compliment your major.

For instance, a criminal justice major may participate in Crime Stoppers. Having complimentary passions shows that you are heavily focused on your career.

Focus on two or three long-term activities, rather than a handful of miscellaneous ones.

While it helps to be well-rounded, it's even more impressive to show longevity. Volunteer with the same organization several years in a row, and the HSF will see your commitment and drive.

Submit a resume with your application.

This is optional, but it helps your application look more professional. There are many

free resume templates

online that you can follow.

Choose an impressive person to write your letter(s) of recommendation.

This should be someone that can attest to your academic qualifications. It should also be someone who can construct a well-written letter, free of grammar and spelling errors. Think of who you would be most impressed by if you were reading the applications.

Check and double check your application before submitting it.

Once it has been submitted, you can't update it. Have an instructor or advisor look over the app to make sure you haven't missed anything.

Be honest.

Whether you're writing a scholarship essay or filling out financial information, be honest in your answers. If they catch you in a lie, you will be immediately disqualified.
Only a small fraction of applicants are chosen for Hispanic Scholarship Fund awards every year. Do your due diligence to ensure you're one of the chosen few.
The information provided on this blog is for informational purposes only. It is intended to provide opinions and educational information. It is not intended as individual advice and should not be taken as substitute for professional advice. We assume no responsibility for errors or mistakes. In no event is ScholarshipOwl or the individual authors liable for any special, direct, indirect, consequential, or incidental damages, arising out of or in connection with the use the Service or information provided. We reserve the right to make deletions, additions, or modifications to the content at any given time without prior notice. We may link to third party websites. In some cases we may be compensated on an affiliate basis when users take certain actions. In order to comply with FTC guidelines we want to be transparent that ScholarshipOwl may get compensated by companies and/or partners based on an affiliate or advertiser partnership. We might get compensated for example for mentioning partners, by you, the user, making a clicking, purchasing, or signing up for a product or service through a tracking link. In no way are we responsible for the accuracy, relevance, timeliness, or completeness of any information on these external websites.