Scholarships
Get all the info you need about scholarships - how to find them and how to apply for them! In this guide, you'll learn about scholarships vs grants, different types of scholarships, notable scholarships, finding scholarships, applying for scholarships and so much more... Don't miss these amazing tips, stay on top of the game!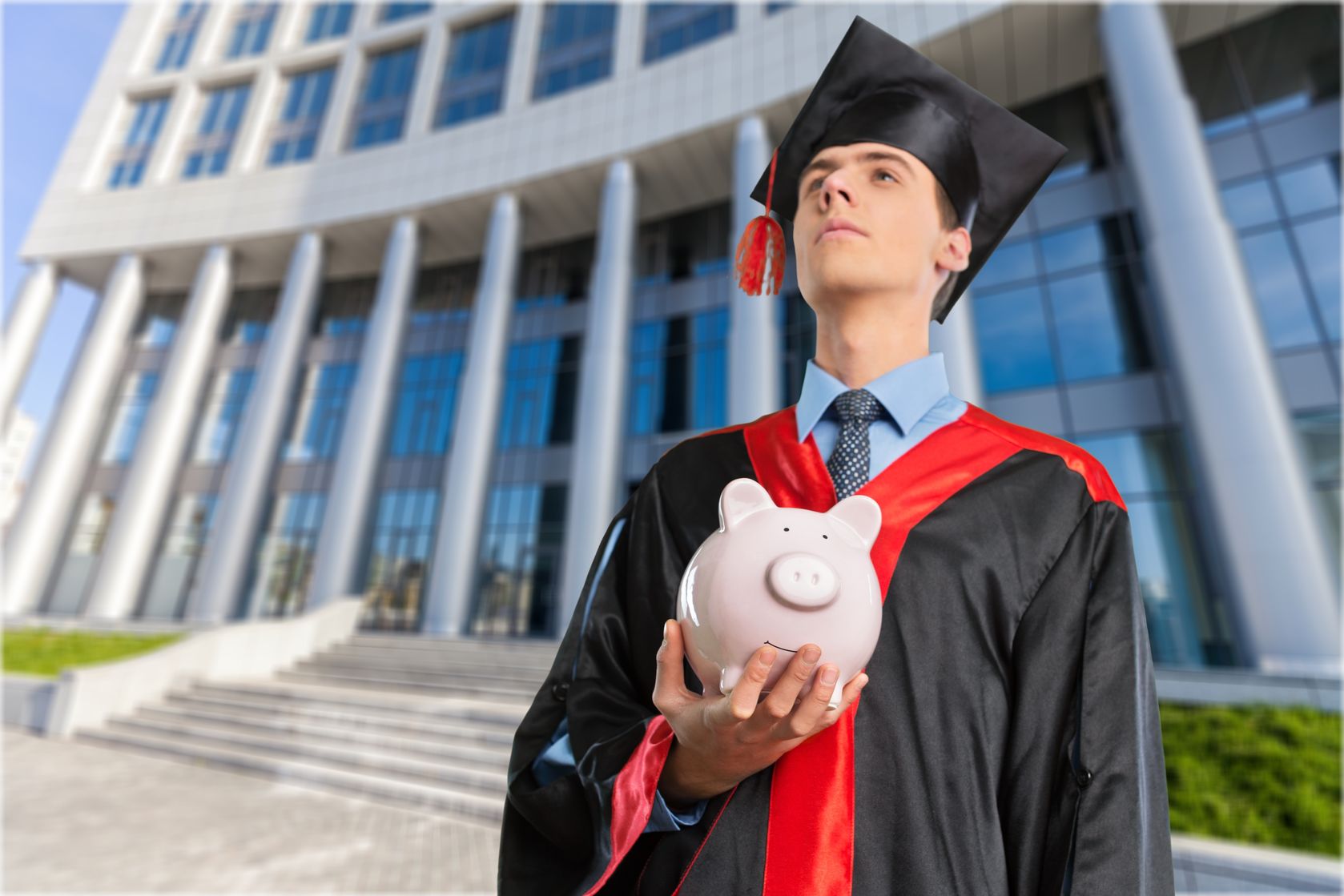 As you finish high school and start thinking about a college, there are probably a lot of questions in your mind. Which school will I get into it? What will I study? How will I pay for my schooling?
Getting an undergraduate or advanced degree today can be very expensive. Both public and private schools can be significant investments. Some private schools today cost over $50,000 just for tuition.
Many students need help funding their degree and therefore scholarships exist. The goal of scholarships is to help students get the funding necessary to attend the school of their choice. There are a large number of scholarships available today. Some are based on need, some by skill or merit and others in order to support certain populations.
In this guide, we will explain all of the basic information you need to know in order to begin your scholarship search. Due to the huge amount of scholarships available, you will need to know how and where to start your search. It's also important to understand the different types of scholarships in order to apply for the best ones for you. Read on for more information.
Scholarships vs. Grants
Many students aren't sure about the difference between scholarships and grants. Both are great options because they are free money that you don't have to pay back.
The main difference between grants and scholarships is where the money comes from. Grants are typically from the government. There are different types of grants available. These include the Pell Grant and the Federal Supplemental Educational Opportunity Grant. These grants are given by the federal government and are need-based. This means that you may receive them based on how much money you need to pay for your schooling. If you want to apply for one of these grants you must fill out the Free Application for Federal Student Aid (FAFSA). This will tell you if you are eligible.
Scholarships are often granted by private organizations, corporations, non-profits or even individuals. In order to apply, you often need to fill out an application. You may be asked to write an essay, answer various questions about your background and more. There are scholarships available for almost every interest, hobby, background, location and more.
Types of Scholarships
As has been mentioned, there are many different types and kinds of scholarships. This is great because it gives you the opportunity to get scholarship money from many different sources. Although applying for scholarships takes time, it is very worthwhile. Make sure to search for as many relevant sources for you in order to increase your chances of winning.
Merit-Based Scholarships
Merit-based scholarships are based on your academic achievements in high school. If you are (or were) a top student with great grades to show, these scholarships are for you. Your school grades, as well as standardized testing scores, will be the main factor in winning these awards. Merit scholarships often look at extracurricular activities, leadership roles, and community involvement.
Many merit-based scholarships are awarded by specific schools. Make sure to check if the school you are planning to attend offers these scholarships.
Need-Based Scholarships
Need-based scholarships are based on one thing only: your financial situation and how much you will need in order to fund your studies. Your grades or activities are irrelevant when applying for these scholarships.
In order to determine your family's financial situation, you will need to fill out the FAFSA form . Once again, many schools offer need-based financial aid.
One important thing to look into when applying for schools is if they have a "need-blind" admission policy. A need-blind policy means that a school does not look at your financial situation when deciding to admit you or not. Many of these schools will meet your demonstrated need after you get in. There can be a difference for some of these schools in being need-blind only for US students.
Some schools that were once need-blind are no longer due to the large costs involved. Schools that meet demonstrated need sometimes take students' financial abilities into consideration. This is to make sure enough funds are available for all.
THOUSAND OF SCHOLARSHIPS
1 CLICK AWAY
Get your FREE TRIAL right now!
We do all the work, and you reap all the rewards. Save time and concentrate on what's really important to you.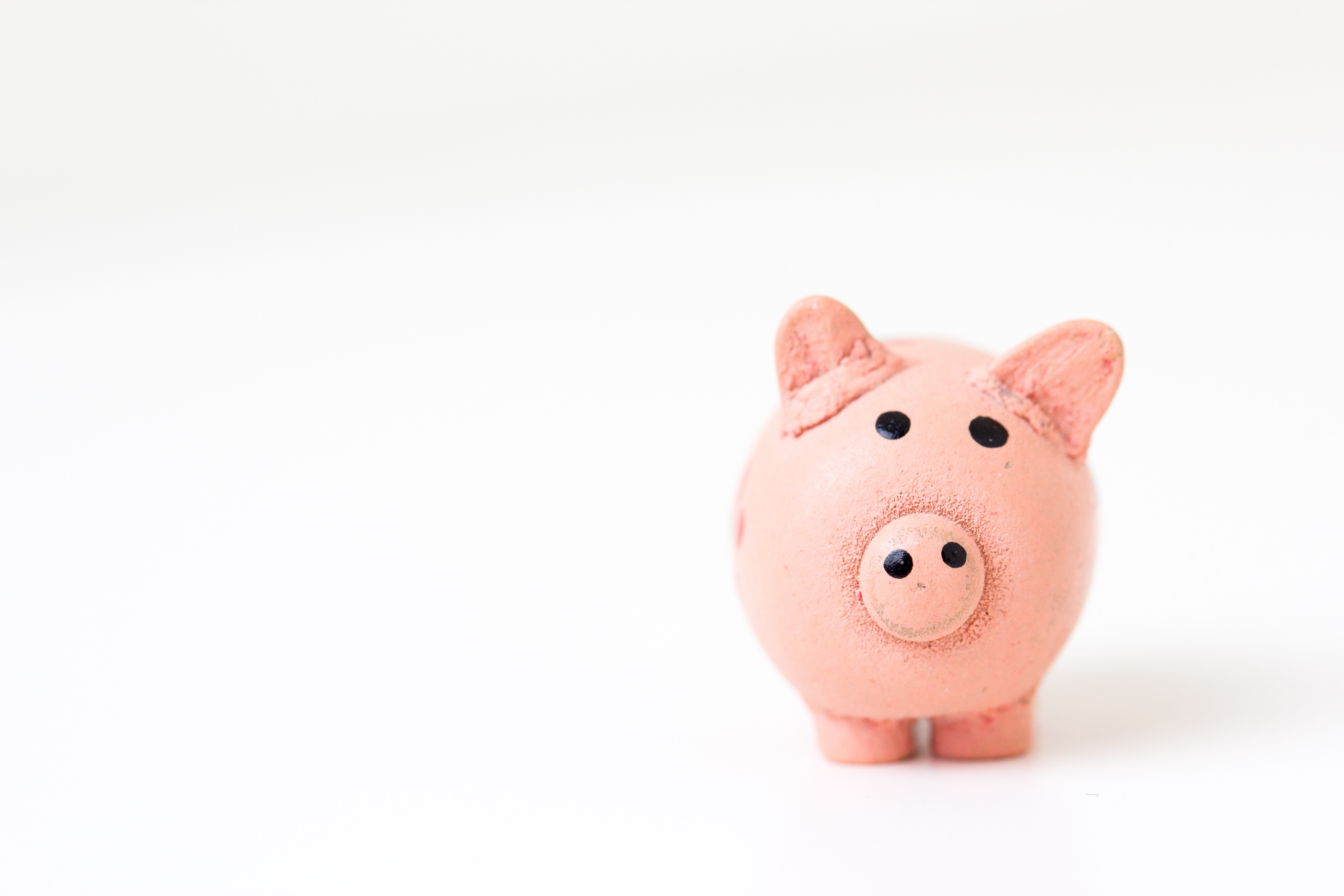 Student Specific Scholarships
You are most likely eligible for a scholarship based on some part of your background or identity. There are scholarships available based on your gender, religion, ethnicity, medical history, etc.
Minority scholarships are one of the biggest groups in this category. The point of these scholarships is to encourage groups to go to college or study certain subjects. For example, there are scholarships available for African Americans, and also for women to study STEM subjects. These are groups that have had fewer resources in the past and these scholarships aim to encourage them to pursue degrees.
Career Specific Scholarships
If you know what you want to study, a career specific scholarship is a great option for you. Scholarships are available for many different career paths and fields of study. These are often funded by organizations or non-profits. This is because they are interested in increasing the number of qualified professionals in the field.
These career specific scholarships are relevant both to undergraduate and graduate students. If you're looking to get an advanced degree in medicine, law, tech, etc. make sure to check out scholarships for you. Companies may even provide scholarships in certain situations in return for a commitment to work for them after college.
College Specific Scholarships
College-specific scholarships are provided and funded by the college which you will attend. Many schools provide scholarships to outstanding students for a variety of reasons. These include academic achievements, personal successes and more. Sometimes these scholarships will have certain conditions. For example, having to work for the college or at a certain place while receiving the scholarship or volunteering.
Athletic Scholarships
If you are a successful athlete, you've almost certainly thought of trying to receive an athletic scholarship. Being an athlete and a college student can be very difficult, as athletics can be very intense. Students who are recruited to play sports on campus may often win scholarship money which can often cover the entire tuition. These scholarships sometimes even include a stipend. Many athletic scholarships are provided by the schools themselves.
Even if you aren't planning on playing sports at school, you may still be eligible for a scholarship. Many private organizations want to support students with an interest in sports. This means that if you are a golfer or soccer player, you may be able to receive a scholarship, even without committing to playing at school.
Brand Scholarships
Brand scholarships are sponsored by companies and organizations. There are many famous companies that want to help support you in getting a college degree. This is because they want to support certain fields or just want to get brand recognition. Coca-Cola is one company that is dedicated to supporting students and provides $3.4 million in scholarship money yearly.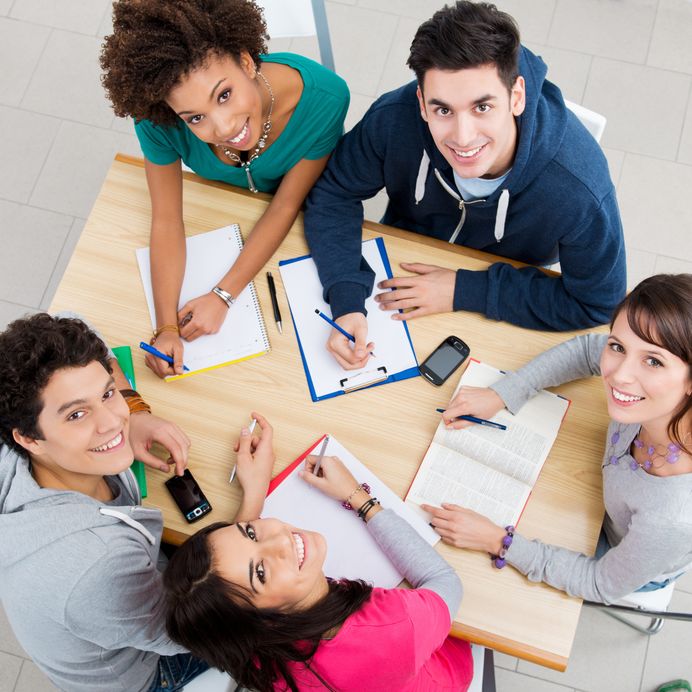 Contest Scholarships
Have you ever seen a scholarship offer that involves enrolling in a contest? These scholarships often require students to submit something creative such as a writing piece or even a social media post. Make sure to check out these scholarships because they are often easy and quick to enter!
Local Scholarships
Sometimes you don't need to look far in order to find great scholarships. Many local groups and organizations may provide scholarships for students from the area. These scholarships are often less competitive because they are limited by location. You should be able to find information about this potential source of funding in online groups or through your high school.
Non Profits
Many non-profit organizations provide scholarships for college students. Non-profits exist to support many different causes and there are almost certainly some in your local area. Some national non-profits may also provide scholarships for students in specific regions so check these out as well.
Community Foundations
Make sure to do some research into which community foundations and organizations exist in your city or town. These foundations are interested in helping local students get the best education possible. There may be a community foundation set up through your school district or city hall. Don't miss out on this little-known yet a great opportunity for scholarship money.
House of Worship Scholarships
Do you belong to a church, synagogue, mosque or other religious houses of worship? Did you know that you may be able to receive scholarships from these places as well? Some houses of worship offer scholarships to local members. Even if your particular place does not provide scholarships, look on a larger level. Larger organizations which your house of worship is a member of may be eager to provide scholarship money.
Chamber of Commerce Scholarships
The Chamber of Commerce is an organization supporting businesses throughout the United States. With many local chapters, this can be a good source of local funding. Some scholarships may be specifically for students interested in studying business.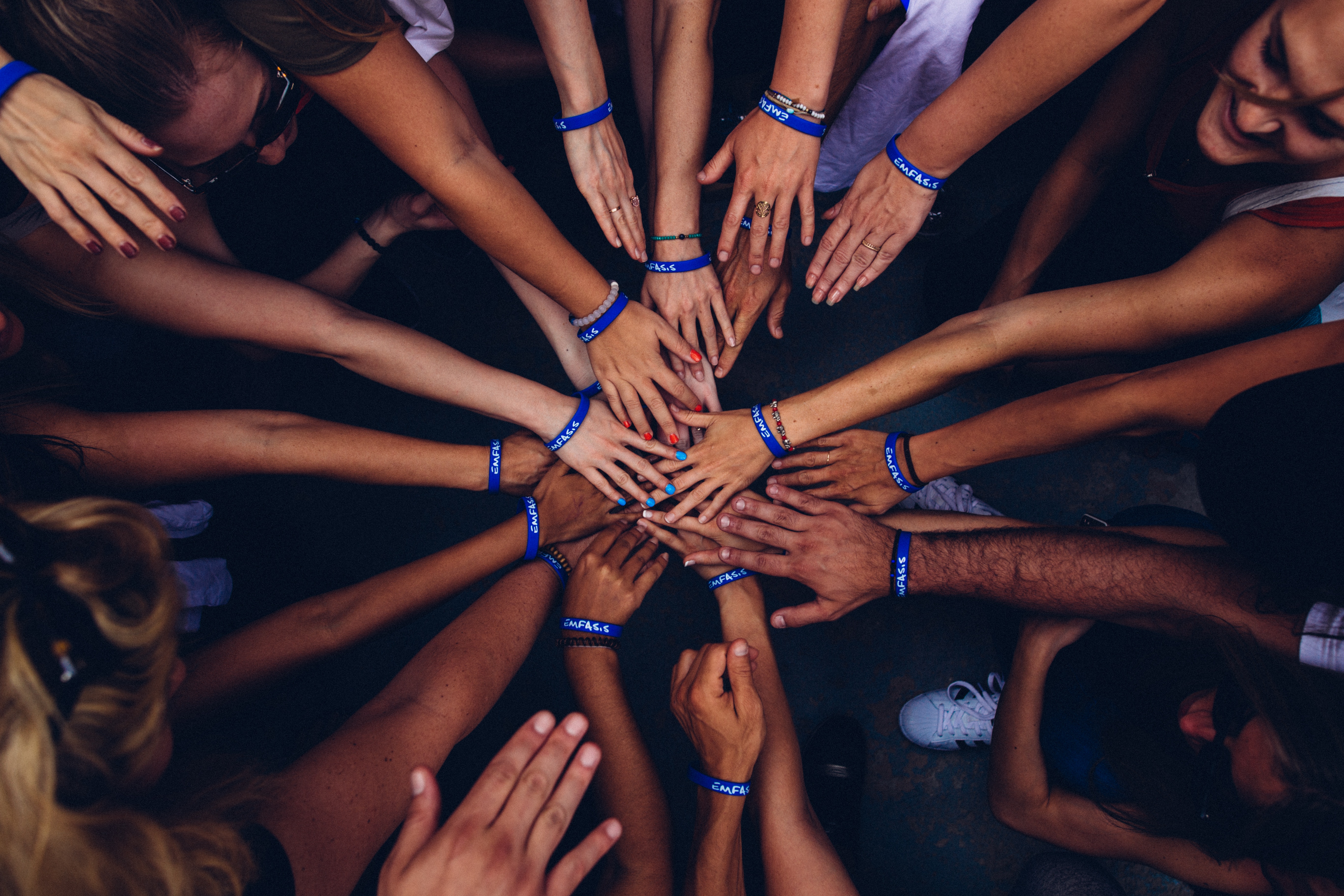 Volunteer Organizations
If you've volunteered in high school, make sure to contact these organizations about scholarships. Many happily provide scholarship money to help their volunteers get the best education possible. Even if you didn't volunteer, you may still be eligible for these scholarships. Some organizations provide money for students interested in a relevant field.
Notable Scholarships
As we've discussed, there are thousands of scholarship opportunities available today. Here we will list a few of the most notable and largest scholarships out there.
Dr. Pepper Tuition Giveaway

. This scholarship gives away over $1 million yearly to college students. Five first prize students win $100,000 towards their tuition. It is open to all students nationwide. You must submit a goal and throughout the process show your progress in achieving your goal. This scholarship is very competitive but worth it!
Ronald McDonald House Charity Scholarship

. This is a merit-based scholarship open to students anywhere in the country. There are various types of awards, the largest being $100,000.

The National Geographic Bee Scholarship

. This is one of the largest and most recognized competitions today. The quiz bee takes place across the entire country on different levels (school, state, national). The winner gets a lifetime membership to the National Geographic Society, a free trip to the Galapagos Islands and $50,000!
Finding Scholarships
Today it's easier than ever to find scholarships. You can search for every kind of scholarship imaginable and also discover new ones that you never would have thought of.
Use this guide as a starting point to look for scholarships. Think about the different categories that are relevant to you. Also, make sure to think about what makes you unique. If you have a special hobby, interest, or situation, these are also very relevant to your scholarship search!
There are many websites that organize information on scholarships. You can find and be matched with hundreds of scholarships at  ScholarshipOwl . Other sites such as Fastweb and Scholarships.com  are also good options for finding scholarships.
Applying to Scholarships
While there are many scholarships available today, some can be extremely competitive. Therefore, it is very important to present yourself as best as possible when applying to scholarships.
First, make sure to look over the criteria for each scholarship to make sure that you are eligible. Next, go over the application and see what you will need in order to apply. You may have to collect different materials, write an essay or answer various questions. Get everything organized well in advance. One of the most important parts of an application is for it to be organized and complete.
Make sure to have friends or family review your essay before submitting it. This is very important as sometimes you won't be able to spot your own mistakes or weak portions.
Make sure to submit your application on time. If your application is late, most scholarships won't accept you. It is also important to start the search early in order to not miss out on opportunities.
Final Thoughts on Scholarships
Scholarships can be a large and important part of the college acceptance process. In this guide, we've explained some of the different kinds of scholarships and steps you need to take to receive them. Make sure to use this information when beginning your scholarship search.
Don't let the price tag of college overwhelm you! By using these tips and information, you'll be able to find the best scholarships possible for you. Good luck!
Thinking of someone who deserves a scholarship?
Share this article and let them know about ScholarshipOwl.
The information provided on this blog is for informational purposes only. It is intended to provide opinions and educational information. It is not intended as individual advice and should not be taken as substitute for professional advice. We assume no responsibility for errors or mistakes. In no event is ScholarshipOwl or the individual authors liable for any special, direct, indirect, consequential, or incidental damages, arising out of or in connection with the use the Service or information provided. We reserve the right to make deletions, additions, or modifications to the content at any given time without prior notice. We may link to third party websites. In some cases we may be compensated on an affiliate basis when users take certain actions. In order to comply with FTC guidelines we want to be transparent that ScholarshipOwl may get compensated by companies and/or partners based on an affiliate or advertiser partnership. We might get compensated for example for mentioning partners, by you, the user, making a clicking, purchasing, or signing up for a product or service through a tracking link. In no way are we responsible for the accuracy, relevance, timeliness, or completeness of any information on these external websites.