Scholarships for Graduate School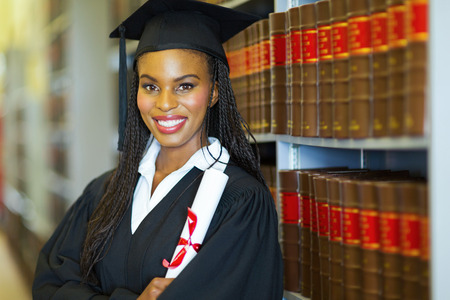 Scholarships for undergraduate school are a dime a dozen, but scholarships for graduate school seem much harder to come by. That may be because you're looking in the wrong places, or you don't realize just how vast the opportunities are in front of you. Whether you are pursuing your master's degree, a doctorate degree, or a professional certificate in grad school, you can use scholarship money to fund your education. This guide will help you find the right awards for your unique situation so you can achieve your goals.
Why Are Graduate School Scholarships Harder to Come by?
Simply put, there are far fewer graduate students than there are undergraduate students in America. The National Center for Education Statistics estimates that 17.5 million students will enroll in undergraduate programs in 2017-2018, compared to just 3 million who will enroll in grad school. Many career paths do not require graduate-level education, so the pool of available scholarships is more limited. Nevertheless, there are still plenty of options for you to explore.
Types of Scholarships for Graduate School
Grad school scholarships tend to pertain to a specific field of study, career path, age group, ethnicity, etc. They don't cover as broad of a spectrum as undergraduate scholarships because they're targeted for a select group of students. You can find scholarships for graduate school based on:
Your field of study or specialty

The school you are enrolled in (not just the overall university, but also the specific sub-school within the university)

The year of study you will use the scholarship for (first year master's degree, second year doctorate, etc.)

Your minority group

Your age

The number of children or dependents you have (scholarships for single parents)

Your involvement with a cause or your desire to help a cause/organization with your degree
The list goes on, but the big picture is that graduate school scholarships tend to be specialized. Think about the circumstances that make your graduate studies distinctive, and you can search for financial aid that connects with your unique situation.
Study Abroad Scholarships for Grad School
If you want to study abroad after earning your bachelor's degree, there are several programs to help you do that. Some of the most popular and prestigious international scholarships include:
Graduate School Fellowships vs. Graduate School Scholarships
When you start looking for scholarships for graduate school, you may find a number of "fellowships". The terms fellowships and scholarships are interchangeable, to an extent, but fellowships typically include an internship to give students real-world experiences that apply to their education. For example, the White House Fellowship includes a work placement program with top-ranking government officials, as well as an education program to expose grad students to special seminars, international travel opportunities, and more.
Graduate school fellowships also act as a club of sorts, where new Fellows can network with alumni and learn from their experiences. This gives graduate students much-needed exposure for when they enter their career field. Fellowships can lead to job opportunities and new academic passions, all while helping pay for the cost of grad school.
Finding Financial Aid for Grad School
If you are searching for grad school scholarships, you can use online resources like ScholarshipOwl to get started. We will match you with the best scholarships, fellowships and grants for your education, and we will take the headache out of the application process. You can search for new scholarships at any time, and we will automatically apply for recurring scholarships so you do not have to worry about deadlines.
In addition to online resources, check with your university to see which scholarship programs are available for your degree. If you are involved with any local organizations, you can see if they have scholarships for graduate school. Also look for fellowships with companies and organizations you want to work with in the future. This could be the perfect opportunity to start your professional journey. Use the same drive and determination you applied to your undergraduate studies to search for grad school scholarships and fund your education.
Read advice on how to fund your Top 10 MBA.
The information provided on this blog is for informational purposes only. It is intended to provide opinions and educational information. It is not intended as individual advice and should not be taken as substitute for professional advice. We assume no responsibility for errors or mistakes. In no event is ScholarshipOwl or the individual authors liable for any special, direct, indirect, consequential, or incidental damages, arising out of or in connection with the use the Service or information provided. We reserve the right to make deletions, additions, or modifications to the content at any given time without prior notice. We may link to third party websites. In some cases we may be compensated on an affiliate basis when users take certain actions. In order to comply with FTC guidelines we want to be transparent that ScholarshipOwl may get compensated by companies and/or partners based on an affiliate or advertiser partnership. We might get compensated for example for mentioning partners, by you, the user, making a clicking, purchasing, or signing up for a product or service through a tracking link. In no way are we responsible for the accuracy, relevance, timeliness, or completeness of any information on these external websites.