Top 3 GMAT Courses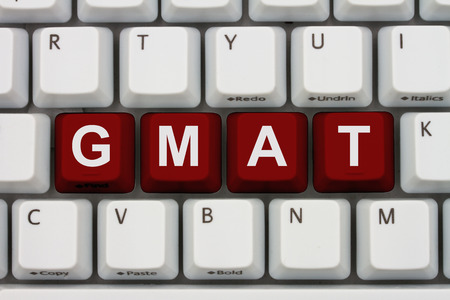 So you want to take a GMAT course, but don't know where to start? There are so many out there, choosing the right one feels like a test in and of itself. Different courses offer very different products – some classroom based, others online – at vastly different price ranges.  So what should guide your decision?
The main factors to consider when weighing different programs are a course's comprehensiveness (does it cover everything, including AWA and IR?), flexibility and customization (can it fit my schedule? Can I skip some subjects and spend more time on others?), interactivity (am I just watching a teacher, or is it more hands-on than that? Do I get any feedback on my practice?), value for money (how much does it cost? What exactly do I get?), access to a private tutor, and adaptive learning. Ideally, we want a course which offers expertise and structure, but which can also help you focus on what is most important for you.
After thoroughly searching the market, we've found what we think are the top three courses out there. Read  a review of each, with a focus on what makes them the best around.
Our top spot, and for good reason, is examPAL. This online course strives to be every bit as adaptive as the test it is preparing you for. This is achieved by having the course based entirely around what is called the "PAL system". The core of examPAL's GMAT worldview is the belief that any question on the exam, be it quantitative, verbal or IR, can be solved by one of three simple strategies: Precise, Alternative and Logical. The course's video lessons, instead of teaching dozens of complex tricks which you may use once or not at all on the test, focus on much more widely-applicable tools for each section, and above all, on the correct way to identify the most efficient strategy for each type of section.
The reason exampPAL really stands apart from the rest is its practice: each lesson is followed by dozens of sample questions, which are – just like the GMAT itself – adaptive. Furthermore, examPAL not only follows whether you correctly answer a question, but which strategies you chose to get there. Then, comparing these results with data from the tens of thousands of other users, the site's patented Artificial Intelligence technology offers you the solution tool most recommended for you, and shows you subsequent questions which are tailored to your strengths and areas of needed improvement.
Price
There are several different packages of varying price levels and comprehensiveness, but examPAL's most popular option, the Premium, costs $439.
What You Get
In addition to the video lessons and practice system for every single part of the exam, the Premium package comes with many extras: you get to send up to three AWA essays for expert review, 12 verbal quizzes, 4 official GMAT CAT tests, and unlimited customer support. The more extensive Genius package, costing $799, also provides access to a private tutor for personalized study sessions, and an Expert Assessment of your progress at any point throughout the course.
Don't Just Take Our Word For It
While examPAL is a relatively new company it  has a 9.4/10 rating on trustpilot (based on over 100 reviews). Meanwhile on gmatclub, they have a perfect rating despite not having as many reviews yet.
One More Thing
The folks at examPAL are so confident in the ability of their course's unique approach and technology – to help their students become the best GMAT version of themselves, they offer a '70-point improvement or your money back' guarantee for repeat test takers – completely unmatched by any other course.
If you want to study in a physical classroom with a teacher you can make eye contact with and fellow students who are actually there, we recommend Kaplan In-Person. Kaplan offers live courses, consisting of six 3-hour sessions, throughout a wide array of locations. They spread out over more and less compressed time periods, so you can find the course that's right for you.  Each session builds off the one before it, with practice tests sprinkled throughout to make sure you are where you need to be.
Kaplan's teachers are all in the 90th percentile of GMAT scorers, and are selected for their communication skill with students. However, the studying doesn't end in the classroom. Enrollment in the course also entails access to Kaplan's GMAT Channel, where you can  enroll in both live online instruction sessions on many different GMAT topics, as well as watch any sessions in the archive through 24/7 on-demand viewing. So if you want an in-person course bursting with complementary material and added value, Kaplan is the way to go.
Price
There's a range of prices starting at $1,149.
What You Get
18 hours of live classroom instruction, access to over another 30 hours of online instruction, 9 full-length computer adaptive tests, thousands of practice questions, and 2 prep books and an admissions guide. The In-Person Plus course (Which costs $1,849) also includes 3 hours of private tutor sessions and access to an online math workshop with hundreds of practice questions.
Don't Just Take Our Word For It
Kaplan's in-person has an average of 4.2/5 on gmatclub, and an average of 4/5 stars on BeattheGMAT (though not many reviews in either).
One More Thing
Kaplan offers The Official Test Day Experience. This allows you to take a full practice exam at the actual center where your real GMAT will be. Plus, Kaplan offers a 'higher score or your money back' guarantee for test retakes.
If you're torn between a desire to have an interactive learning experience with a live instructor and a preference for studying from the comfort of you home, Veritas Live Online is the solution for you. Veritas offers live 6-week courses with classes held  twice a week,each comprised of 3-hour sessions. Veritas bring the structure and impressiveness of a classroom experience to your computer screen. If you have to miss a class, no problem – everything is videotaped and can be reviewed later. The live lecture experience is the best out there. High definition video and studio-quality audio show both the instructor and the class presentation. Its interactive technology enables live polling and live messaging which keep the students engaged throughout. What really sets Veritas apart are their instructors. A tiny fraction of the 99th percentile of test-scorers who are hand-picked for their outstanding communication skills.
The Veritas course covers a wide-range of material, spending most of its time emphasizing what they call "higher-order thinking". The course is built out of three stages, which repeat for every new topic. First, a Skillbuilder section, which goes over the fundamentals of each topic. Next, the Skills Meets Strategies section, focuses on the right way to apply fundamental knowledge to different kinds of question. Finally, a section on learning to Think Like the Testmaker, provides behind-the-scenes insight into how questions are written and which skills they aim to examine. Therefore, shedding light into the right strategy to approach them.
Price
The price for Veritas Live Online is $1,402.
What You Get
36 hours of live online courses, thousands of practice questions, continuous access to instructors. You also get practice tests which use similar adaptive technology to that used on the actual GMAT. Thus, having a claim to being the most accurate diagnostic tests out there (aside, of course, from the GMAC CATs).
Don't Just Take Our Word For It
Veritas Live Online has excellent average ratings of 4.9/5 stars on both gmatclub and BeattheGMAT, based in both cases on hundreds of review.
One More Thing
The course can be retaken for free for a 12-month period. It also includes an 'improvement or your money back' guarantee if you're retaking the test.
Getting ready to apply for your undergraduate or graduate program? Find out more about the different types of standardized tests.