Everything to Know About MOOCs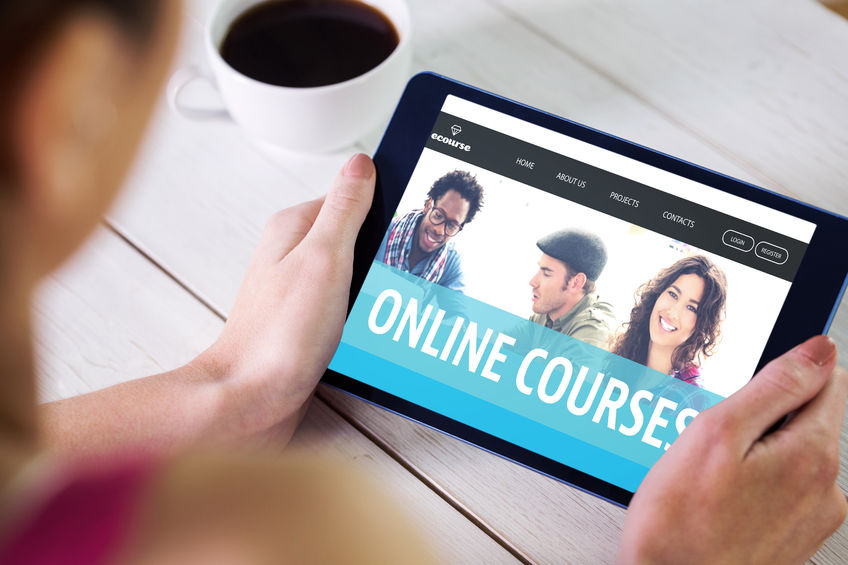 In the digital age, educational institutes have come up with a way to provide affordable education opportunities to the masses. Behold the Massive Open Online Course: a college-level class offered entirely on the internet with little to no eligibility requirement. Just about everyone can take MOOCs, and many of them are completely free of charge. How do MOOCs work and are they a good choice for our education? Read on to find out!
What Is a MOOC?
A Massive Open Online Course is a class offered completely online and open to the masses. MOOCs use traditional teaching materials, such as books and lectures, as well as forums to help students and educators communicate with one another. The "open" element of a MOOC allows for nearly an unlimited number of students to enroll in a class at any given time.
A Brief History of MOOCs
MOOCs have been in development since 2006, but they experienced a huge surge in popularity in 2012. In fact, the New York Times referred to 2012 as "The Year of the MOOC." Once a handful of high-end universities started offering free courses online, other learning institutions saw the need to jump on the bandwagon. Soon there were thousands of MOOCs available all throughout the year, and students were jumping at the chance to expand their education.
Since then, MOOCs have died down slightly in popularity. This is similar to a fad diet that becomes a huge success, followed by a dramatic downturn. After the hype subsides, popularity should rise once again until it eventually reaches a plateau.
How Are MOOCs Regulated?
Many MOOCs do not provide college credit. They offer college-level information for people interested in the education, but they are not regulated like a college course. It would be impossible for a professor to grade papers for 160,000 students, but that doesn't mean that 160,000 people cannot benefit from the information. MOOCs mostly benefit people trying to enhance their current knowledge, not those trying to earn a degree.
What Types of MOOC Classes Are Available?
There are MOOC classes for almost every subject, from business management, to art, to computer science, and more. Many of these courses are broad and introductory, giving students a chance to learn a little about a subject before advancing into specific sectors of the field. For instance, if you were interested in computer programming, you could take MOOCs for several computer languages to learn the basics. Then you may consider enrolling in a university full time for a more extensive education.
Popular MOOC Providers
Most MOOC providers offer courses from multiple educational institutions. For instance, Stanford University has its own MOOC provider (Stanford Online), but it also has courses on several other platforms. Some of the most popular MOOC platforms include:
edX: Courses from MIT, Harvard University, Dartmouth College, Cornell University, UC Berkeley, Boston University and more.
Coursera: Courses from Stanford University, Princeton University, University of Maryland College Park, Arizona State University, and more.
Udacity: Courses from Google, Facebook, San Jose State University, Georgia Institute of Technology, and more.
OpenClassrooms: Courses from Microsoft, Google, IBM, Zendesk, and more. 
Open2Study: Courses from a number of universities in Australia, as well as the South China University of Technology.
The list goes on, and there are more MOOC providers developing every year. Enrolling in one of these platforms is as simple as registering as a user on the website.
Do MOOCs Count for College Credits?
For the most part, MOOCs do not count as college course credits. However, some universities have recently created MOOCs that could be used for single course credits or credits toward a sequence of classes. For example, Arizona State University now has 13 freshman-level courses available on edX that can count for college credit upon completion. This structure is still in its infancy, but it could allow students to get through the basics in college at a highly discounted rate.
Free vs. Paid MOOC Classes
Some MOOC classes are completely free, and others cost a small fee to complete. The fee covers the education materials available with the course, and it gives universities/providers a chance to earn money from the classes they provide. Most courses that provide college credit will require a fee of some sort. You may take a free version of the course to learn the same information, but you will not get college credit upon completion. MOOCs still cost much less than standard college courses, with prices often ranging from $45 – $100.
Using MOOCs to Enhance Your Resume
Even if you cannot get college credit for a MOOC you take, you can use it to enhance your resume. In the education or accomplishments section of your resume, include "Independent Study in…" or "Continued Education in…" This shows employers that you have taken an extra step in your education, which shows that you will go above and beyond in your career. All it takes is a small leg-up to make you the best candidate for the job.
If you need a college degree or college course credits, MOOCs may not be the best fit for you. If you're purely looking to enhance your mind and your skillset though, MOOC classes are an excellent opportunity to gain knowledge and expand your portfolio. Explore the opportunities available for you, and you may untap a passion you never thought possible.
Not sure where to start with finding scholarships? We have tips on where to look!
The information provided on this blog is for informational purposes only. It is intended to provide opinions and educational information. It is not intended as individual advice and should not be taken as substitute for professional advice. We assume no responsibility for errors or mistakes. In no event is ScholarshipOwl or the individual authors liable for any special, direct, indirect, consequential, or incidental damages, arising out of or in connection with the use the Service or information provided. We reserve the right to make deletions, additions, or modifications to the content at any given time without prior notice. We may link to third party websites. In some cases we may be compensated on an affiliate basis when users take certain actions. In order to comply with FTC guidelines we want to be transparent that ScholarshipOwl may get compensated by companies and/or partners based on an affiliate or advertiser partnership. We might get compensated for example for mentioning partners, by you, the user, making a clicking, purchasing, or signing up for a product or service through a tracking link. In no way are we responsible for the accuracy, relevance, timeliness, or completeness of any information on these external websites.