How to Get a Soccer Scholarship
Ah soccer. The most popular sport in the world. Many high schoolers dream of winning a scholarship to play soccer in college. It is an incredible opportunity for athletes to pay for their education while continuing to compete. 
The NCAA sponsors three soccer divisions. Scholarships are available at the Division I and II level. They are also available at NAIA schools and junior colleges.
Scholarships may cover all or some of a student's tuition. Because soccer is an equivalency sport, coaches can split scholarships how they see fit. 
If you are determined to play soccer in college on a scholarship, you're going to need to work very hard. Scholarships are awarded to the best athletes who demonstrate their capability to compete at such a competitive level. Here is how you can get a soccer scholarship in college.
How to Get a Soccer Scholarship
There are several steps you will need to take to increase your chances of winning a scholarship. The earlier you commit yourself to taking these steps, the more time you will have to prepare yourself for getting recruited. 
Start Early 
When you reach high school, it is important that you get on your high school's varsity team as early on as possible. Recruiters look for students who have been playing on varsity for at least a few years.
Focus on Soccer 
If you are serious about playing soccer in college, you should consider giving up other sports in high school. The scholarship process can take a lot of time and energy. You won't want to feel drained by other sports you are playing.
If you're worried about staying in shape during the off season, try joining a private soccer club. There are private soccer leagues all over America. They provide a good opportunity to play soccer during your offseason. 
Private clubs can also be great if your high school's soccer team isn't at a very high level. If you are better than players on your high school team, it will give you a chance to play with other players at your level. Recruiters will also see that you are serious about soccer. 
Develop Relationships with High School Coaches
Developing a relationship with your high soccer coach or club coach is extremely important. Your coaches serve as a bridge between you and potential college coaches. 
Be transparent with your coaches early on. Let them know of your goal to win a college scholarship. Your coaches can help you work on your weaker skills and prepare you to play soccer in college.
Choose Schools Wisely 
Most athletes have big dreams of playing for the best team in the country. But, it's important to be realistic. There are different levels of competitiveness among Division I and Division II schools. Stay true to yourself and your skill level. 
If you aren't the star of your soccer team, go after colleges that suit your skill level. Likewise, if you are a very talented player, focus on getting recruited to a higher ranked school. 
Meet Academic Requirements 
One assumption that student athletes may have about playing sports in college is that academics don't matter. But actually, failing to meet academic requirements can have major consequences.
If you hope to play for the NCAA, you must meet NCAA academic requirements. You will also have to meet the academic requirements of the school you will attend. Schools vary on their requirements. They typically include a minimum GPA, minimum test scores, letters of recommendation, and a personal statement.
Recruiters also look for well-rounded individuals. They want talented athletes, but they also want educated athletes. 
If you can show off a stellar academic record, you will be much more attractive. It will open up the door to more opportunities. 
Connect with College Coaches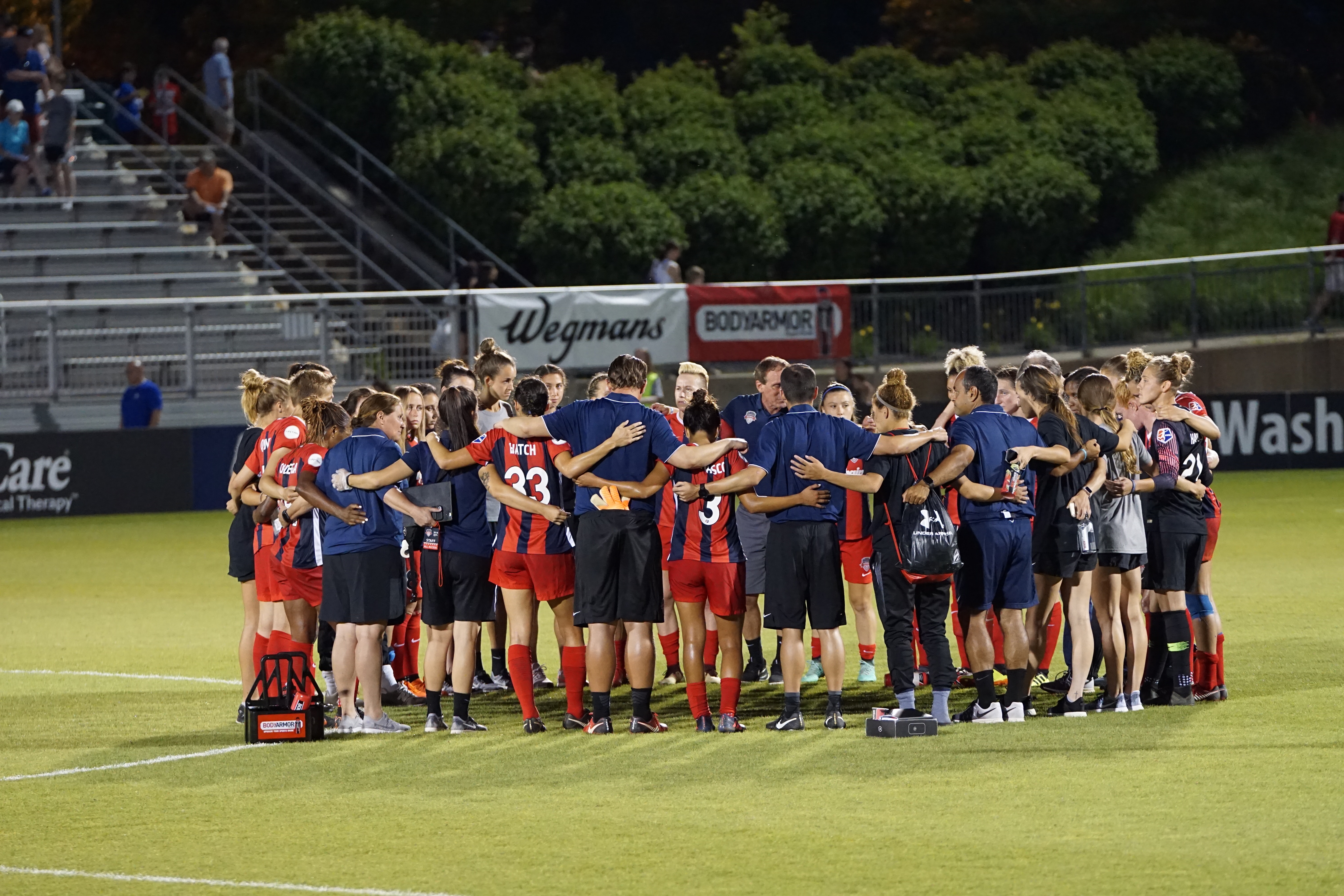 After you've chosen a few colleges that you are interested in, it's time to reach out to coaches. Coaches don't have the time or money to find all their athletes. It's up to you to find them. 
You will need to send coaches your resume and a high quality video of you playing. Your resume should include detailed statistics on your past games. You should also send a copy of your high school transcript.
It will be your responsibility to follow up with coaches. You should read up on their teams so that you can ask educated questions and have good answers as to why you're interested in joining their teams.
Never rule out a potential team. You don't know what options you may have left by the end of the recruiting process. 
Showcase camps can be a great opportunity for you to meet coaches that you're in contact with. Let coaches know where you'll be, or ask them which camps they'll be at. Don't count on being discovered at camps. Coaches usually come to see a specific athlete. 
Finally, make sure that you register with the NCAA and NAIA Eligibility Centers. You need to get cleared for athletic scholarships if you are hoping to win one.
Final Thoughts
Scholarships can be a great opportunity to get reduced or free tuition. In exchange, you will get to continue competing in soccer. Keep in mind that they are very competitive and you are going to have to put in a lot of effort to win. You know the expression: nothing in life that's worth anything is easy. Good luck! 
The information provided on this blog is for informational purposes only. It is intended to provide opinions and educational information. It is not intended as individual advice and should not be taken as substitute for professional advice. We assume no responsibility for errors or mistakes. In no event is ScholarshipOwl or the individual authors liable for any special, direct, indirect, consequential, or incidental damages, arising out of or in connection with the use the Service or information provided. We reserve the right to make deletions, additions, or modifications to the content at any given time without prior notice. We may link to third party websites. In some cases we may be compensated on an affiliate basis when users take certain actions. In order to comply with FTC guidelines we want to be transparent that ScholarshipOwl may get compensated by companies and/or partners based on an affiliate or advertiser partnership. We might get compensated for example for mentioning partners, by you, the user, making a clicking, purchasing, or signing up for a product or service through a tracking link. In no way are we responsible for the accuracy, relevance, timeliness, or completeness of any information on these external websites.