Don't Forget to Ask Your College Interviewer These Questions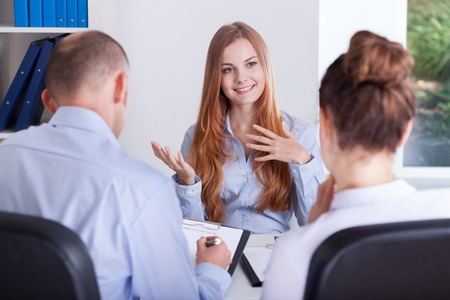 College interviews aren't exactly common, but you may go through one if you're applying to a specialized school or program. Most colleges and universities have far too many applicants to interview everyone individually, but in a school or degree program with limited space available, an interview may be used for the selection process.
While you rehearse answers to college interview questions, you also need to think about questions to ask a college interviewer. Here are some sample questions to help get you started.
Why You Should Ask Questions During a College Interview
What is the purpose of asking questions during a college interview? This shows the school that you are genuinely interested in the program, and that you're confident your credentials will help you get in. If you ask questions pertaining to statements made during the interview, that shows the interviewer that you are actively listening to the conversation.
Asking questions also gives you a chance to show your existing knowledge. For instance, if you want to pursue a specialized doctoral program, you may ask if the master's program you're interviewing for will provide a sufficient track for your future. "Do you offer courses related to XXX? I didn't see any on your website, but several of your professors have a background in this field."* The fact that you're already planning that far ahead will impress the interviewer and increase your chances of admission.
*Note what we did there. We asked a question while showcasing research we did prior to the interview. This is a great way to make an excellent first impression.
Types of Questions to Ask a College Interviewer
There are no cookie-cutter questions to ask a college interviewer because each interview, school and degree program are completely different. Here are some types of questions to consider:
Personal questions, where you ask the interviewer about how to succeed at the school or who to contact to get a head start on the upcoming semester

Sports, internships, work study programs, and other opportunities offered by the school that may relate to your degree or to your personal interests

Questions related to previous topics in the interview – listen and respond just like you would in a natural conversation

Questions about campus traditions, to show that you will take pride in being a student of that school
You will need to tailor these questions to fit your needs, but that should give you a base to build on.
Questions to Avoid During a College Interview
Asking the right questions is extremely important, but it's also important to avoid the wrong questions. While there are "no stupid questions," you may make yourself look ill-prepared or unknowledgeable because of the questions you ask. Avoid these topics:
Questions that can be answered with simple research. If the interviewer can say "just Google it," it's probably not a good college interview question.

Questions about something that has already been answer. That shows you have NOT been listening and do not find value in the interview.

Questions about your chances: "What are my chances of getting into the program?" "What are my chances looking like compared to everyone else?" This will either make you look arrogant or desperate, and neither of those are good qualities to have.

Questions that show the school in a negative light. "I noticed that your dorms are ranked poorly on this website. Do you have plans to remodel?" No one wants to talk about their flaws, especially an academic institution.

Excessive questions about non-academic activities. You can show interest in school-wide events or extracurricular activities, but the main focus of the interview should be on academics. If you are interviewing for a sports scholarship, you can obviously ask questions related to the school's athletic opportunities.
Put yourself in the place of the interviewer. What would you want to hear and not want to hear from a potential student at the school? Avoid anything that may be considered offensive and focus on ways to enhance your status as a whole.
Additional Tips for College Interviews
Practice answering some common college interview questions so you can get the hang of the process. If you think of any questions during these practice sessions, write them down. You can actually write down all of your questions and bring them with you to the interview. Just try not to spend too much time taking notes. This is meant to be a conversation, not a lecture.
If you are currently in school, you could ask your guidance counselor or an instructor that you trust to give you a fake interview. Ask for honest feedback about your questions and answers. Set your clothing out well in advance, and wake up with plenty of time to go through your morning routine before the interview. You want to show up fresh, prepared, and ready to take on the interview with confidence.