How to Get Funding for Studying Abroad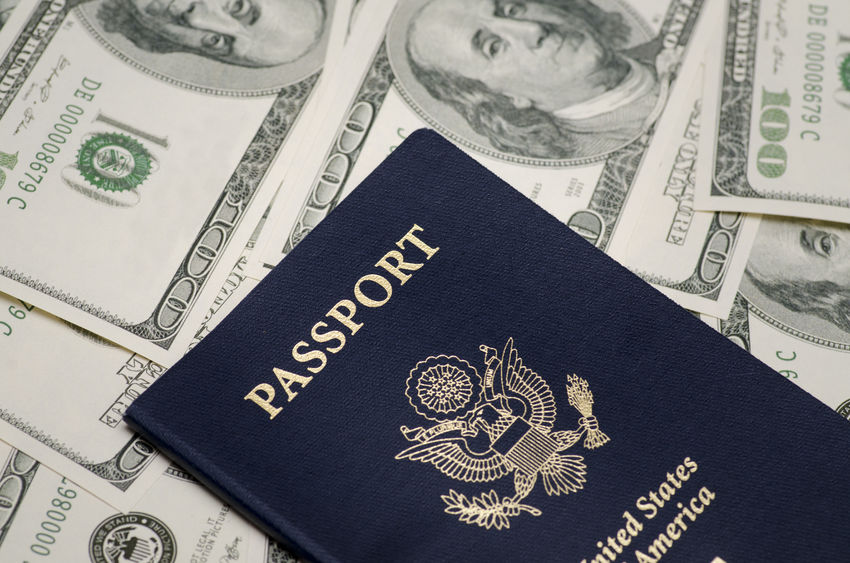 Studying abroad is a great way to learn about other cultures and expand your knowledge for a future career. Spending a semester or a full degree program in another country is costly. That's why most students seek study abroad funding before they start their journey. If you're on the hunt for free money for international studies, check out this guide. We'll show you how to get funding for studying abroad.
Study Abroad Scholarships
Perhaps the most popular way to get funding is through study abroad scholarships. These awards vary in value and eligibility requirements. The Council On International Educational Exchange is a well-known source for study abroad scholarships. They also have grants for low-income households. The Boren Scholarships are another source of study abroad funding, ranging in value from $8,000 to $20,000.
While study abroad scholarships are valuable, they may not cover the full cost of education. For instance, some scholarships only cover the cost of tuition. You would still need additional funding for housing, books, school supplies, class fees, and other expenses. Study abroad scholarships are also highly competitive, so it is important to explore all of your options when searching for financial aid.
Work-Study Programs
Many colleges and universities offer work-study programs to help students pay for schooling. In exchange for funding, you will do some form of work for the school. This may include working in the library, working at an on-campus restaurant, managing a dormitory floor, or other services. You may get paid a wage in addition to your financial aid, or you may simply work to cover your funding. You do not have to repay any money earned through work-study, but you must complete the requirements in your contract.
Federal Aid for Studying Abroad
The U.S. government offers federal student aid for some international schools. The aid comes in the form of student loans, mostly through the William D. Ford Federal Direct Loan (Direct Loan) Program. Loans range from $5,500 to $20,500 per year, depending on enrollment status. Any money you accept from a student loan must be repaid. You can defer payments until after you graduate, or you can make payments while in college.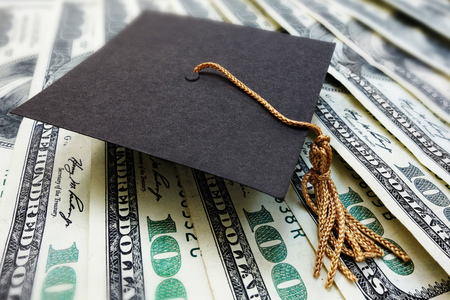 Federal aid is only available for select schools, including many international medical schools. You may review the list of international schools that accept federal student loans on the Federal Student Aid website. This list is updated quarterly. If the school you wish to attend is on the list, you may complete your yearly FAFSA to apply for a loan. At the end of the application, you will see how much funding you qualify for based on your financial need.
How to Save Money While Studying Abroad
Lower your costs while studying abroad, and you won't need as much funding to pay for school. Here are some tips to get started:
Look for the most affordable housing available.

The school may require you to live on campus, or they may allow you to live off campus. Either way, find out what the most affordable housing option is for you. This may involve roommates or living in economy dorms. Housing is one of the most expensive elements of studying abroad. The cheaper you can get it, the better.

Consider your utilities in your housing prices.

If you can stay somewhere that includes all bills in the rent payment, that may be cheaper than paying all the bills separately. It's also less to worry about when you are in an unfamiliar country. Ask about utilities when you compare apartments and dorms to find the best option for you.

Avoid buying souvenirs.

You may be tempted to get something special for all your friends and family, but that's more you'll have to bring back with you. If you do want to send a set of gifts home, mail them out before you leave the country. That way, you don't have to pay for heavier luggage or an extra bag on the plane.

Eat at home as much as possible.

You can explore the local cuisine, but do not rely on restaurants to feed you. Find the closest grocery store to your housing, and learn what's available near you. Plan meals that you can prepare in your dorm or apartment, but keep in mind which appliances you have on hand. If you only have a mini fridge and a microwave, you may have to get creative with meal prep.

Use public transportation.

Renting a car can be incredibly expensive. If you use public transit, you can get around town without paying a fortune. Some transit systems offer discount passes for students.

Communicate through Skype.

International phone plans and calling cards are also quite pricey. Save money by communicating through a free service like Skype. You could also use any messenger app that works internationally, as long as it operates off Wi-Fi.
Use the tips above to get and maintain study abroad funding, and you're sure to have a great time overseas.
The information provided on this blog is for informational purposes only. It is intended to provide opinions and educational information. It is not intended as individual advice and should not be taken as substitute for professional advice. We assume no responsibility for errors or mistakes. In no event is ScholarshipOwl or the individual authors liable for any special, direct, indirect, consequential, or incidental damages, arising out of or in connection with the use the Service or information provided. We reserve the right to make deletions, additions, or modifications to the content at any given time without prior notice. We may link to third party websites. In some cases we may be compensated on an affiliate basis when users take certain actions. In order to comply with FTC guidelines we want to be transparent that ScholarshipOwl may get compensated by companies and/or partners based on an affiliate or advertiser partnership. We might get compensated for example for mentioning partners, by you, the user, making a clicking, purchasing, or signing up for a product or service through a tracking link. In no way are we responsible for the accuracy, relevance, timeliness, or completeness of any information on these external websites.