Art Scholarships
Would you like an art scholarship? This fabulous guide will give you info on everything you want to know about art scholarships including arts degrees, how to create your art portfolio, salaries, top art schools, and scholarships! Read more about all the things you can do with an art degree and how to win some art scholarships...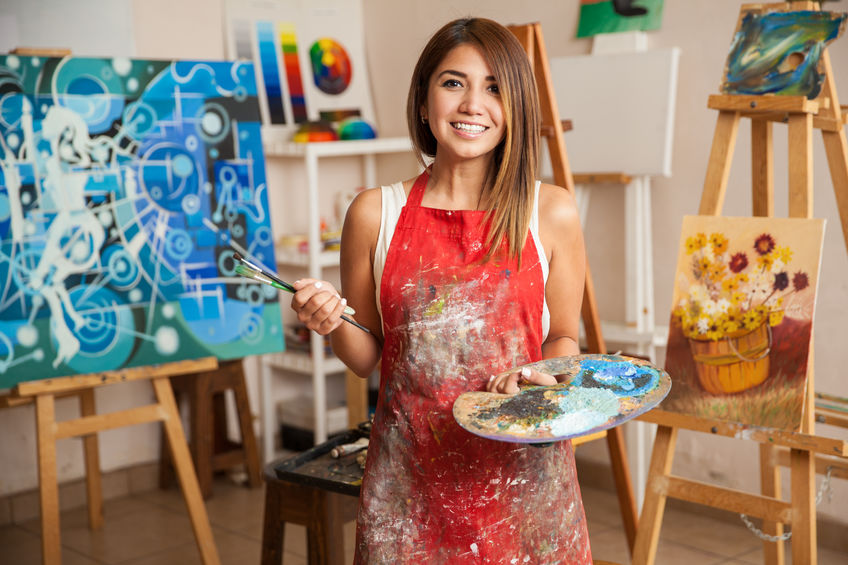 Do you love art? Do you spend your days dreaming of a career painting or drawing? Do you spend hours designing on your computer everyday? Many students who love art consider a career in an art-based profession. This could mean fine arts, design or even art history. After making the decision to attend art school you must face the important question: how will I finance my studies?
In this guide we will outline everything you need to know about studying art and having an art-based career. We will discuss the best schools, potential jobs and most importantly, how to get an art scholarship!
But first, ask yourself a few simple questions. Where do you want to go to school? What type of art do you want to study? Do you have a portfolio with your previous work? These questions are critical in being able to narrow down your scholarship search.
Art scholarships are based on talent. All scholarships will also ask for your academic record (grades), but the first priority is on your achievements and raw talent. For experienced artists, this can often be an advantage.
Different Types of Art Degrees
Bachelor of Fine Arts, Bachelor of Arts, Bachelor of Creative Arts, a major in art, studio art, or art history…. With so many different degree options no wonder there is confusion. Next we'll take a look at each degree and the differences between them so you can make an informed decision about which degree is the best fit for you.
THOUSAND OF SCHOLARSHIPS
1 CLICK AWAY
Get your FREE TRIAL right now!
We do all the work, and you reap all the rewards. Save time and concentrate on what's really important to you.
Bachelor of Fine Arts (BFA)
A BFA is the standard undergraduate degree for art students. This degree is suitable for those looking to study visual or performing arts. This degree has a studio component. Approximately two thirds of this degree is art study and only one third focusing on the liberal arts (which is a main distinction from a BA in Art).
Most BFAs require students to choose a specialty. These specialities may include: ceramics, drawing, animation, visual arts, sculpture and more. Certain schools do choose to give a wider education in arts in general. A BFA is typically a four-year degree but sometimes takes longer because of the studio requirements.
Internationally this degree is often called a Bachelor of Creative Arts (BCA) or Bachelor of Arts (BA) in Fine Art.
Many students are interested in majoring in studio arts. This degree often requires completing a senior project and visiting museums and galleries. In addition to studying both art and other academic subjects you will need to spend many hours in the studio. Studio art majors fall under BFA or BA degrees. Check out more information about this subject here.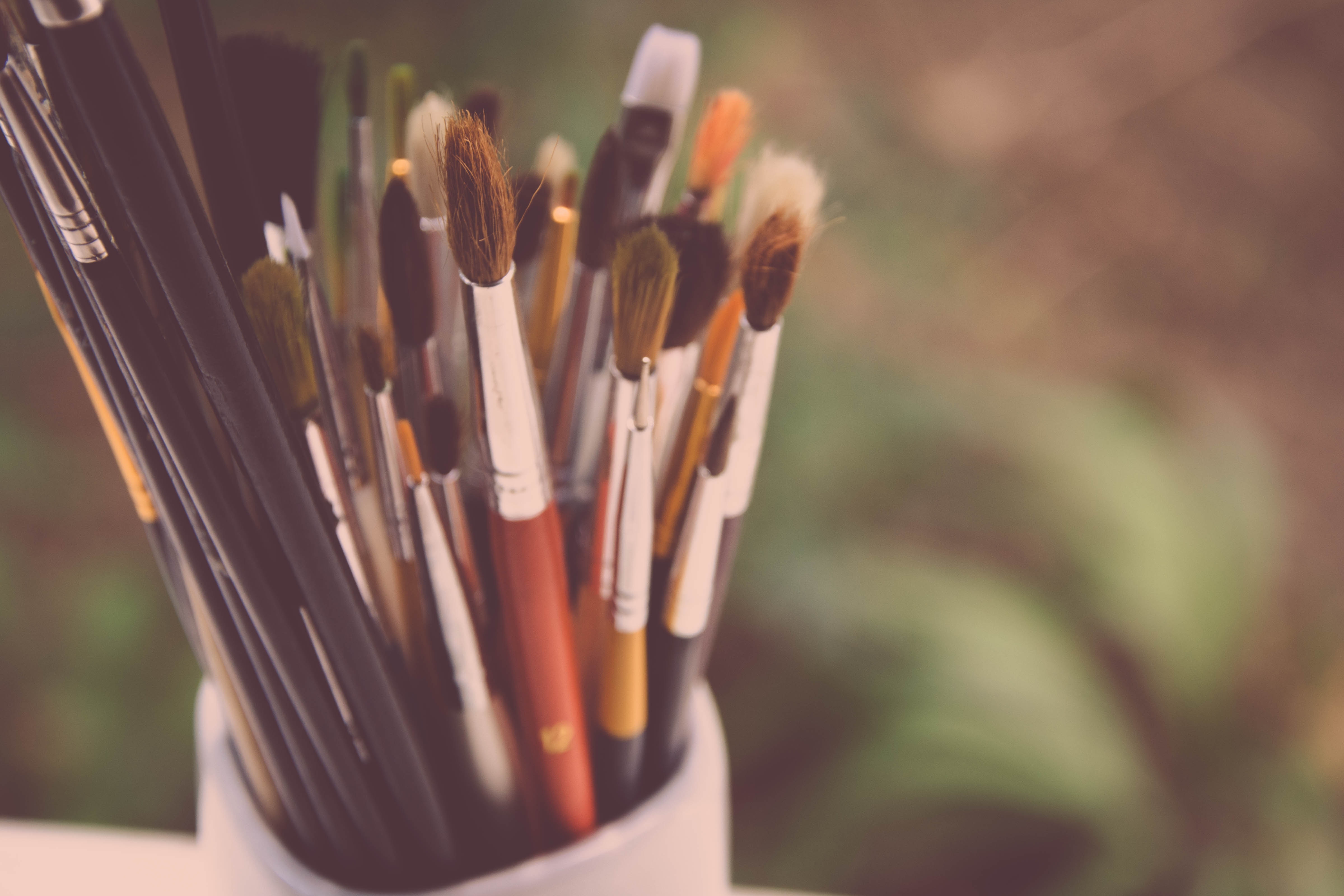 Bachelor of Arts (BA)
A BA with a major in art is an undergraduate degree that typically takes four years to complete. The main difference between this degree and a BFA is the liberal arts requirements. As opposed to the BFA, in the BA of Arts you will study two thirds liberal arts and one third visual arts (this is the opposite of the BFA!).
Deciding on a BA vs. a BFA
This decision is very dependent on your career goals. A liberal arts education (BA)  gives you many career options and a well-rounded education. In a BFA you will be very focused on your specific fine arts major. This will prepare you well for an arts career but not for other things. It is important to think about your chances of success with a BFA and to decide if you would rather choose a more general degree. Don't forget that the lifestyle of an artist can be very difficult. If you're passionate, go for it! Don't take the decision lightly.
B.A. in Art History
Studying art history has become very attractive today. The degree provides students with many skills that can be translated into a wide variety of careers. These include critical thinking, aesthetics, memory and pattern recognition and more.
By studying art history not only will you learn about the history of art, you will learn more about human culture. You will learn history from a different point of view. There are many different career paths that you can take after studying art history. These include museum curator, art dealer, art writer and more.
Creating your Art Portfolio
Art is a competitive field. Getting into school and receiving scholarships can be difficult and stressful. We're here to help! Your first step is to build an art portfolio.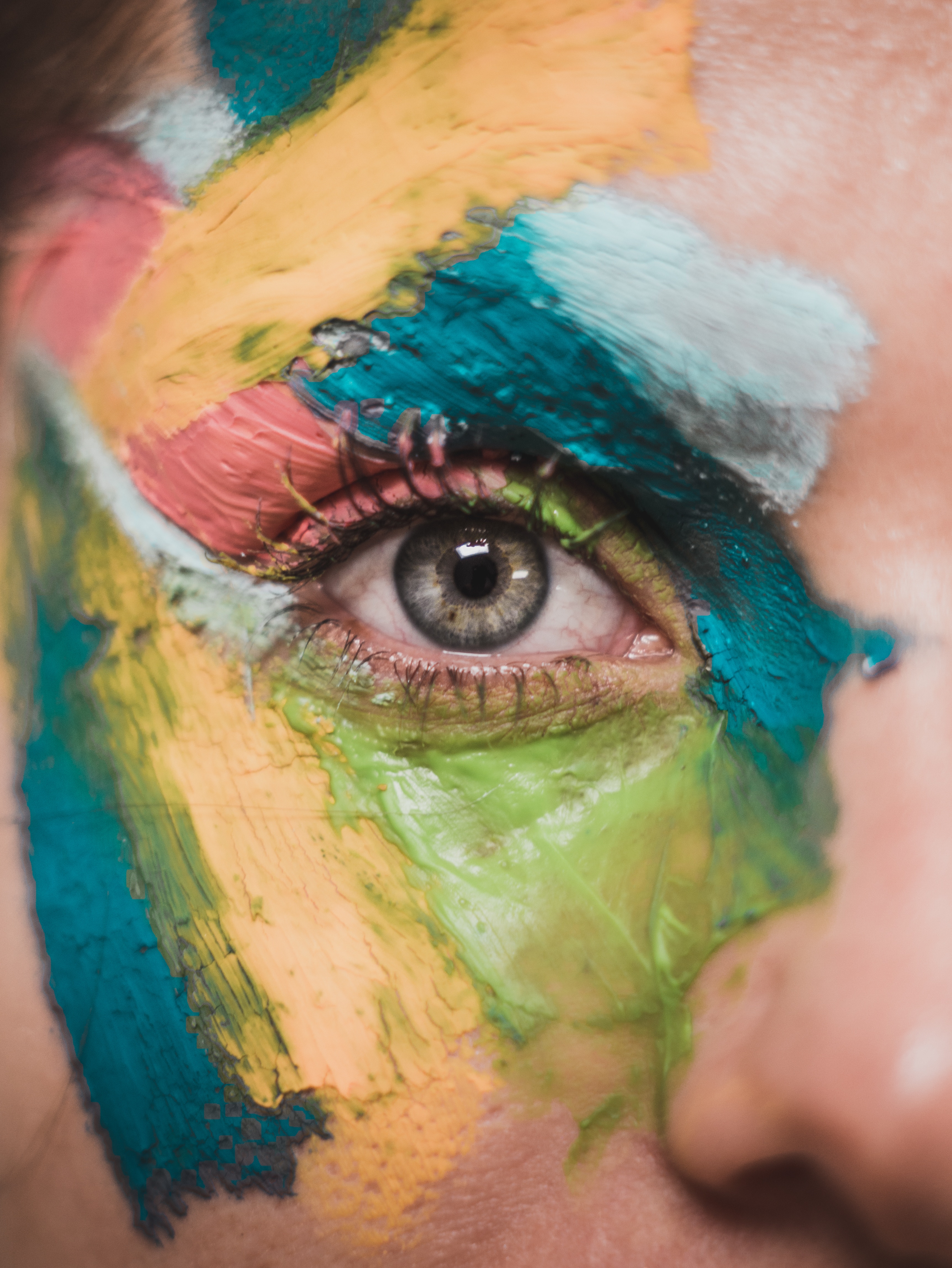 Portfolio requirements can differ per institution and are also based on specific scholarships. But the idea is the same for everyone: presenting your work and showing how it has evolved and developed over time. Your portfolio should show who you are as an artist and highlight your creativity and skill. We recommend researching the different requirements to make sure you are giving the institution what they want to see.
For example, did you know that most art schools will want to see examples of observational drawings in your portfolio? An observational drawing is just what it sounds like. You need to observe something and draw it! This is true even if you are not applying for a fine arts degree. Observational drawings show a certain side to you as an artist which is critical for many professions. This includes fashion design and architecture for example.
Do not take the portfolio lightly! It is your chance to shine and show the art school/scholarship who you are as an artist. Check out this article to get more ideas and tips for creating the best portfolio possible.
Top Art Scholarships
As we said, there are tons of art scholarships out there. It is important that you limit your search to the type of art you want to study. Additionally, in many cases scholarships may be available through the college or university you are accepted to.
In order to find the best scholarship for your studies, it is important to narrow down your search according to field. Most art scholarships are based on talent and your portfolios. Some will provide you with materials and supplies based on your fine arts field. Others may even give you the opportunity to be paired with an artist mentor to guide you.
Art school is expensive and incredibly competitive. The same goes for art scholarships. It's important to show your top work in order to be considered.
Best Art Schools
Everyone wants to go to the best art school possible, right? We've gathered up some information about the top art schools in the US and also internationally. Take a look.
United States
Parsons the New School For Design, New York. Parsons is a worldwide leader in design and fashion. With a teacher-student ratio of 1:9 the small intimate setting is grounds for success.

Pratt Institute, Brooklyn, New York. Famous for architecture and design. Pratt is consistently considered a top art college.

California Institute of the Arts (CalArts), Valencia, California. A private school with a wide range of studies including art, theater and music.

University of California (UCLA), Los Angeles. UCLA is a large university which is different than most other schools on this list. Top programs include drawing and sculpture.

Moore College of Art and Design, Philadelphia, Pennsylvania. This is an independent school with a BFA for women. The graduate programs are open for both men and women. The school has its own gallery.

School of the Art Institute of Chicago (SAIC). The school is in close relations with the Art Institute of Chicago. Fields of study: printmaking, fiber arts and sculpture.

Rhode Island School of Design, Providence, Rhode Island. One of the top art schools in the country offering a wide range of programs. These include apparel design, industrial design, printmaking and more. Here you will enjoy small classes and many famous artists on staff.

Massachusetts Institute of Technology (MIT), Cambridge, Massachusetts. MIT is a world leader in architecture and art and design.
International
Design Academy, Eindhover, Netherlands. Internationally recognized for its programs in design, fashion, graphic design, art and architecture. All students receive a Bachelor of Design degree.

Polytechnic University of Milan, Italy. Famous for its fashion design program (it is located in Milan afterall!)

Ecole nationale superieure des Beaux-Arts, Paris, France. One of the most recognized art schools in the world. Many famous artists have passed through its doors.

Pantheon-Sorbonne University, Paris, France. Nicknamed "Paris 1", this school is famous for its plastic arts (sculpture and ceramics).

Royal College of Art, London, England. This school is focused on postgraduate degrees in art and design. Considered one of the world's top art schools.

University of the Arts London, England. The university is made up of six different art colleges. It is considered one of the world's top ten arts schools and has many areas of expertise.

The Hong Kong Polytechnic University, Hong Kong. This is the only Asian art school to be considered in the top 25 design schools worldwide.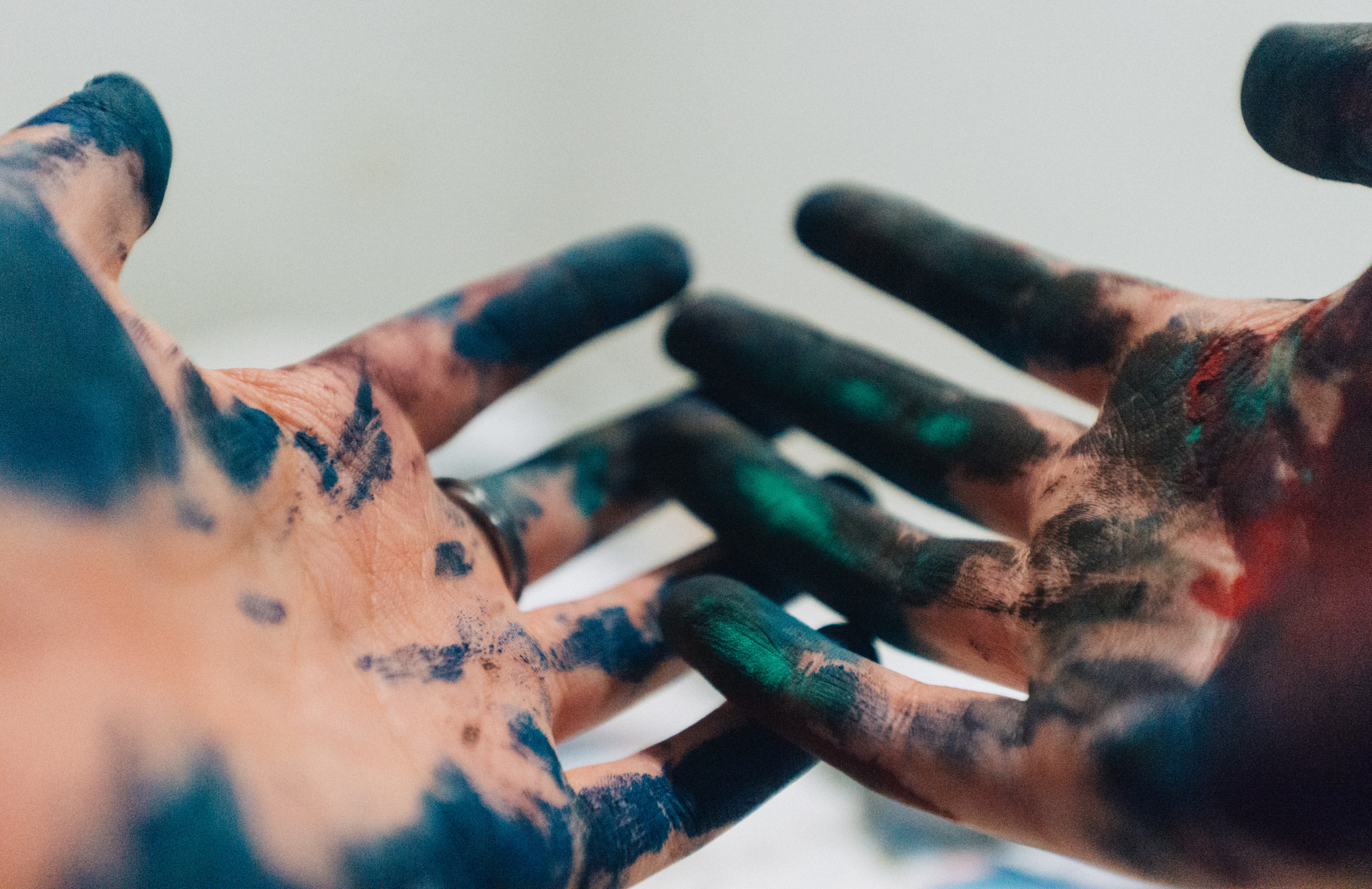 There are many art schools out there. We've listed some of the top programs worldwide but you shouldn't limit your applications to these schools only. Many local universities have public art programs.  Smaller colleges may also offer similar programs. Make sure to do your research regarding which programs are best for you!
What Can You do with an Art Degree?
The simple answer is: many things!
With a degree in fine art or art history there are many career paths open to you. After studying fine arts, many students want to become artists. This is possible, but is often a difficult path, especially in the beginning. In this work you will create your own original works in your field (drawing, painting, sculpture, installation, etc.). You may be commissioned to make certain pieces and sell them at a gallery or through an agent. If you are looking to be a fine artist you will most likely need to have a full or part-time job to fund yourself.
Many students find their degrees helpful in a wide variety of jobs. This can be true for all art degrees including BA and BFA. You can work as a gallery manager or worker, a school or college teacher or lecturer or a graphic designer. Your degree will also help you in other positions which are indirectly related to your degree. For example, being an art therapist, a museum or gallery curator or a stylist.
Art Major Salaries
As we've mentioned, there are a wide range of jobs available for those with art majors. The salary range is large and depends of course on experience and talent. We've gathered a list of the top paying jobs for students with Art majors:
Art Director- Upper level managers who oversee everything art related for productions. You'll need a BA in art or a related field and often an MBA or Masters of Fine Arts. Salary range: $42,840 to $163,430 yearly.

Art Agent/Business Manager- These professionals are experts who must always be on top of trends. They represent artists and also promote them accordingly. Minimum degree requirement of BA in art history and background as an artist. Salaries are often commission based and range from $41,740 to $116,370 annually.

Art Professor- Teach your passion to others! Most large colleges and universities require a doctorate in order to teach. Average salary: $45,370 to $88,290 yearly.

Commercial Artist- These artists create the art within advertising campaigns, magazines and more. Minimum BA in art, average salary of $43,980 to $85,160 yearly.

Animator- Who doesn't want to work for Disney? In this job you'll create the moving images used in a wide range of multimedia. BA in art of computer graphics, salary range of $45,750 to $82,860.

Graphic Designer- These designers may make visuals for public or private organizations. Graphic designers used computer software and often hand sketched drawings. BFA or BA in graphic design, salaries range between $33,410 to $59,410 yearly.

Art Gallery Dealer- These industry experts buy and sell different kinds of art. They work with many different professionals in the art industry. Most art gallery dealers have graduate degrees in art history. Salary range: $30-70,000 annually.

Advertising Designer- Create and producing advertisements for publication. BA in graphic design, art, photography or related fields. Salary range: $33,960 to $58,400.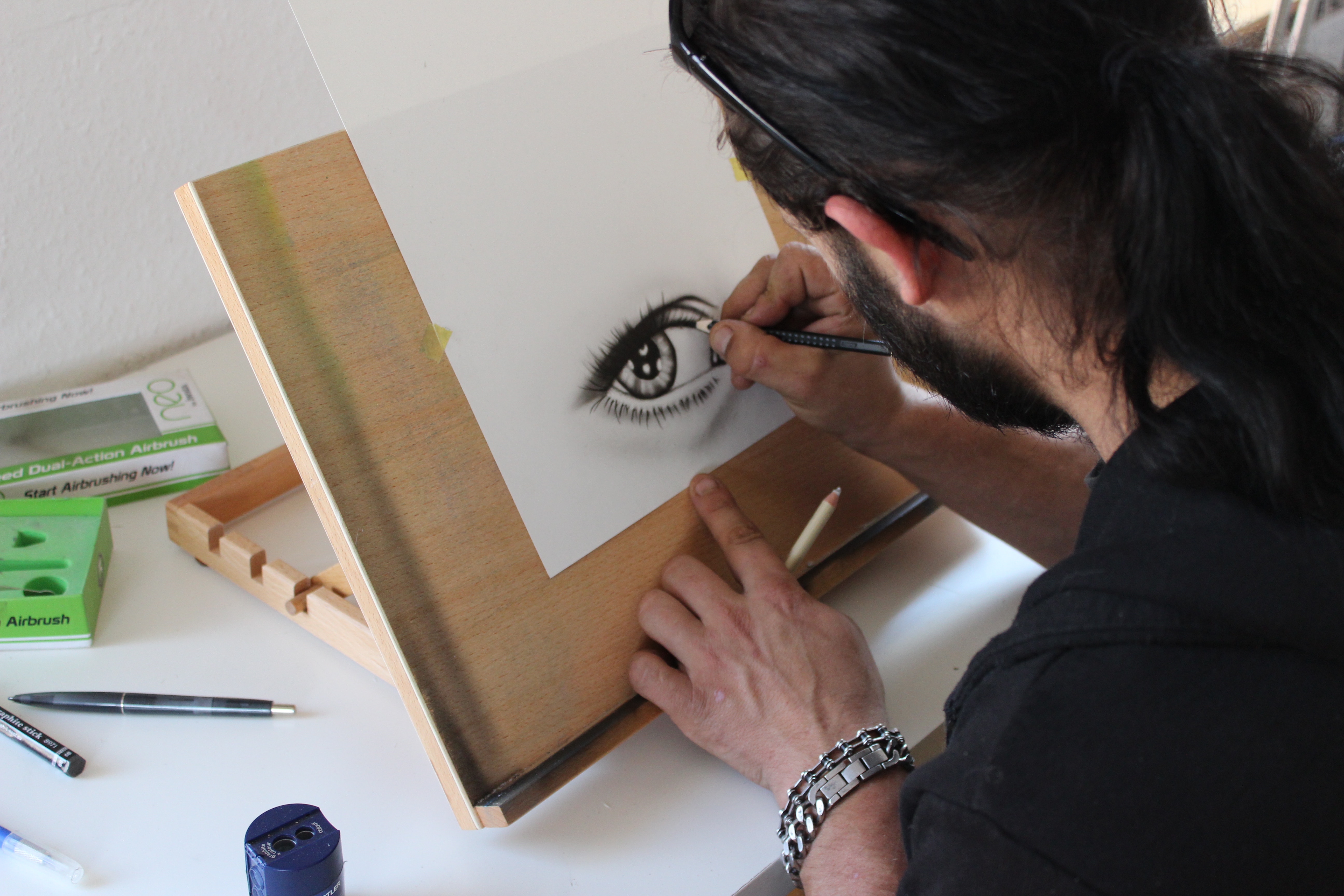 Art Scholarships and Studies – Conclusions
Art is an interesting and competitive field. In this guide we've given you a glimpse into the world of studying art. Once you've made the decision, it's important to follow the information we've presented here. This way you'll be in the best situation to be accepted to school and get scholarships.
Whether you choose to go into fine arts, art history or something else, a degree in art is undoubtedly setting you up for a bright future! Good luck!
Thinking of someone who deserves a scholarship?
Share this article and let them know about ScholarshipOwl.
The information provided on this blog is for informational purposes only. It is intended to provide opinions and educational information. It is not intended as individual advice and should not be taken as substitute for professional advice. We assume no responsibility for errors or mistakes. In no event is ScholarshipOwl or the individual authors liable for any special, direct, indirect, consequential, or incidental damages, arising out of or in connection with the use the Service or information provided. We reserve the right to make deletions, additions, or modifications to the content at any given time without prior notice. We may link to third party websites. In some cases we may be compensated on an affiliate basis when users take certain actions. In order to comply with FTC guidelines we want to be transparent that ScholarshipOwl may get compensated by companies and/or partners based on an affiliate or advertiser partnership. We might get compensated for example for mentioning partners, by you, the user, making a clicking, purchasing, or signing up for a product or service through a tracking link. In no way are we responsible for the accuracy, relevance, timeliness, or completeness of any information on these external websites.