Types of Internships for Your College Major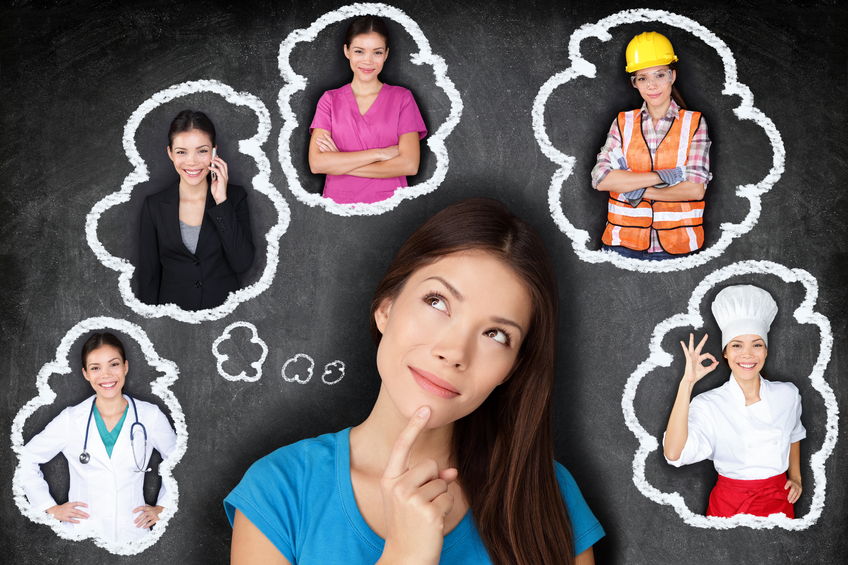 Many students in college choose to work in internships while they are studying. Internships give students experience working in a field that interests them, usually in the field that they are studying as their major. Internships are a great way to get some work experience during college and prepare for life after college. They allow you to apply what you are learning in school and see if it is a good fit for you. Getting experience first hand is very different than learning from a textbook. When you graduate college and start applying to jobs, having internships on your resume is very impressive. You will have a better chance at getting an interview for a job and have much more to talk about during the job interview.

Having an internship in a competitive field can be especially important for getting a job after college or continuing to a Master's degree. Let's look at some internship opportunities for different popular majors.
Internship Opportunities
Business Majors
Business Development internship. Students will help with market research and build relationships with clients. Students will learn how to build a successful business.
Sales internship. Students will gain experience selling to customers. The job may include making calls to customers or helping to prepare sales presentations.
Business operations internship. Students will help to improve how an organization operates, review financial reports and do administrative tasks.

Pre-Law Majors
Legal internship. This is a great internship for students thinking about going to law school. A legal internship may include private practice, non-profit, or corporate law. As a legal intern, your work may include law research, clerical support, client meetings, and helping to manage a case.
Campaign internship. S

tudents will learn about campaigning and effective public communications. They will gain hands-on experience and knowledge of political campaigns and meet and work with a candidate, helping them to win the campaign.

Public Policy internship.  Students wi

ll help identify areas of improvement within a specific field and involve the community, legislators, and businesses to inspire change. Furthermore, students may participate in lobbying efforts and agency meetings.
Journalism Majors
Journalism internship. As a journalist intern for a newspaper or magazine students will learn how to create content and interview people. They may also write articles.
Editorial internship. Students may work at a news company or nonprofit and write content and manage social media. Moreover, they will research, write and edit articles.
Social media internship. Students will help create social media posts and learn how social media impacts its audience. They will gain experience with different social media tools.
Art Majors
Graphic design internship. Interns may use a

variety of channels including print, digital, web, and video

and

l

earn t

o

create visuals, graphics, and design layouts.

Fashion Design internship. Students will assist the design department in creating sketches.
Art Museum internship. 

This is a great introduction to museum work, for students who have little or no museum experience. Interns focus on one department in the museum which is of interest to them.
Marketing Majors
Public Relations internship. Students will help create and manage a campaign. This involves writing pitches and developing PR strategies.
Digital marketing internship. Students help write press releases, do marketing research, talk with current or potential clients and learn about advertising.
Advertising internship. Students will work for an advertising agency, have in person and phone meetings, and develop media advertising and sales skills. They may learn about print and digital advertising.
Many students choose to do an internship during the summer months, to lower the stress of taking classes and working at the same time. Regardless of when you choose to do the internship, they can be a great idea for you to do on top of your coursework. There are plenty of internship opportunities out there for you to explore. If there is something specific in the field that interests you, be sure to look for an internship in that. If you do not know what interests you then be flexible and try something out. You will either like it or realize that it is not for you and then you can try something different in your next internship. Every step gets you closer to your final career goal and getting a good job after college.
The information provided on this blog is for informational purposes only. It is intended to provide opinions and educational information. It is not intended as individual advice and should not be taken as substitute for professional advice. We assume no responsibility for errors or mistakes. In no event is ScholarshipOwl or the individual authors liable for any special, direct, indirect, consequential, or incidental damages, arising out of or in connection with the use the Service or information provided. We reserve the right to make deletions, additions, or modifications to the content at any given time without prior notice. We may link to third party websites. In some cases we may be compensated on an affiliate basis when users take certain actions. In order to comply with FTC guidelines we want to be transparent that ScholarshipOwl may get compensated by companies and/or partners based on an affiliate or advertiser partnership. We might get compensated for example for mentioning partners, by you, the user, making a clicking, purchasing, or signing up for a product or service through a tracking link. In no way are we responsible for the accuracy, relevance, timeliness, or completeness of any information on these external websites.