Student Loan Forgiveness Scams
Student loan forgiveness is a great way to get relief from your student loans. If you work in public service, education, or health care, you may be qualified for the program.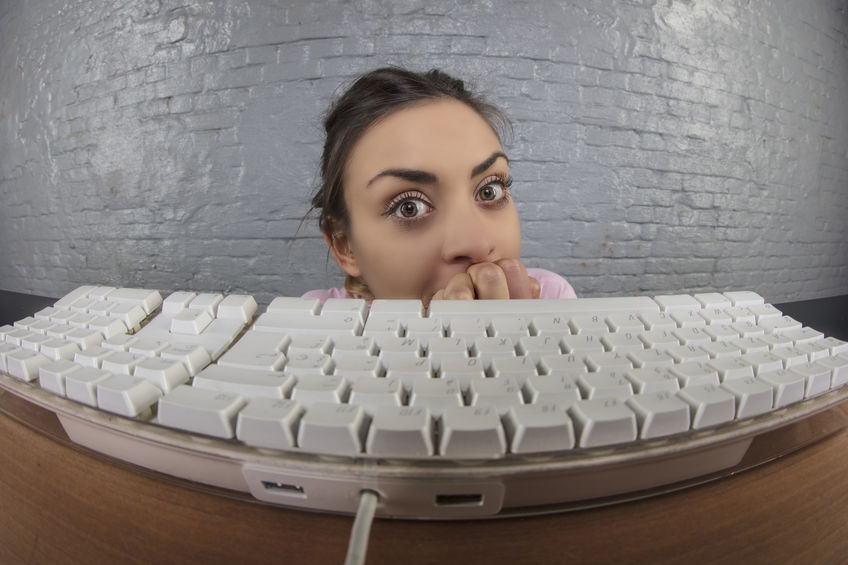 If you receive a phone call, email, or text from a company which promises to relieve you from your loans, this is likely a scam. These "relief companies" usually ask you to pay an up-front or monthly fee. Unfortunately, they are fraud and are after your money.
As student loans continue to rise, student loan forgiveness scams become more common. Companies know that students are struggling to pay their loans.
Things To Look Out For
If you are contacted by a company which makes one of the following claims, this is most likely a scam:
"We can help you reduce your monthly payment." After you pay the company a fee, you may actually be worse off and not able to get your money back.

"We work with the U.S. Department of Education." Many fraud companies make this claim. You can see a list of fraud companies banned from debt relief

here

.

"Act Immediately before the program is discontinued." Look out for companies which act aggressively and try to push you to take immediate action.

"You are now eligible to receive benefits from a recent law that has passed.

Federal student loan

programs may change." If you are actually concerned about a program ending, contact your student loan servicer or the Department of Education.
How To Identify Scams
Companies that require you to pay-up front or monthly fees- It is illegal to charge an up-front fee for this service. If a company tries to get your credit card information before doing anything, that's a huge red flag.

The company promises immediate and total forgiveness or cancellation- Nobody can promise this. Loan forgiveness programs are hard to qualify for. Most programs require that you make years of qualifying payments and are employed in specific fields. Only then can you request for loan forgiveness.

The company asks for your FSA ID password. The Department of Education and its partners will never ask you for this information. This ID is used to sign legally binding documents electronically. The scam company can use it to make changes to your account. Never give the FA Id password to anybody.

The company asks you to sign and submit a third-party authorization form. This form will allow these companies to talk to your federal loan servicer and make decisions for you. The companies want to be able to change your account and contact info.

Companies that have spelling and grammar errors. Their communications, such as their emails and letter, may look formal but they often contain a lot of spelling and grammar errors. This is a clear sign that they aren't affiliated with the ED.
If you already shared your information with these companies, take the following steps as soon as possible:
Immediately log in and change your FSA ID.

Contact your federal loan servicer and cancel any third-party agreement that is on file. Make sure that no action which you didn't authorize was taken.

Contact your bank or credit card company and stop payments to the company.

Consider filing

 a complaint with the FTC
If you have federal loans, you can deal with your student loan servicer directly or get information from the Federal Student Aid website. If you have private loans, contact your servicer to see what kind of repayment or forgiveness programs it offers.
If you qualify for the student loan forgiveness program, it can be a great way to reduce your student loans. You just need to make sure that you go the safe and secure route.
Remember, there are no third-party debt relief companies that have a direct relationship with the U.S. Department of Education. Plus, there's nothing companies can do for you that you don't do yourself for free. Free assistance through legitimate loan servicers can be found here.
The information provided on this blog is for informational purposes only. It is intended to provide opinions and educational information. It is not intended as individual advice and should not be taken as substitute for professional advice. We assume no responsibility for errors or mistakes. In no event is ScholarshipOwl or the individual authors liable for any special, direct, indirect, consequential, or incidental damages, arising out of or in connection with the use the Service or information provided. We reserve the right to make deletions, additions, or modifications to the content at any given time without prior notice. We may link to third party websites. In some cases we may be compensated on an affiliate basis when users take certain actions. In order to comply with FTC guidelines we want to be transparent that ScholarshipOwl may get compensated by companies and/or partners based on an affiliate or advertiser partnership. We might get compensated for example for mentioning partners, by you, the user, making a clicking, purchasing, or signing up for a product or service through a tracking link. In no way are we responsible for the accuracy, relevance, timeliness, or completeness of any information on these external websites.