Everything About PSAT and PSAT 10 Scores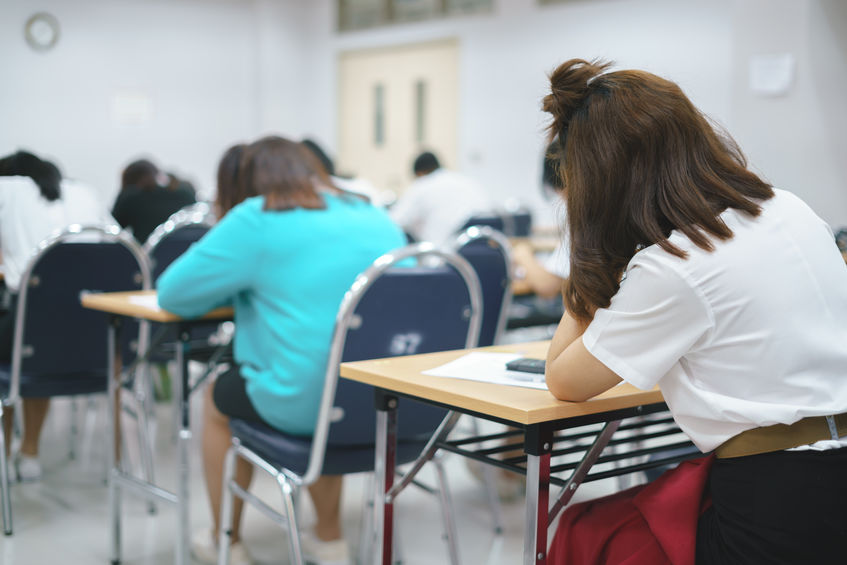 The PSAT and PSAT 10 are assessment tests which measure a student's college readiness. 
Only sophomores can take the PSAT 10. Sophomores and Juniors can take the PSAT. 
Both tests serve as practice tests for the SAT. They assess students in the following subjects: reading, writing and language, and math. They are scored similarly. 
Why PSAT Scores Matter
Understanding PSAT and PSAT 10 scores is very important. It allows you to identify where your strengths and weaknesses are. By doing so, you know where to focus more of your energy in order to prepare yourself for the SAT and college. 
The PSAT is more important than the PSAT 10 because your scores can be used to compete for the National Merit Scholarship. Still, taking the PSAT 10 during your sophomore year can help you prepare for the PSAT and SAT. If you know early on what your problem areas are, you have more time to improve these skills. It can also help you decide which AP classes to take during your junior year of high school.
How PSAT Scores are Calculated
The first thing to know about the PSAT and PSAT 10 is that there aren't any penalties for incorrectly answering a question. That means that it is always worth it for you to guess, even if you aren't sure of the answer. 
A student's raw score is calculated based on the number of correct answers they give. The raw scores are then converted to scaled scores between 160-760. This is done because the difficulty of the test may change depending on the version a student takes. Converting the scores prevents one student from having an advantage over another.
The scaled scores are the scores you see on your score report. You will see two scaled scores between these values; one for math and one for reading and writing. 
Understanding the Score Report 
The following are scores you will see on the score report:  
Total Score
This is the first score you see on your score report. Your total score is a combination of your scores on the reading and writing sections and math. It ranges from 320-1520.
Section Scores
You receive a score for each section; reading and writing as one, and math. Underneath the scores you will see your score on a color-coded scale. This scale can help you understand how you're doing relative to other students. Scores in green indicate that you are exceeding the benchmark. Scores in yellow mean that you are approaching the benchmark. Scores in red indicate that you need improvement. 
Mean scores 
The mean score shows what the average U.S. student scores. 
Benchmarks
Benchmarks indicate college readiness. Scoring above or at the benchmark shows you're on the right track for college. Scoring below indicates a need for improvement. If you fall below, you should meet with your teachers and think of how you can develop those skills.
Percentile Ranks
The percentile rank shows how you scored compared to other students. If you are at the 60th percentile, you scored better than or equal to 60 percent of students. 
Other Scores Shown
For more details on how you performed in specific areas, you can look at the following scores:
Cross-Test Scores 
These scores shows a student's strength in analysis of history and social studies and analysis of science. Scores ranges from 8-38.
Sub-Scores
These scores give students feedback on their skills in the following areas: command of evidence, words in context, expression of ideas, standard English conventions, algebra, problem solving, and data analysis. Scores range from 1-15. 
Skills Insight 
To understand in greater detail which skills you need to work on, you can check out the skills insight section. This section explains what your scores say about your skills. It also provides suggestions for improving skills.
You should receive your PSAT scores between December 10th-12th. For more information on scores and to see your scores, visit the College Board of Education. 
The information provided on this blog is for informational purposes only. It is intended to provide opinions and educational information. It is not intended as individual advice and should not be taken as substitute for professional advice. We assume no responsibility for errors or mistakes. In no event is ScholarshipOwl or the individual authors liable for any special, direct, indirect, consequential, or incidental damages, arising out of or in connection with the use the Service or information provided. We reserve the right to make deletions, additions, or modifications to the content at any given time without prior notice. We may link to third party websites. In some cases we may be compensated on an affiliate basis when users take certain actions. In order to comply with FTC guidelines we want to be transparent that ScholarshipOwl may get compensated by companies and/or partners based on an affiliate or advertiser partnership. We might get compensated for example for mentioning partners, by you, the user, making a clicking, purchasing, or signing up for a product or service through a tracking link. In no way are we responsible for the accuracy, relevance, timeliness, or completeness of any information on these external websites.