How to Write a Scholarship Appeal Letter (w/Example)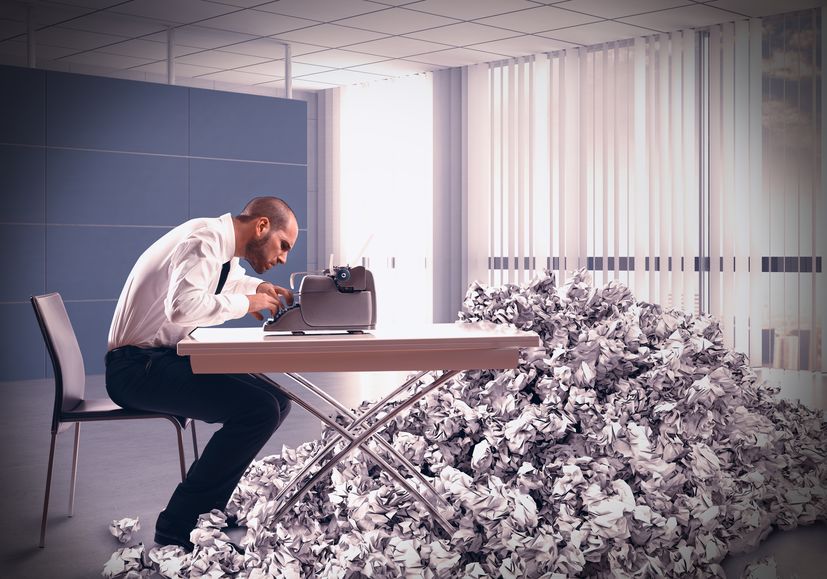 If you've won a scholarship, having it revoked is the worst possible scenario. Before diving into panic mode, there's good news. You may be able to salvage the situation. By writing a well-worded appeal letter, you might be able to turn the committee's decision around. 
In this post, we'll talk about when to write an appeal letter and what it should include. We'll also include a sample appeal letter that can be used as a template, in a worst-case scenario.  
When to Write an Appeal Letter 
There are a few situations when it would be appropriate to write an appeal letter. 
For example, if there was a change in your financial situation since applying for the scholarship. In this case, writing an appeal letter could help you get more assistance. 
A second reason that warrants writing an appeal is if your scholarship has been revoked.
Scholarships can be taken away for a variety of reasons. If you have a good reason for not meeting a scholarship requirement, then an appeal letter can help you get it back.
For example, a scholarship may be taken away if a student's GPA falls below the minimum requirement. If this happens for a valid reason, like an illness or the death of an immediate family member, then expressing this in an appeal letter could help you get your scholarship back. 
A final reason for writing an appeal letter would be if you made a mistake on the FAFSA. If you believe that this had an impact on your award, you could address this in a letter.
What Should Your Letter Include? 
Tone
In your letter, you need to ask for help without getting overly emotional to the scholarship committee. 
Instead, you should make a good argument as to why you deserve the scholarship. A successful letter does this without complaining or demanding, or being overly defensive.  
Don't beat around the bush in your letter; be upfront. There's a reason why you're appealing the committee's decision. Not being clear about your reasons won't help your case. 
Attach Documents
If you have documents that you can attach to your letter, they will help to validate your case. The more supporting information you can give to the committee, the more it will help the scholarship committee reconsider your case.
Find the right person
Finally, try and find a direct contact of a person in the scholarship committee or aid office. Make sure to address them by name: Mr. Davis, Mrs. Stevenson, etc. At the end of your letter, thank the person you're writing for considering your appeal.
Find and follow guidelines
Many scholarships already have guidelines for appealing. If you can't find where they are written, contact the scholarship committee and ask.
If you have a good case, you could end up winning the scholarship and reversing their decision. 
Remember, be polite and respectful in your letter, even if you're angry. Finally, make sure to review your letter. It should be free of grammar and spelling mistakes. 
Example Scholarship Appeal Letter
July 27th, 2019 
Mr. Joe Walker 
Office of Financial Aid 
University of Michigan
515 E Jefferson St
Ann Arbor, MI 48109 
Dear Mr. Walker, 
My name is Carl Smith, I am in my junior year at the University of Michigan where I major in electrical engineering. I am so grateful for the scholarship I have received from your institution for the last two years of college. I wouldn't have been able to attend college without it. 
Unfortunately, I have just been notified that my scholarship is ending because my GPA has fallen below a 3.0. This year, my family has been in a very difficult situation. My mother was diagnosed with cancer. As a result of her condition, I have spent a lot of time going back and forth to California, where my family lives. Of course, this has taken precious time away from the time I can dedicate to school. This hasn't allowed me to study as much as I would like, and certainly not as much as I studied during the first two years of my degree.
If you take a look at my transcripts that I have attached to this letter, you will see that up until my junior year, I maintained a GPA of 3.5. I take my studies very seriously and am passionate about my degree. 
Fortunately, my teachers have been very understanding of my situation. They are allowing me to do some make-up assignments and retake some tests. This will hopefully raise my GPA. 
A college education means the world to me. Without your help, financing my degree won't be possible. I'm requesting that you review my case and reconsider me for this award. I am under very pressing circumstances, and could use your help greatly. Thank you very much for taking the time to go over my appeal.
You will find my transcripts attached to this letter. You will also see the appeal form from your organization. If you need any other information, please contact me by phone or email and I will provide you with it.  
Sincerely,
Carl Smith
1082 Northwood Shore
San Diego, CA 
92071
810-320-8942
carl_smith11@gmail.com
The information provided on this blog is for informational purposes only. It is intended to provide opinions and educational information. It is not intended as individual advice and should not be taken as substitute for professional advice. We assume no responsibility for errors or mistakes. In no event is ScholarshipOwl or the individual authors liable for any special, direct, indirect, consequential, or incidental damages, arising out of or in connection with the use the Service or information provided. We reserve the right to make deletions, additions, or modifications to the content at any given time without prior notice. We may link to third party websites. In some cases we may be compensated on an affiliate basis when users take certain actions. In order to comply with FTC guidelines we want to be transparent that ScholarshipOwl may get compensated by companies and/or partners based on an affiliate or advertiser partnership. We might get compensated for example for mentioning partners, by you, the user, making a clicking, purchasing, or signing up for a product or service through a tracking link. In no way are we responsible for the accuracy, relevance, timeliness, or completeness of any information on these external websites.