How to Win a McDonald's Scholarship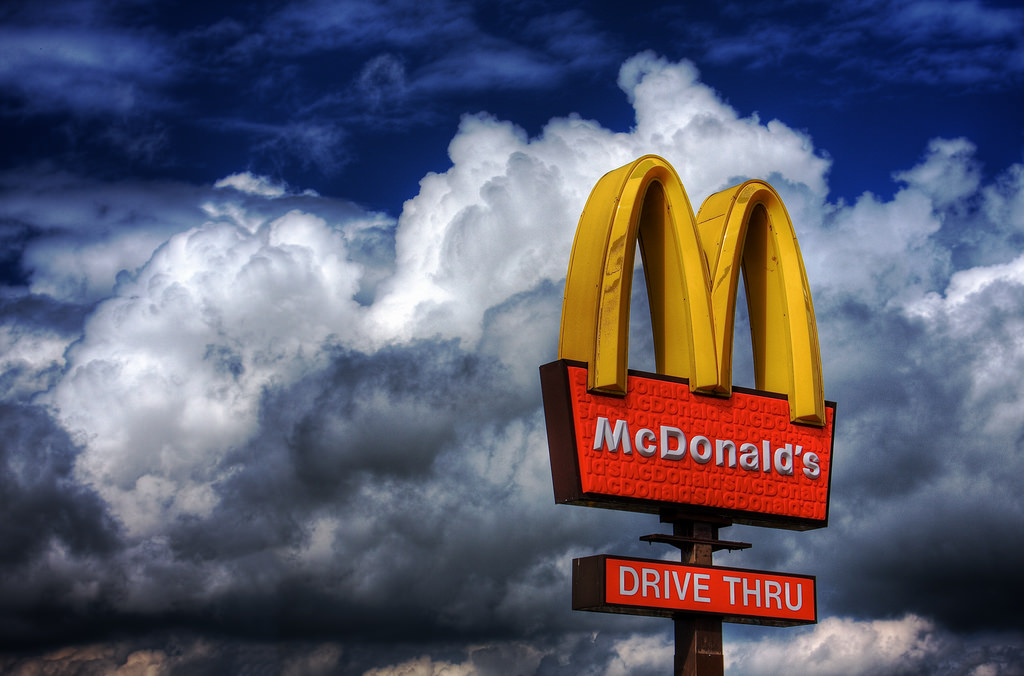 When you think of McDonald's, the first picture you probably have is of a big mac and french fries. But did you know that McDonald's also offers scholarships for college? Ronald McDonald House Charities (RMHC), a group of McDonald's, provides these scholarships. There are more than 300 charities located across the U.S.A. Since 1985, Ronald McDonald House Charities have given over $65 million in scholarships.
There are four main scholarships, each with its own eligibility requirements. Not all of the charities offer each scholarship, and some have other scholarships as well. The number and the amount of the scholarship awards may be different in the chapters. Generally, the scholarships are at least $1,000 each, and may not be renewed. Winners of a scholarship may use the money for tuition costs, books and supplies.
McDonald's Scholarship
RMHC Scholars
This scholarship is open to high school seniors of all ethnicities who show financial need and academic success. Students must write four short essays answering questions about their experience as leaders and in community service.
RMHC/Hacer
This scholarship is open to high school seniors with one or both parents of Hispanic or Latino descent. RMHC/HACER gives four more $100,000 scholarships in which the student receives $25,000 every year for four years. This scholarship is open to applicants from all over the U.S.
RMHC/African American Future Achievers
This scholarship invites students who have at least one parent of African American or Black Caribbean background to apply. Applicants submit a personal statement about their background, career goals, community involvement, and any other unique personal circumstances.
RMHC/ASIA (Asian Students Increasing Achievement)
This scholarship is open to students who have at least one parent of Asian heritage. Applicants submit a personal statement about their background, career goals, community involvement, and any other personal circumstances.
Application Requirements
For all scholarships, there are standard eligibility requirements. Applicants must be a senior in high school, under 21 years of age and have minimum GPA of 2.7. The scholarships are open only to legal residents of the US who live in a participating RMHC geographic area. Students must provide proof that they are enrolled in a college and must show financial need.
Along with the application, you need to include the following documents:
High school transcript

SAT/ACT scores

Resume

A Personal statement under 1000 words which talks about your background, career goals, community involvement, and any other personal information.

Letters of recommendation from teachers or mentors who know you well and can write about your strengths and accomplishments.
Some General Tips
Check with your local Ronald McDonald Charity to find out which scholarships they offer.

Do your  research as early as possible and start putting together what you need for the application. There are many requirements and you don't want to miss the deadline.

Ask a teacher, coach or mentor for a letter of recommendation. Moreover, this should be a person with whom you have a personal and positive relationship with.

You may only apply to one of the four scholarships, so choose the scholarship that fits you best.

Use the personal statement to show that you are serious about your education and future career goals. How will the scholarship money help you achieve your goals? What plans do you have to become a leader or impact your community? This is a good place to discuss any challenges you've experience in your life and how you overcame them.
You may choose to fill out the application on the RMHC website or pick up and mail in the application at your local RMHC Chapter. Winners are selected based on financial need, academic excellence, and the personal statement. If you meet the eligibility requirements for one of these scholarships, it is worth it for you to apply. A McDonald's scholarship is a great way to fund some of the expensive college costs, including tuition, books and supplies.
The information provided on this blog is for informational purposes only. It is intended to provide opinions and educational information. It is not intended as individual advice and should not be taken as substitute for professional advice. We assume no responsibility for errors or mistakes. In no event is ScholarshipOwl or the individual authors liable for any special, direct, indirect, consequential, or incidental damages, arising out of or in connection with the use the Service or information provided. We reserve the right to make deletions, additions, or modifications to the content at any given time without prior notice. We may link to third party websites. In some cases we may be compensated on an affiliate basis when users take certain actions. In order to comply with FTC guidelines we want to be transparent that ScholarshipOwl may get compensated by companies and/or partners based on an affiliate or advertiser partnership. We might get compensated for example for mentioning partners, by you, the user, making a clicking, purchasing, or signing up for a product or service through a tracking link. In no way are we responsible for the accuracy, relevance, timeliness, or completeness of any information on these external websites.