Chi Omega Scholarships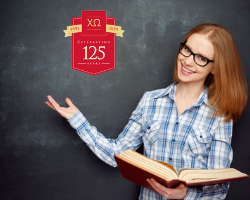 The Chi Omega Foundation strives to help its members pursue their educational dreams. If you are a member of Chi Omega Fraternity, then you have several opportunities to win money for college.
There are scholarships available to both current students and alumnae. Check out the following scholarship opportunities which the foundation offers.
This program is for Chi Omega alumnae members who are 24 years and older. It awards students who would like to continue their education. Students win the grant on the basis of need, merit, and individual goals. There are ten scholarships for $1,000 each.
Chi Omega Foundation Trustee Melanie Shain and her husband created this scholarship. The scholarship is in honor of their two cats, Rowdy and Lucky. The scholarship recognizes Chi Omega members who work for the better treatment of animals.
The scholarship awards Chi Omega students in their junior or senior year as well as alumnae. Applicants must be pursuing degree programs in animal welfare or veterinary medicine. They need to show a commitment to making society a more humane place for cats, dogs, and other animals.
Two students receive an award of $2,000.
This scholarship honors past Chi Omega president, Elizabeth Carmichael Orman. Orman dedicated her life to education and to Chi Omega.
The scholarship helps members in their junior year of college. Applicant must show a need for financial aid to complete their senior year.
This scholarship honors Mary Collins, a former Chi Omega national president. Collins led the Fraternity from 1920 to 1952 and continued to stay involved until her death at age 90.
The scholarship helps members who study in a full-time graduate degree program. Both seniors in college and alumnae may apply.
This scholarship, funded by philanthropists Cathy and Don Humphreys, is awarded to Chi Omegas who want to study abroad.
To be eligible, students must attend a program for at least eight weeks. There are two scholarships available. One student studying in a developing country may win an award of up to $5,400. One student studying in a developed country may win up to $3,400.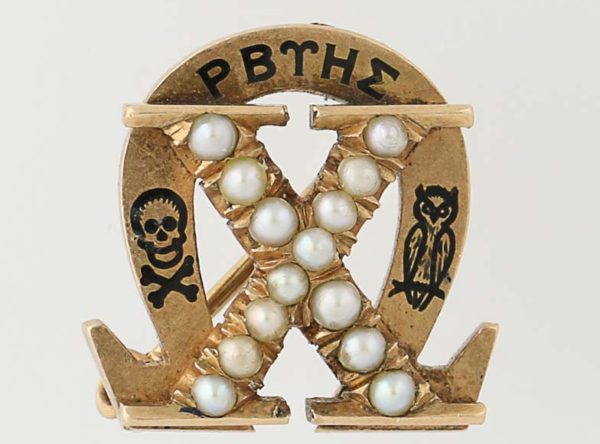 This award is for a Chi Omega member who has shown courage during a challenging time. A Chi Omega student can nominate herself or one of her sisters.
Nominees must be an undergraduate student or in the first year of a graduate program. There is one $870 scholarship and two $435 scholarships.
This program assists Chi Omega alumnae living in the Cincinnati Metropolitan Area. Applicants must be at least 24 years old who wish to further their education. There is one award for $1,000.
Bobbie Gleiter is a successful aerospace engineer. She is also an advocate for women in engineering. She created this fund for Chi Omega students and alumnae who wish to pursue a career in engineering.
Chi Omega members must be students at an ABET-accredited engineering program. Applicants must be a junior, senior or graduate student. The award amount is for $1,735.
This scholarship honors Jean Mrasek. Jean was the Chairman of the National Panhellenic Conference from 2013-2015. Jean believes in supporting emerging student leaders.
The scholarship supports delegates attending the National Panhellenic Conference College Panhellenic Academy. Winners of the scholarship may use the money for the conference. This includes the registration fee, travel, and other expenses associated with the program.
Members selected as a Panhellenic Council officer for the conference should apply. Students may win up to $1,000.
There are also local Chi Omega scholarships awarded all over the country. To learn about more scholarship opportunities, check with your local Chi Omega chapter.