Top Schools for International Students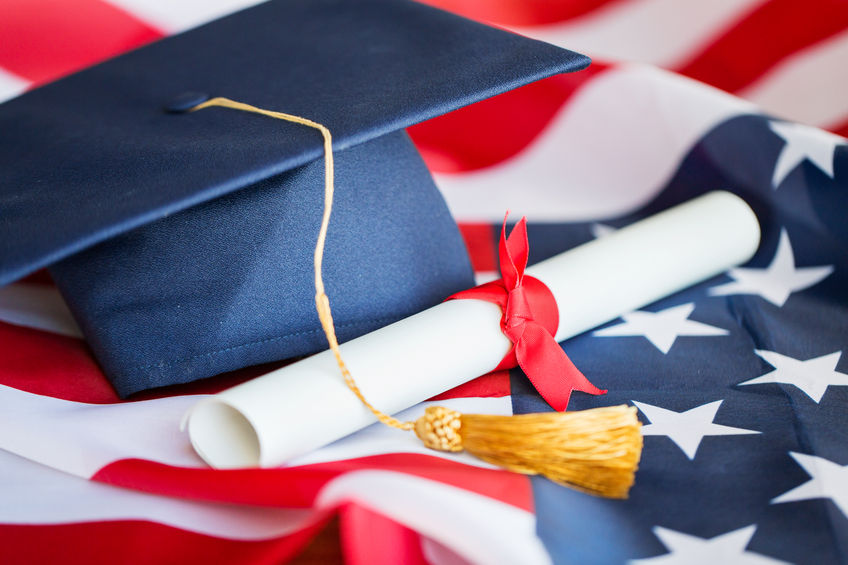 The United States is a prime destinations for students who are looking to benefit from a top notch education. International students represent 5% of students enrolled in campuses across the country. China is the top origin country for international students in the United States, representing 31%, followed by India (14%), South Korea (7%), Saudi Arabia (6%), and Canada (3%). So, what are the prime schools for international students?
Statistics show that 1 out of 3 international students study in California, New York, or Texas (Over 60k). Nevertheless, many other establishments possess a large international presence. The following list examines the top states and universities for international students.
New York University (New York)
New York University (NYU) is one of the biggest private higher education institutes in the United States. Highly regarded among American institutions, the university's affiliates officially operate in 25 countries around the world. The highest number of international students at any university in the US can be found at New York University, where more than 30% the student population hail from abroad.
University of California, Berkeley (California)
UC Berkeley has over 1,600 international students studying at the institution who represent more than 70 countries. It is one of the best choices for highly competitive college students. The school also has an innovative financial aid program, including certain departmental scholarships and graduate school assistance for which international students are eligible.
University of Texas at Dallas (Texas)
UT Dallas welcomes students from around the world to study in 90 master's and doctoral degree programs. It is a proud host to over 7,000 international students from 102 countries. The campus community values diversity and provides foreign students with multicultural experiences in a welcoming atmosphere.
Northeastern University (Massachusetts)
Northeastern has more than 2,900 partner organizations in 93 countries, and its campus houses international students from roughly 122 countries each year. The university emphasizes interdisciplinary research that focuses on global challenges in health, security, and sustainability. Northeastern is an expensive choice compared to some of the other schools, but its percentage of exchange students is also somewhat higher.
Stanford University (California)
Stanford University is a private institution that has one of the best financial aid programs of any college in the country. During the 2015-2016 school year, it gave the most in financial aid to students from abroad. In addition, the Bechtel International Center offers several events, classes, and workshops to support the 7% of students who are a part of its international community.
University of Pennsylvania (Pennsylvania)
One of the nine original Colonial Colleges, UPenn has the largest percentage of international students of any Ivy League college. Although its tuition price tag is marginally higher, the school offers many centers, institutes, and area studies programs to help the international students from more than 100 countries feel at home. The school also offers courses in dozens of languages and has an extensive English Language Program to help international members of the community adjust to life in the United States.
Florida Institute of Technology (Florida)
FIT is a great choice for international students because it is very highly-ranked when it comes to the percentage of students who are from other countries. The school has an active Internationalizing Campus Committee which advocates for the 1,000 international students on campus. International students have access to immigration services, guidance with visas, workshops, and a number of programs and events. The school also offers resources for financial assistance specifically for international students.
Columbia University (New York)
Columbia's enrollment of international students may be in the teens at the undergraduate level, but that number goes up to a whopping 42% when looking at the graduate and professional schools. The university total, including all levels of degree programs, the medical school, and continuing studies departments, is 28%. The school's faculty is heavily involved in global research and facilitate coordination between scholars from the U.S. and other countries.
Illinois Institute of Technology (Illinois)
Illinois Tech's International Center provides ample opportunities for international students, who make up 23% of its student population. The school offers advising for international students, including topics on immigration, tax preparation, visa guidance, and an English Conversation Program. IIT also provides help with getting around the city of Chicago and navigating all the attractions and popular tourist destinations.
The information provided on this blog is for informational purposes only. It is intended to provide opinions and educational information. It is not intended as individual advice and should not be taken as substitute for professional advice. We assume no responsibility for errors or mistakes. In no event is ScholarshipOwl or the individual authors liable for any special, direct, indirect, consequential, or incidental damages, arising out of or in connection with the use the Service or information provided. We reserve the right to make deletions, additions, or modifications to the content at any given time without prior notice. We may link to third party websites. In some cases we may be compensated on an affiliate basis when users take certain actions. In order to comply with FTC guidelines we want to be transparent that ScholarshipOwl may get compensated by companies and/or partners based on an affiliate or advertiser partnership. We might get compensated for example for mentioning partners, by you, the user, making a clicking, purchasing, or signing up for a product or service through a tracking link. In no way are we responsible for the accuracy, relevance, timeliness, or completeness of any information on these external websites.