The Common App
The Common Application is an online application that students can submit to participating schools. The application is for undergraduate admission.
Over 800 colleges and universities accept the Common App. This includes big state schools and small private institutions. The Common App helps students apply to schools faster and more efficiently.
Benefits of Using the Common App
One application- Fill out one application for all participating schools. This is instead of filling out a separate application for each school. You won't have to enter your personal information again and again.

Save your parents time- Many applications ask for information about your parents. This is to determine eligibility for awards or scholarships. By using the Common App, you only have to fill this information out once rather than multiple times.

Alters on deadlines- The Common App alerts you on important dates and deadlines. You can manage these dates and view your application progress in one dashboard.

One essay- Write only one essay for the Common Application for all your schools. Some colleges may ask you to also answer a few supplemental questions. Check out the 2018-2019

Common App essay prompts

so you can start thinking about the essays.

Virtual counselor- Have access to a virtual counselor. They can help you with problems that arise as you fill out the application.

Mobile app- Common App onTrack is a mobile app that helps you complete your applications. You can see each of your school's deadlines and submission status. You can also add and invite people to recommend you and create your own 'to do' list.
How to Apply
Create an account- you will need to provide basic information about yourself. This includes your name, date of birth, and address.

Add schools to your list- you can search for over 800 schools and find the ones that are fitting for you. You can then add them to your "My Colleges" list. To find schools, click on the "College Search" tab.

Understand your school's requirements. For help, use the

Requirements Chart

provided by the Common App.

Gather your general application information- every school has different application requirements. But, the general application information for the Common App is the same. This is where you fill out your high school grades and courses, extracurricular activities, and exam scores. You will also need to give parent or legal guardian information and add your recommenders' information.
Things To Keep In Mind
The new edition of the Common App opens on Aug. 1 every year. But, you can start the application at any point. Simply create an account at any time and transfer your information into the new app when it opens.
Keep in mind that while the Common App requires that you submit your test scores, you still need to submit scores directly to schools. You can do this through College Board or ACT.
Additional Requirements
For many schools you will still need to submit an additional application. These applications are specific to each college and university.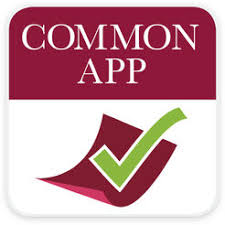 More than 250 schools using the Common App don't have an application fee. But some colleges do charge a fee to submit your application. The fees range from $25-$100 per school. Fee waivers can be made available for students with financial need. This can be done through the National Association for College Admission Counseling, the College Board, and even the Common Application.
Some schools may ask for extra information from the student. For example this could be to check eligibility for a specific scholarship. These requirements will vary from school to school.
With so many schools using the Common App, it's a great way to save yourself time and energy when applying to schools. Use the Common App to make applying to college efficient and stress-free.