Online Learning for Stay-at-Home Moms
Raise a Family AND Earn Your Degree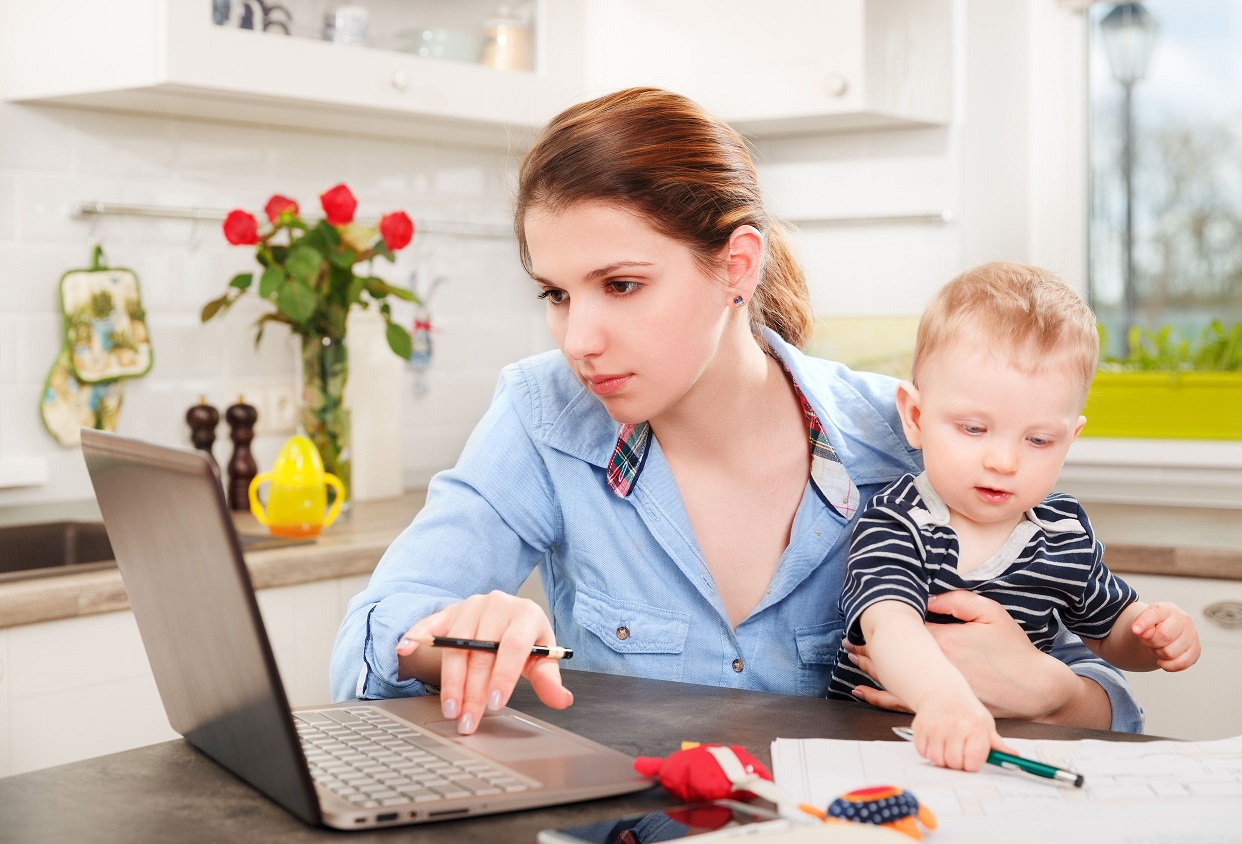 Are you a stay-at-home mother looking to better your career and your future? Do you feel a bit stuck at the moment because you cannot get out of the house? It is difficult for moms to attend college since so much of their precious time is dedicated to their families. As rewarding as it is to take care of your family, there probably comes a point when you want more out of life than changing diapers and cleaning spaghetti stains out of shirts. You should not have to sacrifice the time you spend with your family for your education, or vice-versa. That is where online degrees come into play. They provide more opportunities to acquire an education without having to leave your home.
How Online Learning Works
An online degree program is not so different than a traditional degree program, at least not when it comes to the information you absorb. The key difference pertains to the location of where you study. In a traditional program, you have to travel to campus at specific times throughout the day. With an online degree program, you can do your homework at your own convenience, and never have to worry about arriving late. This means you can stay at home with your children and still get the education you desire.
When you enlist online, you use a username and password to enter the virtual classroom. From there, you are able to view lectures, submit homework assignments, download presentations and slides, access the course syllabus, and do just about anything else you would for a traditional classroom. You can connect from any device that has internet access, including personal computers, smartphones, and tablets. As long as you have a way to connect to the World Wide Web, you have access to your higher education.
Degree Options from Online Universities
You can get just about any degree you want from an online college, you just have to find a school that offers the major of your choice. Some online schools are more obscure than others, but at the end of the day, you should be able to find the right fit for you.
Popular online degree programs include:
Forensic Psychology
Nursing
Criminal Justice
Business Administration
Paralegal Studies
Computer Science
Software Development
Teaching
Every school is a little different in terms of the degrees it has to offer. If you cannot find the exact field of study you are passionate about, you should at least be able to find something similar to it. Then you can tailor your electives to fit your specific needs.
How to Find a Reputable Online College
The best online school for you may not be the best school for someone else, so focus on which educational provider suits your needs as a student. Start by looking for a school that offers the degree program you are interested in. After that, ask about financial aid, scheduling, cost, and other basic information. You should also find out if you can obtain your degree completely online, or if you will have to assemble in a classroom at some point. Apply to the schools that seem to fit your needs and criteria the most. Once accepted, you will be raising a family and enhancing your mind all from the comfort of your own home.
Scholarships for Women
If you need help paying for your tuition, there are a number of scholarships designed for women that could help you cover your expenses. Many of these scholarships are geared towards single moms and stay-at-home moms. With the right amount of scholarship money, you can get your degree at home and graduate debt-free!