Scholarships for Veterans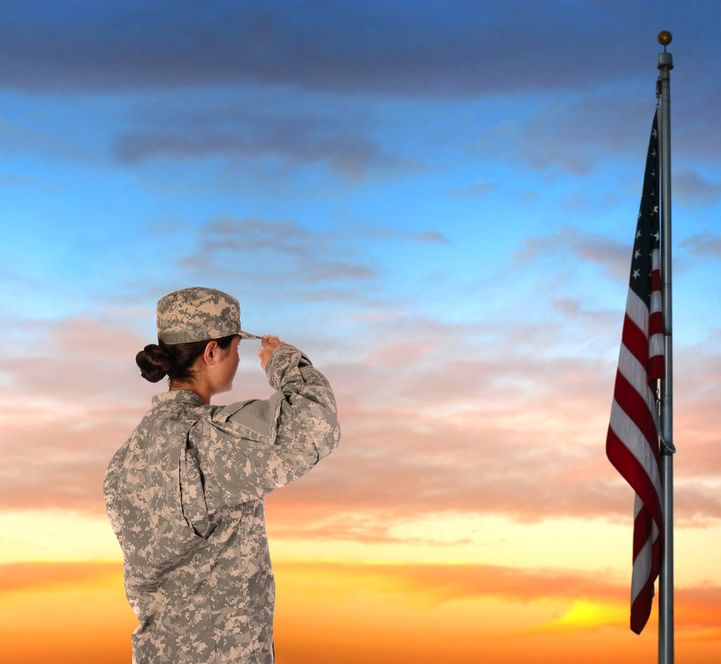 A lot of people join the U.S. military as a way to fund their college education. Even if that isn't your main reason for joining, it's an added bonus that comes with your service.
The government is dedicated to helping veterans get a college education. For this reason, there are several financial aid programs to help veterans pay for college. In addition to federal aid, there are also many organizations and universities around the country that provide scholarship opportunities for veterans and active-duty members.
Whether you've finished your service or you're only starting, there are plenty of options to help fund your education. Let's take a closer look….
In 1944, the government passed a law called the G.I. Bill. This law provided different benefits for returning World War II veterans (who were also known as G.I.s).
Among these were payments for veterans to pursue a college degree. Nowadays, there are several variations of the G.I. Bill for veterans. These bills help contribute to financial aid for college so that veterans can afford high tuition costs.
The Montgomery G.I. Bill is one of the most well known financial aid programs in the United States. To qualify you must contribute $100 every month while serving in the Army. You must contribute for 12 months. Once you get discharged from the Army and become a full-time student, you are eligible to receive back $1,564 per month for up to 36 academic months.
There is a second option called the $600 buy-up program. Service members who contribute an additional $600 every month while in service, receive increased monthly benefits.
Veterans may use benefits for degrees, certificate programs, and flight training. They may use benefits up to 10 years from the date of last discharge or release of active duty.
Veterans who served three years on active duty after September 11, 2001 may receive full funding for a public college in their state. For private schools and public schools outside of the veteran's residential state, the bill will cover $23,671.94 per year. The bill also provides a housing allowance and $1,000 a year for books.
The amount received depends on the number of months the veteran served on active-duty. The minimum service requirement is 90 days. Veterans are eligible to receive benefits up to 15 years after leaving active duty.
The Yellow Ribbon Program helps veterans pay for schools not covered by the post-9/11 GI Bill. So, for veterans choosing to go to public school outside of their state or a private school, this can help them pay for the extra cost. To find out if your college or university participates in the program, use the U.S. Department of Veteran Affairs information page.
Veteran Scholarships
Other than these bills, there are many other scholarships designated for veterans.
The Purple Heart Scholarship Fund
This scholarship fund awards veterans who have received the Purple Heart. The program is also available to immediate family of a member who received the Purple Heart posthumously. Award amounts vary. Applicants must have a GPA of at least 2.5 and submit a 1,200-1,500 essay.
Air Force Tuition Assistance Program
This program helps active-duty members pay for college. They may fund up to 100% of tuition of college courses while on active duty. Award amounts depend upon time served.
The ROTC is a very popular source of military-related scholarships. It allows students to obtain financial aid for college while training to be officers in the U.S. Military. High school students planning on attending a four-year college program are eligible. Applicants must be between the ages of 17 and 26. Applicants must have a GPA of at least a 2.5 and at least a 920 on the SAT or 19 on the ACT. Applicants must meet physical standards and have a high school diploma. Students must commit to serving full-time in the Army for four years. In exchange for service, students receive financial aid for tuition, housing, and books.
This program trains and supports veterans who want to study at top colleges. Members of this program attend college as part of a team of veterans. They receive mentoring. The program provides veterans with extra funding to cover the full cost of tuition.
Three scholarships are awarded for $4,000 every year to veterans and active duty members. There are also two scholarships of $12,000. Applicants must show financial need. They must also be enrolled or accepted into an undergraduate or graduate degree program.
This program awards scholarships to veterans and active-duty service members. Applicants must be full-time students pursuing a bachelor or graduate degree. They must have a minimum GPA of 3.0. Scholars can expect an award of $10,000. Spouses of veterans or active-duty service members may also apply.
Sport Clips Help A Hero Scholarship
Veterans of Foreign Wars awards this scholarship to service members and veterans. Applicants can receive up to $5,000. Applicants must be veterans or active-duty members. Members of the National Guard or Reserve are also eligible. Students must be accepted or enrolled in a VA-approved program or school.
Veterans who would like to pursue a teaching degree may apply. Applicants must agree to work for a period in a high-need school or community.
Army Women's Foundation Legacy Scholarships
This Program awards scholarships to female soldiers. Women must have served or are currently serving in the U.S. Army, U.S. Army Reserve, or Army National Guard. They can also be the dependents of a female soldier. Scholarships are $1,000 for community college and $2,500 for college programs.
The Army Scholarship Foundation awards one-year financial scholarships. Current or former Army service members are eligible to apply. They can win $500 to $2000 for undergraduate studies. Scholarships are renewable.
AFCEA War Veterans Scholarships
The AFCEA awards merit-based scholarships of $2,500 to honorably discharged veterans. To be eligible, veterans must have served in the Afghanistan or Iraq war. Applicants must be currently enrolled in an undergraduate program in a STEM subject.
THE H&P VETERANS HELPING VETERANS SCHOLARSHIPS
H & P awards four $1,000 scholarships to veterans. Applicants must be veterans of the armed forces. To apply, applicants must write a 300-word essay. They must explain how their education will help fellow veterans.
Google Student Veterans of America Scholarship
Google awards a $10,000 scholarship to student veterans studying computer science. Winners of the scholarship are able to attend the Google Scholars' Retreat in the summer.
The Raytheon Patriot Scholarship
Two student veterans win a scholarship of $10,000. Students must be in their sophomore, junior, or senior year. Graduate students can also apply.
Keller Law Offices Annual Scholarship for Military Veterans
Keller Law Offices awards a $1,000 scholarship to a military veteran. Immediate family members may also apply. Applicants must be enrolled in a community college or university. Trade and vocational schools also qualify. To apply, they must submit a 500-word essay.
This program awards $1,000 to active duty members and veterans. Spouses of service members are also eligible. Applicants must be pursuing an associate's, bachelor's, or master's degree. To apply, applicants must submit a 400-750 word essay.
Ankin Law Office Scholarship for Military Veterans
Military veterans and immediate family members may apply for this $1,000 scholarship. Applicants must be enrolled full-time in a community college or university. Trade and vocational programs also qualify. Applicants must submit a 1,000 word essay.
Paralyzed Veterans of America offers a scholarship to Paralyzed Veterans' members. The program provides a $1,000 scholarship to each qualified individual.
School-Specific Programs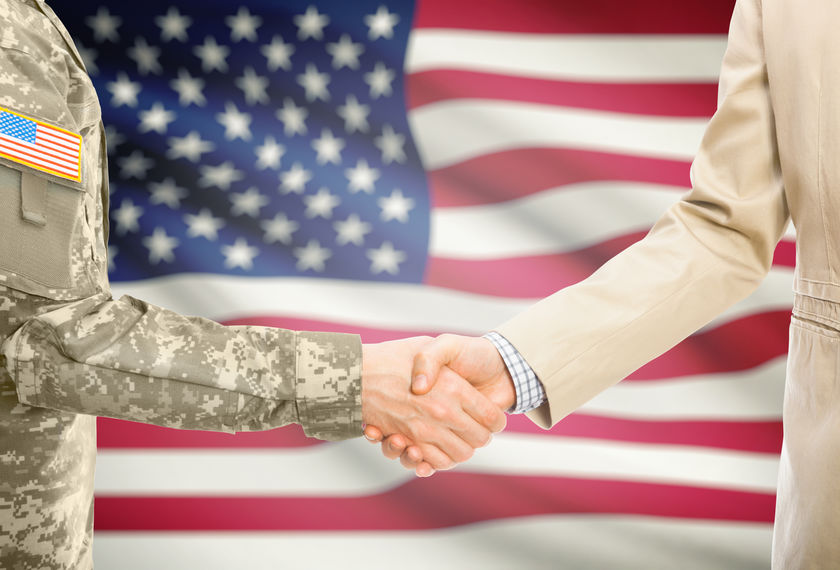 Many colleges and universities have offices of Veterans' Affairs on campus. Programs vary from college to college. If you are a veteran or active-duty member, check with your school to see about available programs.
Illinois National Guard Grant Program
This program pays tuition and fees at Illinois public universities or community colleges. Eligible students must be an Illinois National Guard member. Students must be active or have been active in the Illinois National Guard. The minimum requirement is five consecutive years. Students should be within one year of their discharge date from the Illinois National Guard.
MSU Disabled Veterans Assistance Program
The program awards new and returning undergraduate veterans with financial support. Students can get full coverage on tuition, housing, and books. Students must be Michigan residents.
The Heroes Fund Scholarship awards service members and honourably discharged Gulf War veterans. Applicants must either be recipients of the Purple Heart or disabled veterans. The scholarship may cover up to 120 credit hours toward a bachelor's degree or 30-60 credit hours toward a graduate degree.
University of Colorado Boulder
The University of Colorado Boulder offers five scholarships to veterans. To be eligible, students must be honorably discharged from the military. They must have a GPA of 2.75 and be a full-time student. Scholarship awards are up to $5,000.  
Final Thoughts
The costs of college are rising. Joining the military can be a good way to fund your college education. But, make sure you do your research and take the decision seriously. You should understand what your service will entail. This way, you will be able to make the wisest decision for yourself and your future.