Need Aware Colleges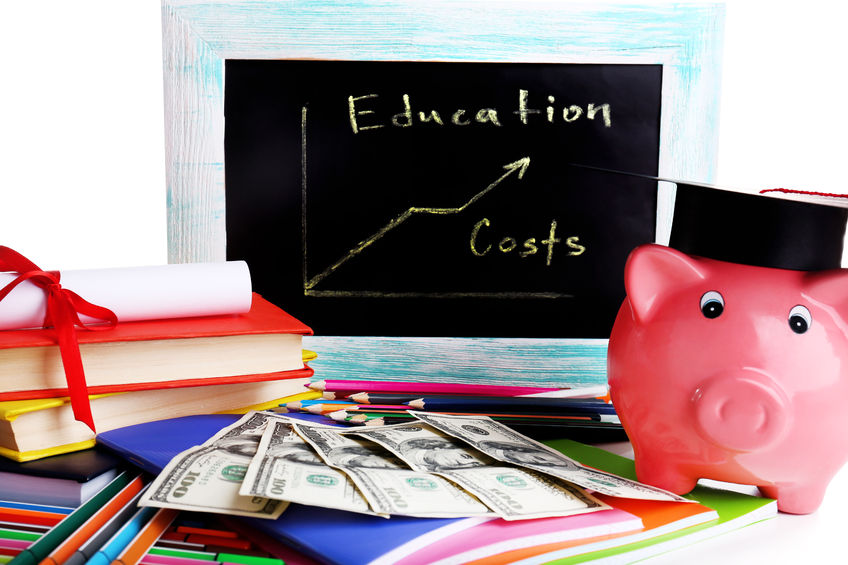 When choosing between colleges, you should know that some are need blind and some are need aware. Need blind colleges do not consider financial need during their admissions process, but need aware colleges do. While that may sound like need blind colleges are the better alternative, that is no always the case. Let's take a closer look at how need aware colleges operate.
What Are Need Aware Colleges?
Need aware colleges are schools that assess each applicant's ability to pay for college. Students with a strong ability to cover their expenses have a higher chance of acceptance. Payment could be through financial aid or through family contributions, so this is not limited to wealthy students.
The need-aware approach is set up with the student's best interest in mind. If a student is accepted to the school but cannot realistically afford it, he or she may have to acquire high-interest student loans. This sets the student up for debt after graduation. Therefore, need aware colleges may deny qualified applicants, but their students graduate debt-free.
Need Blind vs. Need Aware
The need blind colleges do not consider financial abilities for admissions. Students are assessed based on academic merit, extracurriculars and other factors, but not on their ability to pay. The school will help its students pay as much as possible, but they may not have the financial aid budget to fully fund each student. Those who cannot get enough scholarship, grant, and family money to cover the costs are forced to seek out student loans.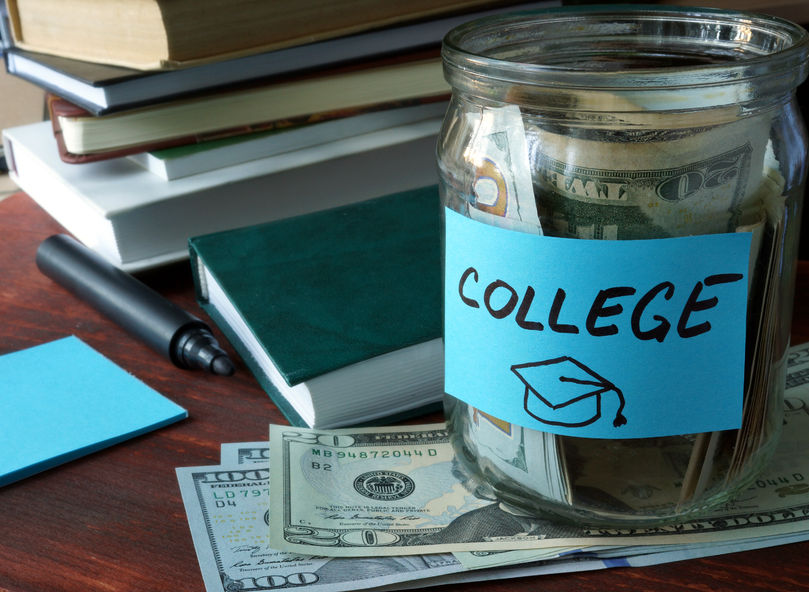 There is a handful of colleges that are need-blind and capable of fully funding their students. These colleges that meet 100% of financial need without loans are few and far between. Harvard, Yale, Princeton, Stanford – these schools have enough endowment money to cover the costs under any circumstances. For them, being need-blind is ideal because students are admitted on their merit alone. They are not going to face the financial burden of student loans.
Unfortunately, not all colleges have that kind of excess money available. They only have a certain amount of financial aid money to distribute among students. This is where the need-aware approach comes in. Need aware colleges aim to admit as many students as possible within their financial means. Rather than accepting everyone and hoping for the best, they accept what they can afford to support.
The Downside to Both Setups
Both setups have their flaws. Need-aware colleges may turn down worthy applicants purely based on funding. This may prevent students from getting the education they need or deserve due to circumstances beyond their control.
With that in mind, need-blind colleges may not be looking out for their students long-term. Yes, the student can pursue a good education, but will that matter if they're thousands of dollars in debt at graduation? A recent study showed that 63% of college graduates take the first job offered to them just to pay off student debt. This prevents them from pursuing a career they love – the job they spent years in college to get.
Need-blind colleges that fully fund their students without loans certainly have the best approach of all. However, most colleges and universities do not have the funds available to offer that service. It's your job as a student to find the best college to suit your budget, your career goals, and your financial aid opportunities.
Being Aware of Your Own Need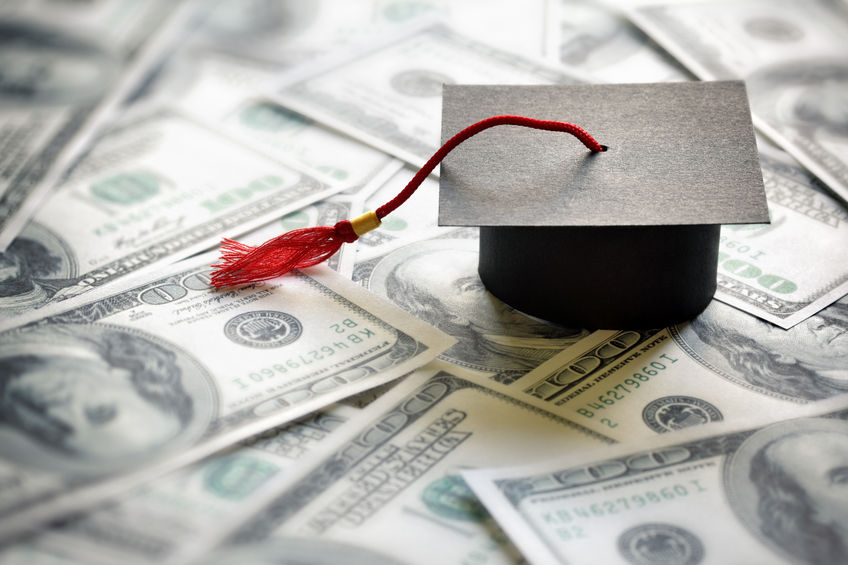 So far we've discussed how colleges are need aware, but what about you? Are you truly aware of your financial need? By understanding how much money you need for college, you can look for financial aid to cover your costs. Scholarships, grants and work study programs do not require repayment, and they can save you from student loan debt. If you have scholarships secured before applying to a need-aware college, you have a greater chance of being accepted.
To figure out your costs, you could use the Net Price Calculator provided by the College Board. This is a free online tool that lets you see the net price you will pay for college. It factors in the sticker price (your college's tuition and fees) and the free money you have available (aid and tax benefits). The net price is what you have left to fund, whether it be from additional scholarships, from family contributions, or from student loans.
The Net Price Calculator does not take into account the full cost of attendance for your school. It only measures tuition and fees, not books, room and board, supplies, etc. Thus you may have more accurate results using the cost estimator on your school's website. This will most likely be available in the financial aid section. It will allow you to select the type of classes you'll attend, your housing status, and other factors. Then it will tell you what your estimated cost of attendance is. From there, you can subtract your projected financial aid to see how much money you still have left to cover.
How to Get Scholarships to Cover Your Net Price
Once you know the net price you'll pay for college, look for scholarships to pay for that. Here at ScholarshipOwl, we make searching for scholarships quick and easy. We will match you with awards that fit your profile, and we'll fill out most of the application for you. All you have to do is create a free account, and we'll use that information to speed up your scholarship apps. If a scholarship you've already applied for comes available again, we will automatically resubmit your app. That way, you never miss a deadline.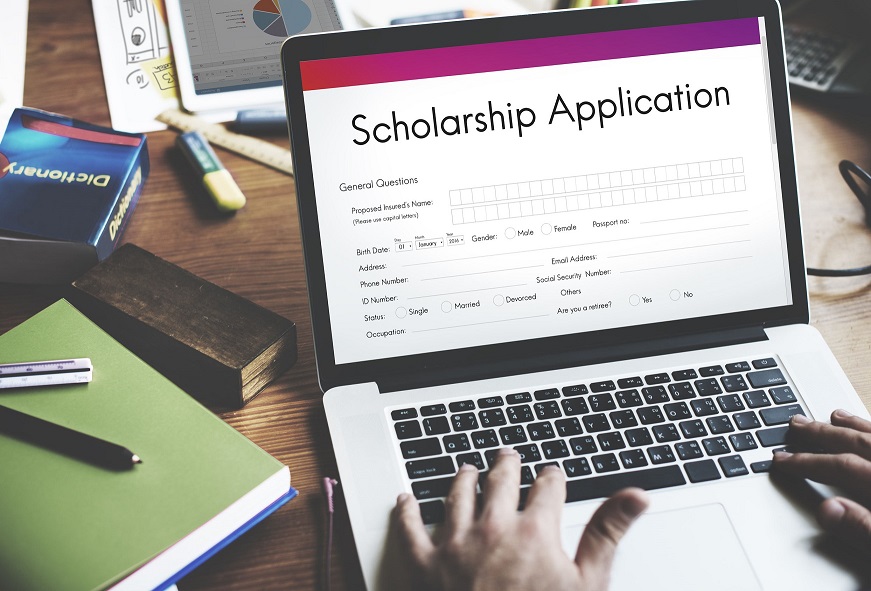 We recommend searching for scholarships all year long, not just when you're in school. Set a goal for yourself every week to complete 2-5 scholarship applications. The more apps you complete, the more chances you have at winning financial aid. Also look for options in your local community, like essay and art contests. Sign up for emails through your financial aid office, and get notified when new awards come up. Paying for college takes commitment and diligence, but it's worth every dollar you save in student loans.
Should I Attend a Need Aware College?
There is nothing wrong with attending a need aware college or a need blind college. As long as you get accepted and can find a way to pay for school, you're set! Apply for scholarships throughout the year, and maintain a close relationship with your financial aid advisor. Do all you can to avoid student loans, and you can graduate from any college with confidence.
The information provided on this blog is for informational purposes only. It is intended to provide opinions and educational information. It is not intended as individual advice and should not be taken as substitute for professional advice. We assume no responsibility for errors or mistakes. In no event is ScholarshipOwl or the individual authors liable for any special, direct, indirect, consequential, or incidental damages, arising out of or in connection with the use the Service or information provided. We reserve the right to make deletions, additions, or modifications to the content at any given time without prior notice. We may link to third party websites. In some cases we may be compensated on an affiliate basis when users take certain actions. In order to comply with FTC guidelines we want to be transparent that ScholarshipOwl may get compensated by companies and/or partners based on an affiliate or advertiser partnership. We might get compensated for example for mentioning partners, by you, the user, making a clicking, purchasing, or signing up for a product or service through a tracking link. In no way are we responsible for the accuracy, relevance, timeliness, or completeness of any information on these external websites.